The Road to Miss America 2018 – Miss Iowa Chelsea Dubzcak
Last year I had the chance to meet some members of the Miss Iowa Organization during the shoe parade on the Atlantic City Boardwalk! And it was quite the fun time! And then we met up again during the MAOTeen pageant last month in Orlando. With that said, the next contestant to be featured as part of our series, The Road to Miss America 2018, is Miss Iowa Chelsea Dubzcak. Continue reading to learn more about Chelsea and her journey towards the crown.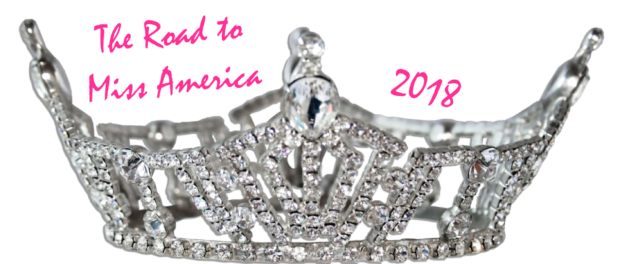 Share with our readers a bit about your platform and why you chose to represent/advocate for this organization.
"Ladies Who Lift" is a movement I created, after the popularized hashtag #ladieswholift, to encourage healthy relationships with our bodies. Through my own experience, and in my professional work as a personal trainer, I have seen a direct correlation between physical strength (via weightlifting) and increased mental/emotional strength. I challenge my clients, and now my community, to change the mindset from "what my body looks like" to "what my body is capable of" to promote healthy body image, self-esteem, and legitimate fitness. I believe this movement has the power to reverse body shaming, as well as chronic illness.
What has been one of your biggest takeaways since being part of the Miss America Organization?
My time in the Miss America Organization has given me the platform to act with my servant's heart. It sounds cliché, but I am truly most fulfilled when I am serving others. The Miss America Organization continues to provide me with open doors to those opportunities so I may help improve someone's life.
What is one thing you are looking most forward to during Miss America week?
Fulfilling a life-long dream of mine: sing on the Miss America stage. It gives me chills every time I imagine what that will be like! I have dreamt of the moment for as long as I can remember, and by God's grace, I will have the chance in a few short weeks.
What words of thanks would you like to share with those who have helped you along the way to becoming crowned for your State?
To my family, friends, board members, and supporters, "THANKS" is simply not enough. I am here because of you. I am here to serve you. This journey is not mine alone, but shared with hundreds of people with whom I've crossed paths at many meaningful points in my life. Know that I carry each of you with me every day, and I pray that I make you proud.
Please share with us your social media outlets so that people can follow you on your journey to Miss America.
Facebook: https://www.facebook.com/MissAmericaIA/.
Instagram: @MissAmericaIA.
Twitter: @MissAmericaIA.
Snapchat: MissAmericaIA