The Road to Miss Massachusetts – Meghan Rubadou, Miss Central Massachusetts
Now I can't say that there's bias towards this state, but Massachusetts does have a close space to my heart, as I spent some time in Boston during my undergrad. And yes, I know some of these girls may be Red Sox fans, but I stay true to my men in blue! On that note...Meghan Rubadou, the current Miss Central Massachusetts is the first to kick off our series on "The Road to Miss Massachusetts 2017." Continue reading to learn about her road to the crown, what she thinks of the reigning Miss Massachusetts Alissa Musto (who just happened to pop on over yesterday), and so much more!


Please share with our readers your platform along with a brief description of what it is.
My name is Meghan Rubadou, I am your Miss Central Massachusetts 2017. My personal platform is A Creative Cure: Combatting Stress with Art.
How long have you competed in pageants? How do you think you've personally grown with all your prior pageant experience?
I first got involved with the Miss America Organization when I was a senior in high school. One of the guidance counselors at Taunton High had been a previous titleholder and she opened the doors for me to begin my journey in the wonderful world of pageantry! I've since held the title of Miss Collegiate Area 2016 a well as my current title, Miss Central Massachusetts 2017. I've definitely grown in many ways through my involvement in this program, including a few inches taller now that I know how to walk in heels! My favorite aspect of the program is the service and volunteer opportunities that titleholders are provided with. It's been an amazing couple of years so far and I'm excited for more opportunities to come.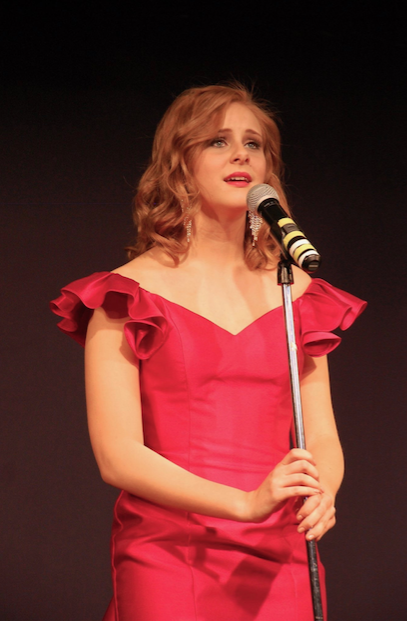 In regards to your platform, why did you choose to go with this particular one?
My platform has changed at least 3 times since I began competing. I'm a short-term missionary in Guatemala so I began competing with a platform centered around that volunteer work, however I wanted to focus more on volunteerism in my own country and state. The platform that I have worked hard to construct today, A Creative Cure, focuses on using art as an outlet to relieve stress. This idea is very central to my program of study and the field of Child Life. Child Life Specialists utilize art and color when working with children and families in hospital and healthcare settings to promote healing, coping, and care. My platform has also provided me with the foundation on which to put together a project that shares its title. Through the Creative Cure project, I will be bringing practical, fun art projects to lower income community settings such as libraries, school, and juvenile detention centers to promote the use of visual arts as a form of stress relief. I am so excited to begin this project and have currently raised nearly $500 for the art supplies thus far.
How has working alongside your platform made you into a stronger person?
I believe that expressing who I am through visual arts has made me a stronger person because I have gained a sense of self confidence, specifically through photography and printmaking. The uniqueness of the projects that I will bring to communities through A Creative Cure will allow people to create something from scratch that is 100% their own, original work. My dad told me recently, "create something that has never existed until now," and when I finish with an art project that I am proud of, I feel as though I have done just that. I hope to inspire others to do the same.
What have you learned from your current Miss Massachusetts Alissa Musto, which you hope to carry with you if you were to win the title of  Miss Massachusetts?
Always be authentic! When I was first walking into the wonderful world of pageants with no ideas as to what I would experience, I had some hesitations in regards as to how I present myself when competing. I learned through my own experience in interview and from watching Alissa embody Miss Massachusetts, she has affirmed that being yourself is the key to success in this program. If we were all the same, no one would stand out. I love that Alissa completely embraces who she is regardless of who's watching.
As a titleholder, what is one of the single-most important messages, which you think you convey to your followers?
Whether you have chosen to succeed in the Miss America Organization, in your job, in school, or wherever life has taken you, make friends with everyone. This organization has opened up countless opportunities for me as a titleholder and the friendships and the connections that I have made, I cherish so closely because some of those people are my biggest supporters and best friends.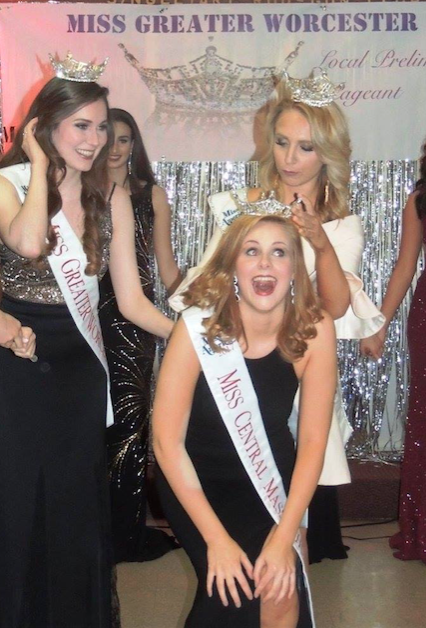 If you were to win the title of Miss Massachusetts, what is the one thing which you would strive the hardest to accomplish?
As Miss Massachusetts 2017, I would strive to share my platform with as many people as possible. I believe that art can touch hearts in a way that is so unique that it leaves a lasting impression. Stress and anxiety is so prevalent to life today. The world is becoming an increasingly competitive place and there is a lot of pressure on students in particular to get ahead of the game to make it to the top. When I facilitate Pop Up Makerspaces at Wheelock College's Earl Center (stations where you can learn how to make quick, simple art projects), one of the phrases I hear most often is, "I'm not good at art." But when the narrative is changed and the question, "well what do you mean by *good*" is asked, people begin to realize that you define that standard. You determine what you want to create and the fact that you were able to create something that is completely unique to you is good. It's fantastic. So keep creating! Conversations like these will change the way that people view themselves and their ability to create, even if it is just to relax and relieve some stress. That is the legacy that I would hope to leave as Miss Massachusetts 2017.
Imagine you're competing for Miss America, and your roommate has never visited Massachusetts; how would you describe your state to your roommate?
Massachusetts is the sparkling beauty of the east coast. There is so much to do in every part of Massachusetts that I honestly believe there is never a dull moment if you're ready for adventure. I've camped all over the state, especially in Central Massachusetts and on Cape Cod. There is so much to explore here and every bit of it is unique to our beautiful state. It's the state of adventure, it's the state of amazing food, it's the state of colorful fall weather and beautiful sunrises on the beach.
If you could place three items in a time capsule, which represent the women of today, what would they be and why?
The three items I would place in a time capsule to represent the women of today would be 3 photographs. I would include one from the Women's March in Boston, one of Hillary Clinton making history on her campaign trail, and one of my grandmother, my mom, and I. I would choose these items because I believe that a women's place is wherever she wants to be. It could be in the workplace full time, and coming home to raise a child like my mom did. It could be marching to make change, to include, and to shatter the glass ceiling. It could be doing just that, on the campaign trail, touching the lives of millions and being a voice for the voiceless.
Because of media, many people tend to look at pageant with a very scrutinizing opinion; For you. personally, what have been some of the biggest benefits of being a part of the Miss America Organization. And how would you share the positive nature of pageants with others who may not be familiar?
The sisterhood that I have grown to be a part of through this organization has defied every expectation I had before I was involved. I was worried, and I still get asked if its true, that the women who compete for Miss America are vain, self-centered, and unintelligent. I had no idea that my involvement in pageants would make me a better, well-informed citizen, a confident speaker, and in addition, help me overcome struggles with body image. People who talk to me about the program for for minutes will know that it is MAO pageants make you strong, brave, and allow you to serve your community in ways that you may never have imagined. Plus, you get to make this journey alongside so many other incredible young women who share the same goal, to make a positive impact in the lives of others.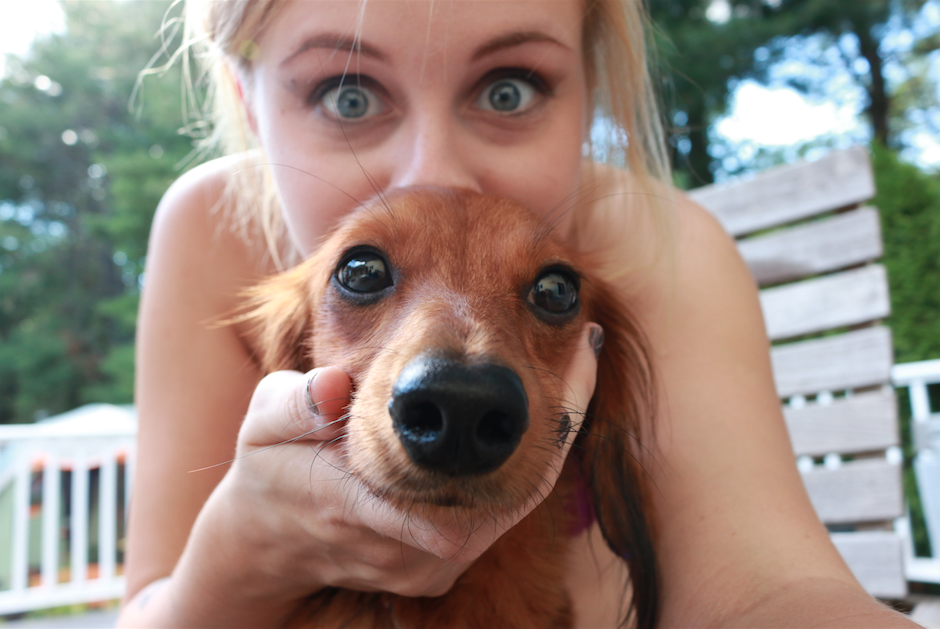 The name of this magazine is Bravura.  "Bravura" is an artistic word for exceptional; in your opinion, what makes you "bravura"?
My unwavering compassion for people of all walks of life is what makes me bravura. I will never stop looking for more opportunities to make people feel like they are loved, that they matter to the world, and that they have the ability to positively change lives.
Where can fans follow you on social media?
I have a Facebook page and Instagram where people can follow my journey, as well as a Go Fund Me where people can donate to A Creative Cure and be a part of my project.
https://www.facebook.com/misscentralmassmao
https://www.instagram.com/misscentralmass2017/
http://www.gofundme.com/acreativecure
What advice do you have for those who want to take part in pageants?
Go for it! Give it all you got and don't stop if you don't walk away with a crown right away. Different judges, different day. When I competed for the second year, I went from not ever placing, to winning a crown and going to Miss Massachusetts. Even on days that I don't walk away a winner, it feels good to give it all you got and know that a win does not define your success in this program. You're determination and your service does.
What words of thanks do you have for those who have helped to bring you to where you are today  – a member of the Miss Massachusetts Class of 2017?
I could go on and on. I never thought that so many people would support me in this program. To all of my supporters, you are the reason that I am able to continue in this program and without you, I would never have gotten this far. Thank you for your continuous support, encouragement, advice, and love.
What final words, if any, do you have for the readers of Bravura Magazine?
Go to your local craft store sometime this week and put together a craft project just for you! Put it together in your free time after a long day and add your own personal touches to it! Then send me a picture of what you made on Facebook. You might just see it featured on my page for my weekly #WonderfulWorksWednesday post. Keep creating! Love, Meg.