The Road to Miss America – Miss Mississippi Laura Lee Lewis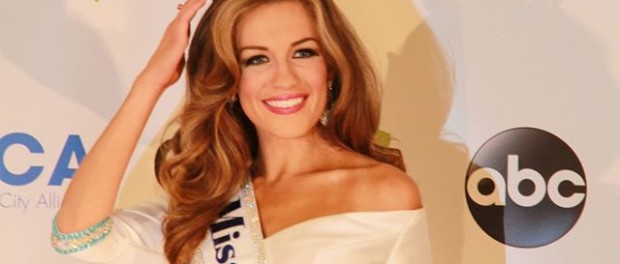 The next contestant to be featured in our series, "The Road to Miss America," is Miss Mississippi, Laura Lee Lewis.
Age: 23
Hometown: Brookhaven, Mississippi
Platform Issue: Mentoring Matters
Talent: Vocal – "A Piece of Sky"
Education: Studying Elementary Education with an emphasis in Mathematics and Science at Mississippi State University
Scholastic Ambition: After obtaining my Bachelor's Degree in Elementary Education, I plan to pursue a Doctorate in Educational Administration.
Scholastic Honors: MSU President's List Scholar – 8 semesters; Dean's List Scholar – 1 semester; Golden Key Honor Society – Top 15% of class; National Society of Collegiate Scholars; Alpha Lambda Delta; The Honor Society of Phi Kappa Phi
My Greatest Non-Academic Achievement: I addressed the Mississippi Legislature and successfully lobbied for anti-bullying legislation.
My Secret Wish or Dream: – I want to be The Narrator in the Broadway musical, Joseph and the Amazing Technicolor Dreamcoat.
I'm a senior Elementary Education major at Mississippi State University. My family has Liverpool Rummy Championships or Wars, depending on the day. I am a huge Star Wars fan! My platform, Mentoring Matters, is a result from the difference a mentor made in my life. I was born with mid-face hypoplasia, a condition that distorted my facial features. I was the object of daily bullying. I was broken until a teacher changed my life. At 13, I began using my story to encourage other children. As someone whose achievements are a product of mentoring, I know that mentoring matters.