Miss Fashion Week South Jersey 2017
Bravura Magazine recently had the opportunity to be a part of the local pageant for Miss Fashion Week, as our Editor-in-Chief served as one of the judges for the Miss Fashion Week South Jersey pageant. This was a pageant for all women in the field of modeling, as there were three categories to compete for - petite, plus and runway. In regards to the competition side of the pageant, the contestant were judges in several categories: runway walk, submitted photoshoot image, swimwear, overall appearance/look and on-stage interview. This December, the Miss Fashion Week finale will be held in South Beach Miami. In addition to the winners, the runner-ups will also attend the finales to compete for the titles of Miss Fashion Week Runway, Miss Fashion Week Petite, Miss Fashion Week Plus and Miss Fashion Week International. Miss Fashion Week Universe will be the ultimate title holder out of the 4 finalists and win the award of $5000. Last year the pageant hosted 22 models from 18 different countries! As mentioned, we partnered with the regional division for the MFW South Jersey pageant, which was held on September 30th, at the Sheraton Atlantic City.

The emcee for the evening was the extremely beautiful and highly proclaimed, Dr. Nina Radcliff, along with her co-host, Kevin Kreider. Radcliff was adorned in one exquisite Mac Duggal gown, after the other, setting the fashion tone for the evening.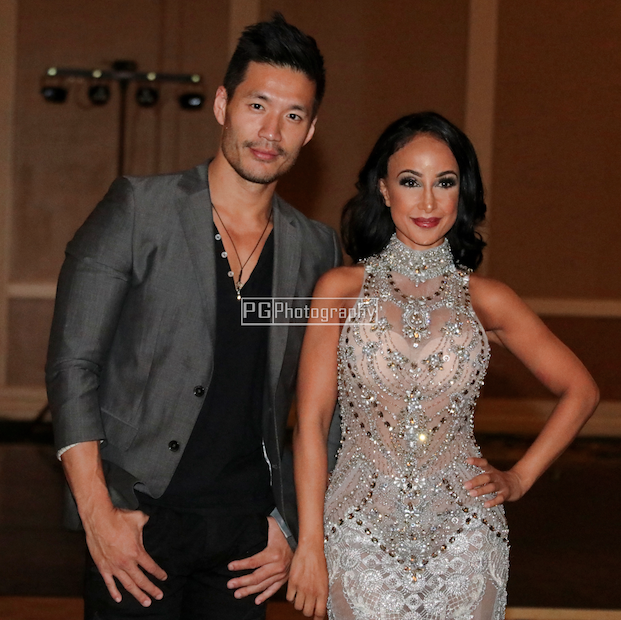 Alongside our Editor in Chief, other judges for the evening included:
Lena Cohen, TED speaker and author
Danae Porter, mental health advocate
Ivy Dominique, model & 2017 Ms. Mid-Atlantic
Samina Mughal, internationally acclaimed designer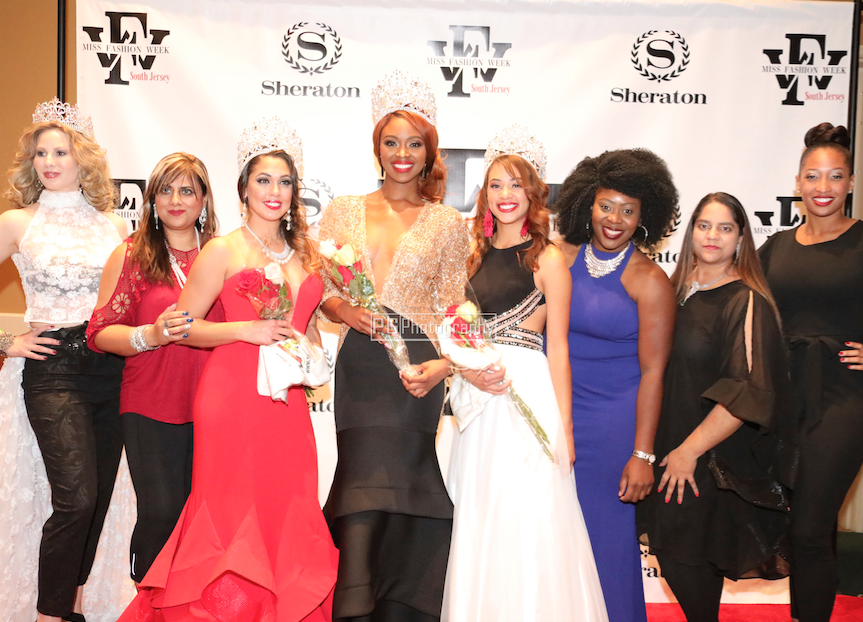 Though this was a pageant for women, Solomon D. Steeley Jr. was the man of the evening, as he is the executive producer of the Miss Fashion Week South Jersey pageant. He said, "I would like to thank all the contestants who tried out, passed, and made it to the finale of our first regional event; from photoshoots in the sun & rain, to volunteering, going out to local events, networking, modeling boot-camp…you all put your trust in me."
Congratulations to the winners of the evening:
Miss Fashion Week South Jersey, Runway – Letrice Green
Miss Fashion Week South Jersey, Petite – Aereen Almonte
Miss Fashion Week South Jersey, Full Figure  – Sonia Ivelia'ce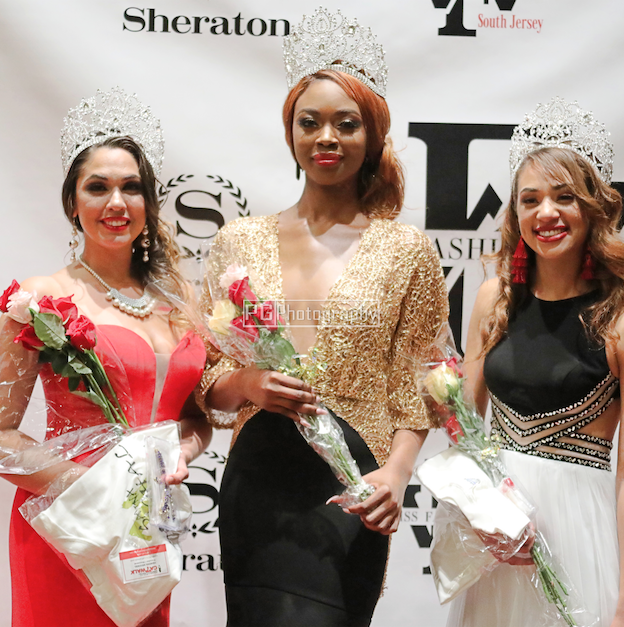 Check out some more images from the 2017 Miss Fashion Week South Jersey pageant, thanks to P.G. Photography: