The Road to Miss New Jersey 2017 – Ashley Kulikowski, Miss Stars and Stripes
The next contestant to be featured as part of our series, "The Road to Miss New Jersey 2017," is the lovely Ashley Kulikowski, who is our reigning Miss Stars and Stripes! Continue reading to learn more about Ashley, her platform, "Fearless Movement - Epilepsy Awareness," and her journey towards the crown!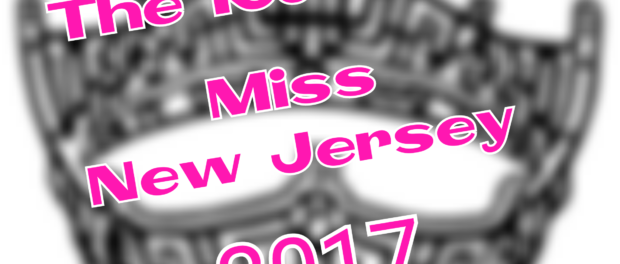 Please share with our readers your title & platform.
I am Miss Stars and Stripes 2017 and my platform is "Fearless Movement – Epilepsy Awareness."

How long have you competed in pageants? How do you think you've personally grown with all your prior pageant experience?
I have been competing since I was 13 years old through a local fair pageant and then started two years ago with the Miss America Organization. It showed me how much of an impact I had in this world for those of all ages. My experience throughout those two titles and the Miss America Organization, has helped me achieve jobs with the interview phase of competition. I would have never thought at the age of 19, I would be a Preschool Aftercare Teacher, Direct Support Professional at the Epilepsy Foundation of New Jersey or an Art Instructor at the Lil Art House!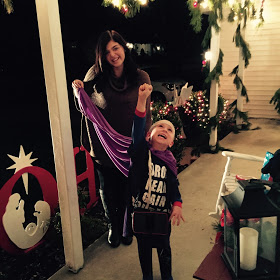 In regards to your platform, why did you choose to go with this particular one?
I was diagnosed with Epilepsy in 8th grade. It was extremely fearful knowing that at any point in time not only could I have a seizure, but could have a seizure take my life. I battled depression and most importantly fear. That held me back from great opportunities as a teen. Once God helped me overcome my depression and fear, he gave me the vision to start a non-profit organization that not only raises research funds and awareness for those battling Epilepsy, but also promotes and educates those on how to live a fearless life regardless of their circumstances. I created my non-profit organization, Fearless Movement about two years ago and it has reached over 13 different countries through our website fearlessmovement.org!

How has working alongside your platform made you into a stronger person?
It has showed me that my story matters. Through our website, fearlessmovement.org I run a #ShareYourStory campaign. Through that campaign, I have shared my story of battling fear, depression, and bullying through photographs. By receiving many comments from those all over our world about how my story has helped them become an overcomer, it has personally made me strong enough to overcome my trials for not only myself, but – for them. It has also showed me that my transparency about my hardships, can be someone else's victory.

What have you learned from your current Miss New Jersey, Brenna Weick, which you hope to carry with you if you were to win the title of Miss New Jersey?
Perseverance and service. Throughout the Miss America Organization, I went through a time where I had to keep telling myself to persevere just like Brenna did through her four years of vying for the title of Miss New Jersey. Having a servant's heart is the key to change the world and that is exactly what Brenna has shown not only through her year as Miss New Jersey, but her lifetime. I am honored to have a friend in her.
As a title-holder, what is one of the single-most important messages, which you think you convey to your followers?
Drop fear, gain courage. That is Fearless Movement's slogan and what I base every motivational speech off of at my events for Fearless Movement. Regardless of what circumstance you are facing, fear is definitely involved. Fear will hold you back from amazing opportunities. When you become fearless, life becomes limitless.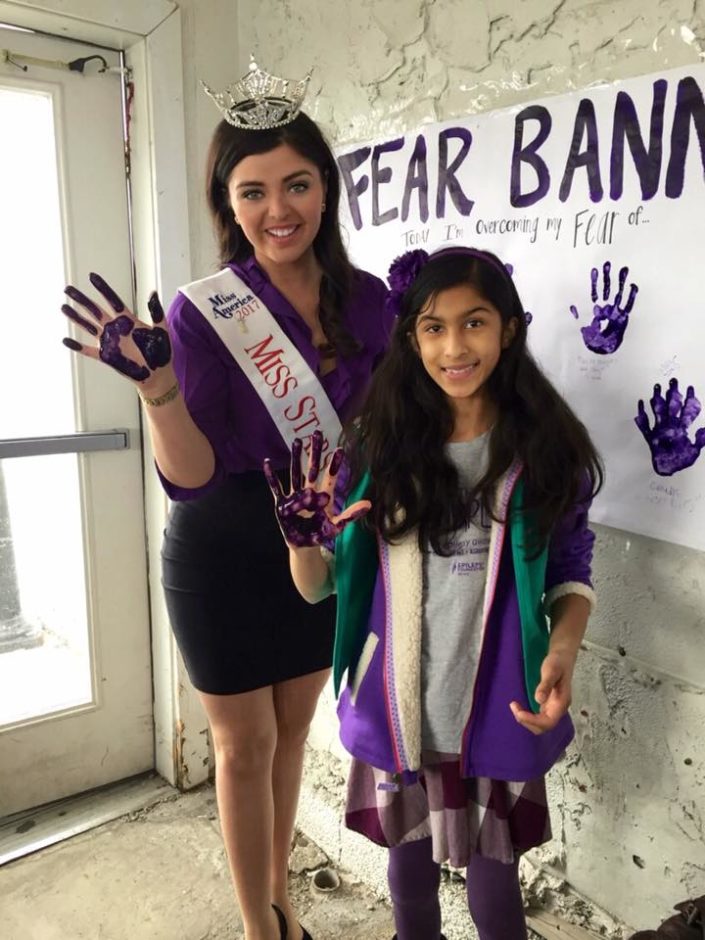 If you were to win the title of Miss New Jersey, what is the one thing which you would strive the hardest to accomplish?
To achieve my goal of finding a cure for those battling Epilepsy but also to educate everyone in New Jersey and America, on how to drop fear, gain courage. There are three steps: 1. Acknowledge your fears – 2. Confide in a trusted friend and make them your accountability partner. Last is number 3 and that is to OVERCOME!

Imagine you're competing for Miss America, and your roommate has never visited New Jersey; how would you describe your state to your roommate?
New Jersey has the absolute best beaches. I would first share about how cute and quaint, Cape May, New Jersey is. I love their town and beach! Ocean City is also a great family resort as well if they are ever looking to go on a relaxing vacation. Also as a pianist and music lover, of course I would share about Frank Sinatra's tourist turf in North Jersey!

If you could place three items in a time capsule, which represent the women of today, what would they be and why?
I would place weights (which would make the time capsule extremely heavy) to show how incredibly strong the women of today's world are. A piece of my artwork because every time I paint, I try to make it as different as possible. It would show that the women in 2017 are very different from years past, yet being different is something to be proud of and what makes us beautiful. We own our difference as should anyone else! Last, a fun outfit of mine! I know if I was someone who would open up a time capsule from 50 years ago, I would love to see the fashion they had back then.

Because of media, many people tend to look at pageant with a very scrutinizing opinion; For you. personally, what have been some of the biggest benefits of being a part of the Miss America Organization. And how would you share the positive nature of pageants with others who may not be familiar?
Scholarships and empowerment have been the biggest benefits. As someone who is financially responsible for my college tuition, it was and still is very hard to allocate funds for my education. The Miss America Organization makes getting a great education, to achieve my dream career, possible. Throughout the past two years competing in the Miss America Organization, I have received almost 2,000 dollars in scholarships! I have also been empowered to stand up for what I believe in and to be a voice for those who can't speak. I have already shared the positive nature and continue to do so through different speaking engagements and honestly, through everyday conversations with friends, family and those I encounter.
"Bravura" is an artistic word for exceptional; in your opinion, what makes you "bravura"?
Being transparent! As I said before, being transparent with your life, can be someone else's victory. To be exceptional, or bravura, you must be transparent. With those being bravura around me, I have been able to overcome many hardships but also have seen first hand that being transparent, makes one trustworthy. Those like my mom, dad, leaders at my church, sisters and best friend have shown me that being transparent has only inspired me to be that with others as well. Like I share with my preschoolers when they're not too happy about given a healthy snack, "What you see is what you get!".
Where can fans follow you on social media?
On Facebook – Ashley Kulikowski is my personal account), @MAOAshleykulikowski is my Miss Stars and Stripes 2017 page and @FearlessmovementFM for my non-profit organization/platform.
Instagram: @ashleykulikowski and @fearlessmovement
Twitter: @aakulikowskiii and @DROPFEAR_
Last my website – fearlessmovement.org
What advice do you have for those who want to take part in pageants?
Like Nike would say, JUST DO IT! Do not listen to any doubts or fears you may have because you are destined for greatness, so let it shine through the Miss America Organization. Make sure your platform is something that is close to your heart, because this is your time to make a difference that can follow you outside of the pageant world and into many hearts that need it. If you have fear, follow my three steps to be fearless 1. Acknowledge, 2. Confide and 3. FINALLY OVERCOME! You were born for such a time as this.

What words of thanks do you have for those who have helped to bring you to where you are today in the Miss New Jersey Class of 2017?
Wow, there are so many to thank. First and foremost, I have to thank the awesome God that I serve to get me to where I am today as a person, and also through the Miss America Organization. If it wasn't for him, I wouldn't have known how to overcome my illness and my fears. (2 Timothy 1:7) I would also thank my mom for always supporting me and helping me with every event I have for Fearless Movement and with helping me prepare for Miss New Jersey. My father who is my piano instructor, provider and friend. Of course the rest of my family and friends who have supported me since I began this journey – THANK YOU. Without your support, I'd be lost. I love each and everyone of you.

What final words do you have for the readers of Bravura Magazine?
I know there's a fear you're facing today and it's holding you back from amazing opportunities. Whether that fear is related to an illness, hardship or trial you are facing, make the choice to drop your fears and gain courage. The choice is up to you to live your best life TODAY. If you ever need guidance or support, I am here for you 24/7 and you can contact me via email: thefearlessmovement@gmail.com – Everything is kept confidential. I and Fearless Movement, are rooting for you.