Royal Events & Entertainment, in association with Business NJ, is gearing up for their annual, Women Empowerment Gala, powered by Bravura Magazine, with their chief guest, Bollywood Actress, Shilpa Shetty Kunda, celebrating International Women's Day. The event will be held on Sunday, March 5th, 2017, at Royal Albert's Palace, beginning at 6:00 PM. Dr. Sanjay Gupta (Health time TV Host) and Guest of Honor – Kiran Chetry (National TV Anchor, CNN, Fox News and NBC Correspondent) will be the hosts for the evening, as we honor a set of Inspiring Achievers Awards, with special guests and motivational women speakers.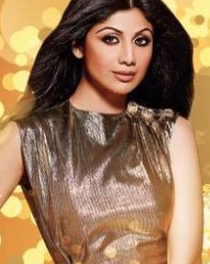 Priyanka Shah, of Royal Events & Entertainment, is the organizer of this event. We sat down with her during a planning meeting and she stated, "I am thrilled for this event; me and my team have been working day in & out to perfect each part of this event. From the entertainment to the food menu, to the awards, and list of honorees, it has been an amazing process."
On this special evening they will be honoring a set of Inspiring Achievers Awards, with special guests and motivational women speakers. Among the list of honorees is the reining Miss New Jersey 2016, Brenna Weick and Patricia Stark of Fox News Channel. In addition, the event is supported by AAPI East Coast and FIA. Additionally, several non-profits from the area, CRY, AIF, SKN, AAPI & Manavi, who will have information tables set-up during the event.


Shah continued, "…the women who are being recognized are so exceptional in their strengths and with their platforms. We have such a range of personalities from media journalists to philanthropists, business entrepreneurs, and more. It's a great evening to honor not only South Asian women, but WOMEN in our community who have brought much applaud to their communities."
The list of honorees includes, and is not limited to:
Miss New Jersey 2016 Brenna Weick
Shobhana Patel, President, Royal Alberts Palace
Mani Kamboj & Rashmee Sharma of Roshni Media
Pratibha Katariya, Principal Owner, Allstate NJ
Dr. Kavita Gupta, Chair Person AIF, PA Chapter
Geetha Mannam, Attorney at Law & Community Leader
Rashmi Gupta, Advisor US Dept. of Health & Human Services
Dr. Janhavi Rane, President & CEO Rane's Dental Group
Usha Krishnakhmar, Senior Partner New York Life
Tirusha Dave, Editor-in-Chief of Bravura Magazine
Patricia Stark of Fox News Channel
Jolly Amatya, Youth Chair, United Nations
Jaweria Khan, Entrepreneur and Philanthropist
Seema Jagtiani, Farmers Insurance
Anu Kumari, CEO, Suhag Jewelers
Dr. Anju Madnani, CEO Kaaya Med Spa
Dr. Mamta Gupta, Medical Director Piscataway Pediatrics

Tickets are still available for this nearly sold-out event. There are three tiers of tickets available: General Admission ($75), VIP ($125 or $1,250 for table of 10), or VVIP (SOLD OUT!!!!!). Please visit, http://bit.ly/Women_Empowerment_Gala, for tickets for the event.
And we are not the only ones who are excited to see Shilpa in New Jersey this weekend. As she began her trip to the US, she post the photo below on her Instagram account!

About Royal Events & Entertainment: Royal Events & Entertainment is an events marketing and management company specializing in organizing premium-events in NJ, CA & the continental USA. We have experience in organizing multi-national cultural events, property expositions, International fashion shows, corporate events, concerts and many other events. We take pride in providing unique event concepts while focusing on creativity and expertise that suits your specific requirements.
About Shilpa Shetty: Shilpa Shetty Kundra, is an Indian film actress, producer, former model and the winner of the British reality television series Celebrity Big Brother. Primarily known for her work in Hindi films, she has also appeared in Telugu, Tamil and Kannada language films. One of India's most popular and high-profile celebrities, Shetty is the recipient of numerous accolades, including four Filmfare Award nominations.