Women's Empowerment Gala with Bollywood Superstar Shilpa Shetty
Recently Royal Events & Entertainment, in association with Business NJ, hosted a successful and grand Women Empowerment Gala, which was also powered by us - Bravura Magazine, at the famous Royal Albert's Palace, in Edison, NJ. Their chief guest for the evening was, Bollywood Actress, Shilpa Shetty Kunda. Women from all facets of the community were honored for their accomplishments and contributions to society. On this evening, 18 women were honored in what Priyanka Shah calls, "...our Inspiring Achievers Awards; we really created this so that we can create an annual program where we can honor women who have achieved so much success in both their professional and philanthropic contributions to the community." The annual event was supported by AAPI East Coast and FIA. Additionally, several non-profits from the area,  CRY, AIF, SKN, AAPI & Manavi, were also there to show their support to our event.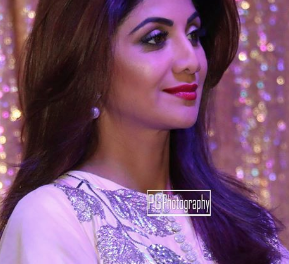 The list of honorees includes, and is not limited to:
Brenna Weick, Miss New Jersey 2016
Kiran Chetry, former CNN news anchor
Shobhana Patel, President, Royal Alberts Palace
Mani Kamboj & Rashmee Sharma of Roshni Media
Pratibha Katariya, Principal Owner, Allstate NJ
Dr. Kavita Gupta, Chair Person AIF, PA Chapter
Geetha Mannam, Attorney at Law & Community Leader
Rashmi Gupta, Advisor US Dept. of Health & Human Services
Dr. Janhavi Rane, President & CEO Rane's Dental Group
Usha Krishnakhmar, Senior Partner New York Life
Tirusha Dave, Editor-in-Chief of Bravura Magazine
Patricia Stark of Fox News Channel
Jolly Amatya, Youth Chair, United Nations
Jaweria Khan, Entrepreneur and Philanthropist
Seema Jagtiani, Farmers Insurance
Anu Kumari, CEO, Suhag Jewelers
Dr. Anju Madnani, CEO Kaaya Med Spa
Dr. Mamta Gupta, Medical Director Piscataway Pediatrics

The event began with a private meet-and-greet with select VIPS, and of course, the Chief Guest, Shilpa Shetty Kundra! VIPs were able to chat with her for a brief few seconds, while the paparazzi snapped their exclusive pictures with her. She was then escorted to a private green-room where our Editor-in-Chief, Tirusha Dave, was able to chat with her for a few seconds.

"These past few days have been a whirlwind," Kundra exclaimed, "…but it will be nice to home with my family soon."

Our Editor-in-Chief, who was also one of the honorees said, "This is a great event for the community. Shah (Priyanka) has put together an amazing event and kept her guests entertained. From a full press pit of photographers and media outlets, to red carpet & TV interviews, I had a great time. The food was great, and the DJ has us dancing all night long."
Check our our exclusive images from the event below, courtesy of P.G. Photography. Be sure to like and share!!