Nargis Fakhri Chats About Madras Café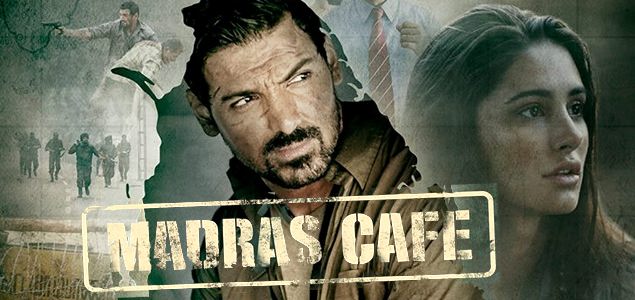 We recently had the chance to catch up with the gorgeous & talented, Nargis Fakhri, and her role in the upcoming movie Madras Café. We last saw her talented acting skills in the movie Rockstar, and we're sure fans are eager to see how she's held onto the screen this time.
1. This is your second film, after ROCKSTAR. What is your take on this?
I am originally a fashion model from America. One day, to my surprise, I was offered a role in Rockstar and I came to India on a working visa. I wanted to be a farmer but life had other plans for me. Life was calling me for films and here is yet another offer – Madras Café.
2. What it is like to play the role of a journalist?
The role is a really intense one. I have worked very hard for this role and tried to amalgamate myself in this role as much as I could.
3. If not films, what would have been your alternate career choices?
I always had a soft corner for others' needs. This made me think that I wanted to be a doctor or a psychologist. I would have been very happy with my decision.
4. How was your experience while shooting for Madras café?
It wasn't that easy to shoot for this movie. There was one particular scene where I was sitting in the car and the other actors were firing gun shots and some pieces of glass hit me in the face, though my eyes were saved. That was indeed quite dangerous.
5. This is the first time you have worked with John. What do you think about him?
John is a very hard working actor. I could see that while shooting for the film. I was quite impressed with his work. Besides, he is a very good human being.
6. What is your message to the audience?
I want the audience to not miss this movie, as we want to convey a strong message about the dangers of the war.
7. What do you have to say about Anita Pratap?
She is the true inspiration for my character in the movie. Learning about her made me more connected to my role. I believe I have done justice to her by putting in as much as I could.
8. Are you comfortable doing stunts in a movie?
Most of my stunts in Madras Café are performed by me. I am happy and at the same time proud to perform such difficult stunts.
Watch the official trailer for Madras Cafe here: