The Road to Miss America – Miss Maryland Hannah Brewer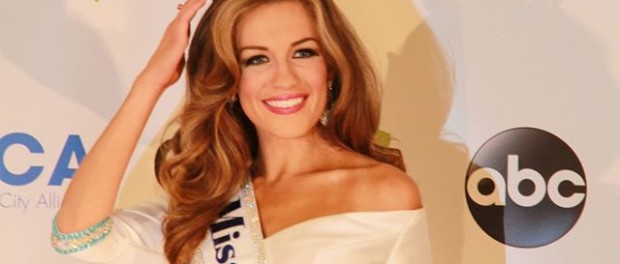 The next contestant to be featured in our series. "The Road to Miss America," is Miss Maryland, Hannah Brewer.
Age: 19
Hometown: Manchester, Maryland
Platform Issue: Hannah's Hero's – Supporting Our Military
Talent: Vocal
Education: Working towards a Bachelor's Degree in Business Administration at Carroll County Community College
Scholastic Ambition: Obtain a Master's Degree in Business Administration
Scholastic Honors: 4.0 GPA, Graduated high school at age 16, Maryland State Board of Education "Academic Achievement Award"
My Secret Wish or Dream: To perform on a USO Tour.
My Defining Moment: After being in both public and private school, I made the choice to be home schooled.  While only 12 at the time, this decision allowed me to excel academically and helped me develop the confidence I was lacking.
At fifteen, I founded Hannah's Heroes, a non-profit organization that provides emotional support and planned giving to active military members, their families, and our veterans. Through the work of committed volunteers, Hannah's Heroes provides care packages and organizes events for military children. Hannah's Heroes volunteers' visit wounded troops, entertain veterans, and advocates on their behalf. As President of Hannah's Heroes, I speak with federal, state, and local representatives, veterans and civic groups to support and advocate for needed legislation. I also perform for our troops and veterans. Together these things have helped me prepare to become the next Miss America.