The Road to Miss New Jersey 2017 – Krystle Tomlinson, Miss Coastal Shore
Krystle Tomlinson, who is the current Miss Coastal Shore, has been competing in pageants since she was 4 years old. And she can tell you that the road to any crown isn't an easy one. As part of our series, "The Road to Miss New Jersey," we're sharing the stories of each amazing woman vying for the crown. Continue reading to learn more about Krystle and her road to Miss New Jersey!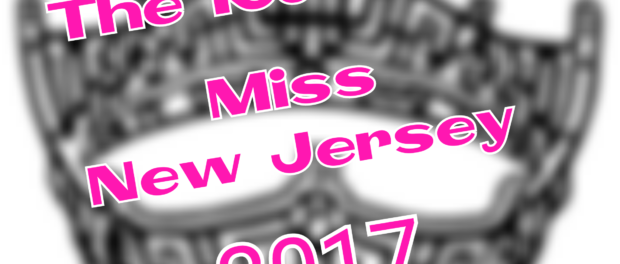 Please share with our readers your title & platform.
I am Miss Coastal Shore 2017, and I proudly promote my platform A.P.P.L.A.U.S.E. – Inspiring Youths in the Arts. I started Applause Theater so that I could share my love of the arts with young people who have a like-minded interest. I encourage them to make new friends and form new relationships while perfecting their craft. I also challenge them to face their fear of being onstage and guide them to use that nervous energy to showcase their talent.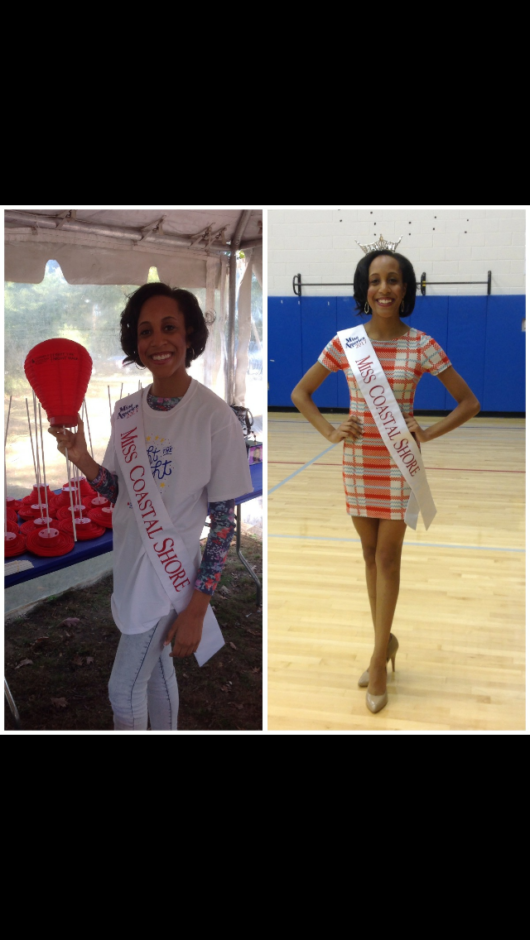 How long have you competed in pageants? How do you think you've personally grown with all your prior pageant experience?
I have been competing in pageants since the age of 4, and as a result I have grown into the confident young woman that I am today. I am grounded, with goals and ambitions. Pageants offer young women an opportunity to make a difference in our community. For me, Pageantry has incorporated all four points of the MAO crown. I am committed to participating in community service weather it's through my platform or through Children's Miracle Network hospitals. Women involved in pageants carry themselves in a manner that comes across so positive and uplifting. We have style, we're role models, leaders and mentors. The Miss America Organization offers women scholarship opportunities which enable us to pursue an education which allows us to fulfill our career ambitions.
In regards to your platform, why did you choose to go with this particular one?
My platform is so important to me because I grew up as a "theater kid". At a young age, I performed in my first musical. My platform A.P.P.L.A.U.S.E. – Inspiring Youths in the Arts offers kids the opportunity to be involved in the arts, while doing something positive that they love. I have learned that being involved in the Performing Arts teaches children how to articulate a vision and promote self-discipline, while allowing them to express themselves through their performance. I hope to make a difference in their lives, like someone made a difference in mine.
How has working alongside your platform made you into a stronger person?
As the Director of A.P.P.L.A.U.S.E. my job is to teach the kids arts education, but in return I learn so much from them. Working with children teaches me to be patient, understanding and spontaneous. I am very passionate about my platform and I feel extremely comfortable speaking about it to anyone willing to listen. Being a leader, mentor and role model to these young kids keeps me focused while guiding them in the right direction.
What have you learned from your current Miss New Jersey, Brenna Weick, which you hope to carry with you if you were to win the title of Miss NJ?
I have known Brenna for several years and she was also my roommate last year when she won Miss New Jersey. I find Brenna to be very relatable and I look up to her as Miss New Jersey. Brenna has brought about some new traditions this year i.e., The Miss New Jersey Gala as well as interviewing all the contestants for SNJ Today. Brenna has been a visible Miss New Jersey as well as a sister to all of us local titleholders and she embodies what Miss New Jersey should represent.
As a title-holder, what is one of the single-most important messages, which you think you convey to your followers?
When people look at me they see a person who is genuine, has a positive attitude and who is a positive peer leader. Through work with my platform, I am looked up to by everyone who follows me. I believe that I am respected by many by the way I carry myself and treat others.
If you were to win the title of Miss New Jersey, what is the one thing which you would strive the hardest to accomplish?
My goal if becoming the next Miss New Jersey would be to hold fundraisers to help the keep the arts in schools. I would love to direct fundraiser performances with my students to help raise money for Arts organizations and Arts funding. If the Arts were to be cut, I would want to put my program "A.P.P.L.A.U.S.E." in every school in NJ as an afterschool program. At least If the arts were to be cut, I would feel better knowing that my program is available. Lastly, I would work hard preparing for Miss America Pageant so that I can make New Jersey proud.
Imagine you're competing for Miss America, and your roommate has never visited New Jersey; how would you describe your state to your roommate?
I would describe New Jersey as a state that has a lot of Diners, U-Turns and Beaches. We're also known for our sub sandwiches (hoagies) and we have one of the most famous Theme Parks 'Six Flags -Great Adventure'. Our motto is liberty and prosperity and we are JERSEY STRONG.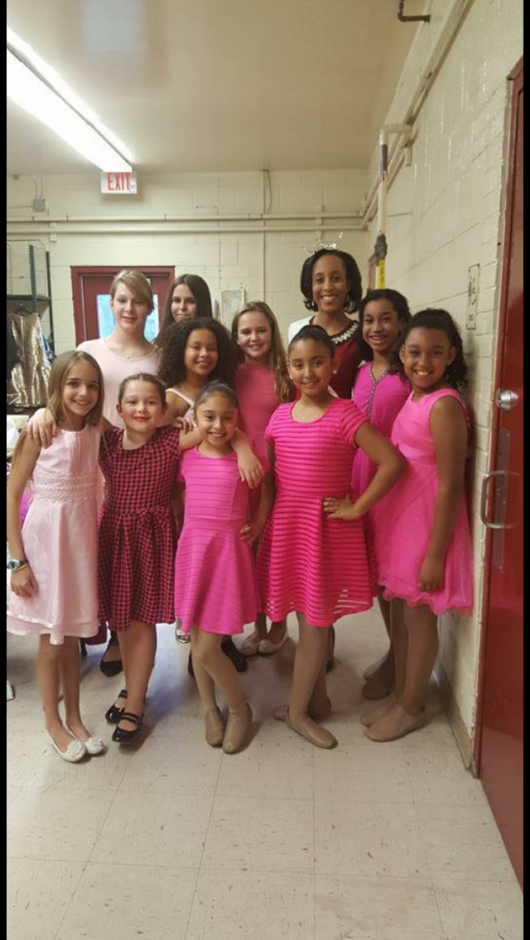 If you could place three items in a time capsule, which represent the women of today, what would they be and why?
I would put lipstick, a notebook and the famous "We Can Do It" picture in the capsule. Lipstick represents our attractiveness, a notebook represents our thoughts, we love to write things down and share our stories. Lastly, the "We Can Do It" picture represents our strength because woman bear a lot of responsibility in their day to day routine.
Because of media, many people tend to look at pageant with a very scrutinizing option; For you. personally, what have been some of the biggest benefits of being a part of the Miss America Organization. And how would you share the positive nature of pageants with others who may not be familiar?
Unfortunately, some people view pageants as negative and a waste of time. I couldn't disagree more. The Miss America Organization opens doors for women to express their artistic talent, articulate our opinion during interview, have the confidence to walk onstage in a swimsuit in front of many people, and be poised and graceful in gown. I will forever thank pageantry and specifically the Miss America Organization for the life lessons and growth that I've gained throughout my years of competing.
"Bravura" is an artistic word for exceptional; in your opinion, what makes you "bravura"?
I am a unique person with a heart of gold. Everyone that knows me know that I am a genuine soul who is truly passionate about my platform, the Miss America Organization and my craft, the performing arts. I want to make a difference and leave my footprint in the sand. I want people to remember the name Krystle Lyn Tomlinson as a positive figure.
Where can fans follow you on social media?
https://www.facebook.com/krystle.tomlinson
https://www.facebook.com/misscoastalshoreNJ/
https://www.facebook.com/ApplauseTheatreNJ/
What advice do you have for those who want to take part in pageants?
Being involved with pageantry will be the best decision of your life. You will make friends that last a lifetime while learning and growing. It's not about the crown, it's about making a difference. It is about becoming a better individual.
What words of thanks do you have for those who have helped to bring you to where you are today in the Miss New Jersey Class of 2017?
To everyone that has supported me throughout my pageant journey, thank you for your unconditional love and support. I appreciate you all and, am forever grateful for the constant love and encouragement.
What final words do you have for the readers of Bravura Magazine?
Please follow me on my journey and road to Miss NJ. Thank you, Bravura, for featuring me and all the young women in the Miss New Jersey Class of 2017.

To learn more about the Miss New Jersey pageant and support the Miss New Jersey Education Foundation, please click here. To learn more about the Miss New Jersey golf outing, please click here.