Beyond the Crown – Miss New Jersey Kaitlyn Schoeffel
Only two Miss New Jersey contestants have taken home the title of Miss America: Bette Cooper who won in 1937 and Suzette Charles who took over the title for the last seven weeks of Vanessa Williams reign in (1984). And most recently, though she didn't come home with the crown, Egg Harbor native, Kaitlyn Schoeffel, broke what has been known as the "Miss New Jersey curse," as she climbed to the top of the Miss America pageant and placed 2nd runner up. However, her experiences, life-long memories, bond of sisterhood across the 51 states, was a winning package for her. Seeing Kaitlyn grace the stage gave us all a sense of pride - watching her float across the stage in her evening gown...personify the action of dance during her talent portion...and moreover, ever-so eloquently responding to her on-stage question. I recently had the opportunity to sit down with Kaitlyn and speak about her road leading up to Miss America, the path to follow after and more!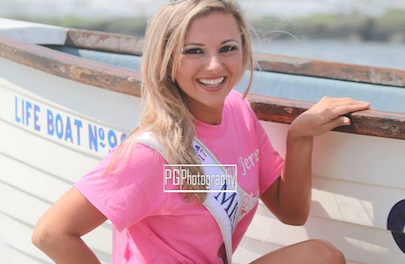 Tiffani: How did you become involved with pageants?
Kaitlyn: So, it was funny, my mom actually competed for Miss New Jersey twice. She actually competed with Suzette Charles, which was pretty cool. She just asked me one day when I became old enough to compete for Outstanding Teen if i would be interested in doing a pageant and I remember asking her, "Does that mean I get to have a dance solo?" because that's all I wanted. I wanted to do a dance solo, and she said yes, and I tried it and I loved it. So, it was a match made in heaven.
Did you have a "role model" growing up from the pageant world?
I do; so I won Miss New Jersey's Outstanding Teen when I was 13 years old. The sisterhood between the Teen program and the Miss program is so special. My Miss when I won Miss New Jersey's Outstanding Teen was Georgine DiMaria, and she was really the first ever Miss New Jersey that really talked to me. I think she won on her very last year as Miss New Jersey and I was only 13, so it was like a 13 year old looking up to a 24 year old, and I just thought she walked on water. She was just the most incredible person ever. She would make me feel like I was her friend because at the end of the day, we did end up becoming friends. In my journey to competing for Miss New Jersey, she called me when I won Miss New Jersey. She called me after Miss America, and she's just really been so incredibly supportive the whole entire journey.
Has your platform always been Operation Empowerment? How have you worked to develop it over the years and how has it impacted you?
So no, my platform has evolved over the years. I think that with every successful program, evolution is necessary.  Over the past few years, my platform used to be just volunteering in general. Then I was able to focus in more on something that specifically touched my heart, which was the performing arts, just because the arts have been a part of my life. It's been part of my life for as long as I can remember. I have been working closely with the platform that I have now, Operation Empowerment, for over two years now. In general, as far as volunteering for the arts and programs within the arts, it has been a lifetime.
Since your tenure in the Miss America Organization, you've had a lot of time to understand the four points of the Miss America crown – style service, success and scholarship. Which point means the most to you and why?
That's a really tough question, but I think they all are very equal. If I have to choose one, I would probably have to say success because success can kind of encompass all four of the points into one. You can have success within your service program, you can have success within your scholarship opportunities, you can have within success in your style. So I think that is the most broad and all encompassing point of the crown. I think the reason we compete in the Miss America competition is to really attain overall success. Personally, success is defined differently by everyone. I really think that I use my definition of success closely with the four points of the crown so that it is really all encompassing.
Now you took a big stand when you voiced your thoughts on allowing boys to be a part of the Princess program; why was it so important for you to make that change? How do you hope others will learn from it?
It was a personal story, I asked a little girl if she wanted to be my Little Star and her brother was right there with me when I asked. He said, "Can I do it, too?" I didn't have the heart to tell him "No, because it is only for girls." It didn't seem fair. So, I made it my goal and mission to present that idea to the Board of Miss New Jersey. I eventually was able to get it approved which was amazing, and I am so excited that little boys will be able to participate. I think that since it is a mentoring program, we shouldn't discriminate amongst the sexes. I think it is great that they allowed a boy for a year and I hope that is a legacy that I can leave on the Miss New Jersey Organization forever.
Now in your recent pageant history, you literally made history when you were announced as the 2nd runner up in the Miss America pageant! It has been quite some time since we saw a Miss New Jersey reach such heights! What was going through your mind the entire time you were on stage, and being called for each new segment of competition?
It was amazing! The very first time I was called into the Top 15 was so cool. I was 13 out of the 15, but technically 14 is the judge's choice and the 15th is people's choice. I was nervous! At that point, I was thinking maybe it's not my year, maybe I didn't make the 15. Then, when Chris Harrison said,"Your hometown girl!" and the crowd erupted in screams. It was the coolest thing in the world. When I was called into the next level, he said "She's still here!" and everyone knew that they were talking about New Jersey. That was really cool. Its funny, you would think I would be incredibly nervous or anxious but there was this strange sense of calmness that came over. It was kind of like I knew what I had to do and I felt so honored to be there and represent the state. It's really weird to put into words, but there was a strange calmness that came over me.
In regards to your talent performance, you gave a phenomenal dance performance on the Miss America stage. How long have you been dancing; what is your favorite style of dance and why?
I started dancing when I was five (years old). I think my mom tried to put me in dance when I was 3 or 4 and I cried, so we waited another year until I was 5. I danced all throughout college as well. I danced professionally on cruise ships and in theaters, which has been amazing. My favorite style of dance is ballet, hands down. It's the foundation of dance and it's fundamental. Everything you do is based on really having a strong technical core of your dance technique and I think that comes from my years of really training in ballet.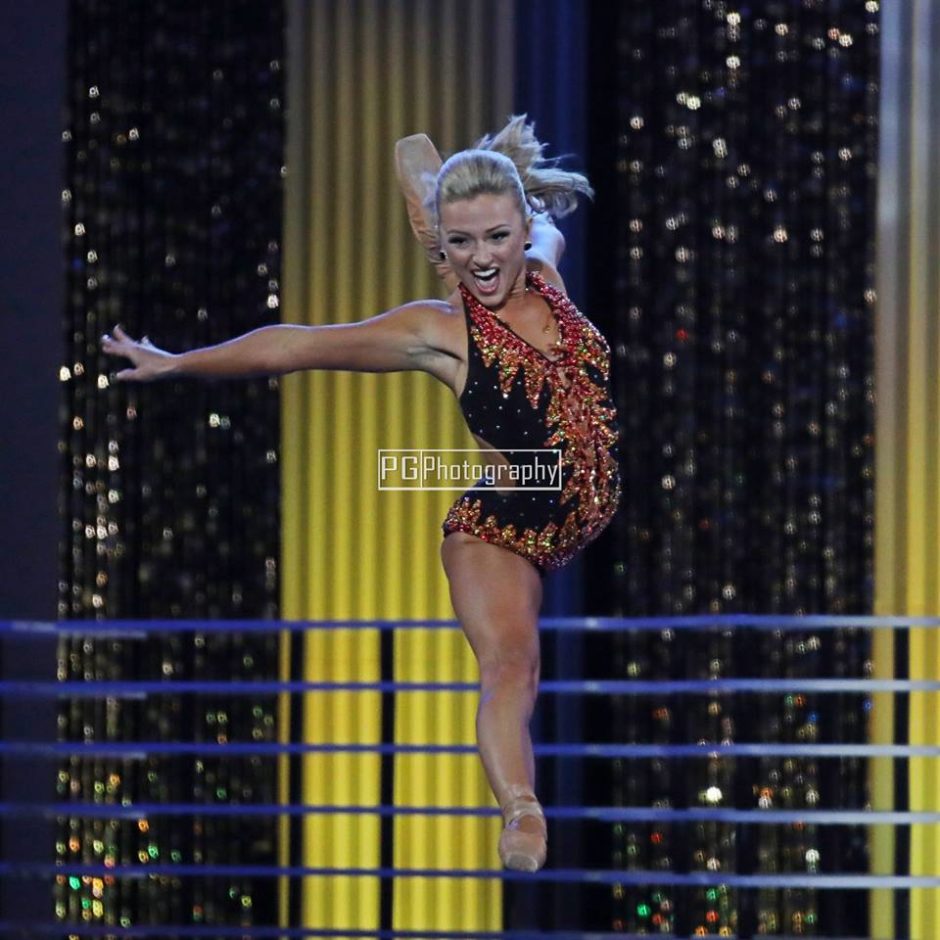 Reminiscing on the two weeks you spent in AC for Miss America, what was your biggest takeaway, and how do you hope to grow from that even more?
That's really tough. Realizing how I am a product of my community was the biggest takeaway. Being Miss New Jersey at Miss America is one of the most amazing things in the world and you don't realise it until you're actually there experiencing it. Riding down the boardwalk in the Miss America parade as Miss New Jersey as the entire crowd was screaming, "Miss New Jersey" was one of the most humbling experiences. The support from the entire Atlantic City area, Southern New Jersey and even all of New Jersey wasn't something I expected, I guess.  It made me feel like I was Miss America, already. It was really, really incredible. My takeaway was realizing the support that I had from my family, friends and even strangers. I never realized how much support I had even from people I didn't know personally. I think that was really, really special.
What was one of your most memorable moments while in AC for Miss America?
The parade. The shoe parade. From competing on the final night, I feel like that goes without saying, being on national television was really amazing. But the shoe parade, I remember as a little girl watching that parade. I idolized the contestants, wanting to just get a glimpse of them or if one waved at me, it made my day.   As a contestant in the parade, being able to wave at little girl, I saw so much of myself in all of the little kids I passed on the boardwalk. I kind of was able to time travel. I could picture myself being there watching the parade and now being a grown adult seeing it from the other side. It was really special.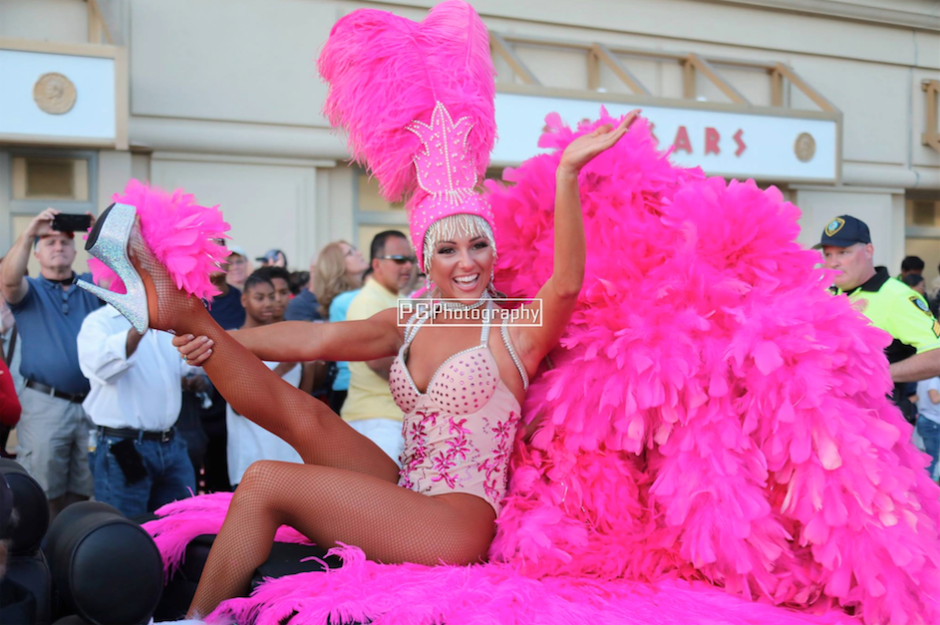 What has been one of your most favorite appearances as Miss New Jersey thus far?
One of my favorite appearances was my first appearances as Miss New Jersey in my hometown. It was called EHT Night Out and thousands of people came to this event.  It was in Egg Harbor Township, and basically I was there just walking around, taking pictures, signing autographs. It really wasn't the things that I did there that was so incredible, but again, it was the support from the community. I saw my teachers from high school and middle school, I saw my dentist, (and) I saw people in the community that I have known since I have been a child. Having people come up to me and say "Congratulations" or just to say hello was really cool.
What are your future plans once your year of reign ends?
I think once I do give up my title as Miss New Jersey, I would love to take a few months to travel. I traveled a lot prior to being Miss New Jersey, but I think that I would like to go away and travel a little bit before I settle down into a career. I think this is a time I won't necessarily get again in the future. As far as a career goal is concerned, I would love to open up my own entertainment agency. Even before that happens, I love performing and I love entertaining, so I want to do that for as long as I can.
Taking a break away from the pageant world, let's talk about another one of your recent TV appearances: in June 2017, you were on The Price Is Right. What made you want to be an audience member of that show, and how did it feel to hear your name called?
That was really cool. Fun fact: I never watched an episode of The Price Is Right in my entire lifetime until I was on the show. I was doing a cruise ship out in California and we debarked the ship in Los Angeles. I was there for a day and I was there with Wayne, the magician that I worked with who is my boyfriend. He had lived in Los Angeles for 5 years and he wanted to show me what LA was really like. One of the things that is very LA is seeing a taping of a TV show, so we decided to look up tickets. We were able to get standby tickets because all of tickets were sold out. They actually interview every single audience member, one at a time. They'll ask, "…What's your name? Where do you come from? What do you do for a living?," (and) maybe, "What's your favorite game on the show?," and then from there, the producers decide who they are going to call down. They don't tell you right away but they make notes. I was the very first name to be called down to contestant row which was really amazing. Since I never saw the show, I didn't really know what was happening, but I eventually made it to the Showcase Showdown and won the whole show. It was really cool.
Can you tell us about the magic aspect of your life? Maybe even perform a trick for us?
I have been involved in magic since I was 18. The very first magician that I worked did contortion and magic at the same time and fire routines. His name was Rudy Machozi. He was the first magician I worked with. The first illusionist I worked with was a guy by the name of Rob Lake and I worked with him on a cruise ship. Since then, I've worked with tons of magicians and I really enjoy it. As far as a trick, I could do a trick!
What's something not too many people know about you?
It's funny, I feel like as Miss New Jersey, you become almost a celebrity so people know everything about me! Some people will come up to me and say, "So I heard you ate a tarantula and a scorpion in Cambodia." They'll basically tell me life story. I'm just like, wow I forgot I even did that, thanks for knowing! This isn't necessarily what people know, but I recently learned how to pick a level 9 master lock. So, I really like picking locks. It's like a new thing that I learned how to do.
What advice do you have for girls who look up to you?
Never give up. Practice, persistence and, patience are very valuable. I competed for Miss New Jersey six times before I won and then I went on to winning 2nd runner up at Miss America. I think that a lot of people in the society we live in want instant gratification. Don't wish to win, wish to learn. I think that there is an ultimate plan for all of us, but we just don't realize it yet. I'm sure that my first year competing at Miss New Jersey, that I wanted to be Miss New Jersey, and of course you should want to want your goals, but maybe when you don't get them the first time, it's not a bad thing. I learned so much from going back and competing for Miss New Jersey six times that I know if I hadn't had that experience, I can almost guarantee that I would've been 2nd runner up at Miss America.
Bravura is an artistic word for exceptional; what is one thing which makes you bravura?
I don't know if this counts as something, and I don't really know how to say this. It's kind of weird, but I am proud of who I am and I know who I am as a person. I think that I am an exceptional person in general but I feel like I don't have a specific quality to broadcast to everybody. I think that in itself is an exceptional thing. To be happy with who you are and to not have to tell someone that this why I am exceptional is something exceptional.
What are some final words you have for all our readers?
If you would like to book Miss New Jersey for an event, I am available for bookings. This is my full time job for the next year, so what a lot of people don't realize is that you can have Miss New Jersey at your events whether it's a dinner event, a golf outing, a fundraiser, a festival, a fair, a birthday party, anything. You can book me through the Miss New Jersey website and I have a business manager who handles all of that or you can reach out to me through social media.