The Road to MAOTeen 2018 – Preliminaries – Day 1
Tonight was the kick off for the Miss America's Outstanding Teen pageant preliminaries. 51 young ladies rose to the stage at the Linda Chapin Theatre in Orlando, Florida, to compete for the title of Miss America's Outstanding Teen 2018. Having covered the Miss America Organization's Miss pageant for nearly four years now, this was our team's first time at the Teen pageant, and we were quite excited to see what these amazingly, talented young ladies had in store for the audience - especially since we've got to know a few of them over the past few months. The teens opened up with a tribute to their home states, as they gracefully walked into the theater, holding their state flag with pride.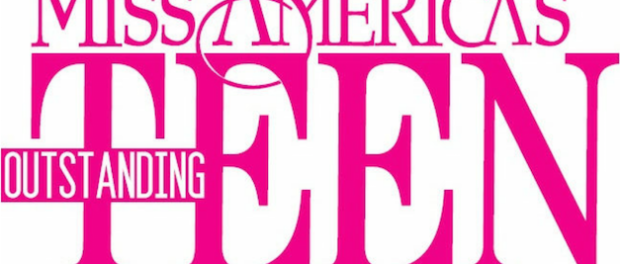 The pageant them proceeded to its first part of the evening, fitness & lifestyle. The contestants showed off their pageant fitness in a fun routine, which was sponsored by Sketchers.
Next was my favorite part, talent. There was a beautiful assortment of talent which was featured on the stage this evening. From singers, to dancers, instrumentalists, and even artists – everyone seemed to truly bring their best to competition tonight. Go big or go home, as we would like to say! And that's just how these young ladies were. Simply put, they left us speechless post-performances.
Finally the contestants walked the runway in their choice of elegant evening wear, maintaining a cool, calm, and moreover, confident personality. The contestants were faced with questions which were written by their own pageant sisters. Topics such as running for President, social media, and so much more were topics of discussion during the on-stage question (OST).
After the first set of talent performances, OST, and  evening-gown were completed, the judges compiled their results, and then at the end, THREE winners were announced!
Preliminary Talent Winner:
Asia Hickman, Miss New York's Outstanding Teen, showcased a piano performance of Sonata No. 21 in C Major, Opus 53 – "Waldstein" for her talent portion. As the winner, she received a $500 scholarship.
Preliminary On-Stage Question & Evening Gown Winners:
Miss Oklahoma's Outstanding Teen, Evelyn Smith, and Miss Georgia's Outstanding Teen, Annie Swann, both tied for the preliminary award and received a $500 scholarship each.
Random Act of Kindness Scholarship Winner:
Sabrina, Miss West Virginia's Outstanding Teen
In addition to the winners above, ten other young women were recognized as finalists for the Teens in Action Award, a $1,000 scholarship that recognizes outstanding achievement in their personal platform. The finalists that will be interviewed for the award later this week are:
Miss Pennsylvania's Outstanding Teen, Madison Dompkosky (Thank a Veteran)
Miss North Dakota's Outstanding Teen, Sydney Helgeson (Texting and Driving: It Can Wait!)
Miss Mississippi's Outstanding Teen, Holly Brand (Teddy Bears for Troopers)
Miss Alabama's Outstanding Teen, Jessica Baeder (Healthy Food for All)
Miss Illinois' Outstanding Teen, Maddie Mazzella (The Ronald McDonald House)
Miss Arizona's Outstanding Teen, Dimon Sanders (Hope for Children in Foster Care)
Miss Maryland's Outstanding Teen, Chloe Wildman (Suffering in Silence: The Invisible Illness)
Miss Arkansas' Outstanding Teen, Aubrey Reed (S.T.A.R. Empowering America's Youth)
Miss District of Columbia's Outstanding Teen, Brooke Miller (B4: Books Build Beautiful Brains, Promoting Youth Literacy)
Miss Kentucky's Outstanding Teen, Abigail Quammen (Read to Succeed)

So as you can see, the first night of preliminaries held many amazing moments for these young girls. And there are still two more days to go! Keep following Bravura Magazine on social media (Instagram & Facebook) to see more continuous updates from MAOTeen 2018 for the rest of the week, into the final night on Saturday. There is still time to cast your vote for the People's Choice contestant, to be announced on Saturday night!
If you, or someone you know is interested in being a part of the Miss America's Outstanding Teen Organization, you can learn more by visiting www.maoteen.org. And for those at home, you can watch the competition finals live on the web, Saturday, July 29, 2017 at 6pm via http://live.maoteen.com for a minimum $15 donation. Finally, tickets for the 2018 Miss America Competition are already on sale, and you can get yours by visiting www.ticketmaster.com.
In the meantime, check our our exclusive images from the first night of preliminaries of MAOTeen, courtesy of P.G. Photography: