The Road to Miss New Jersey – Rachelle Legrand, Miss Gateway
Rachelle Legrand, the current Miss Gateway, came into the studio not too long ago and we were instantly amazed by her powerful vocals, colorful personality, and much more! Continue reading to learn more about her platform, Start the Conversation: Eliminating Microaggressions, what she thinks of our current Miss New Jersey Brenna Weick, and what made her get into pageants!!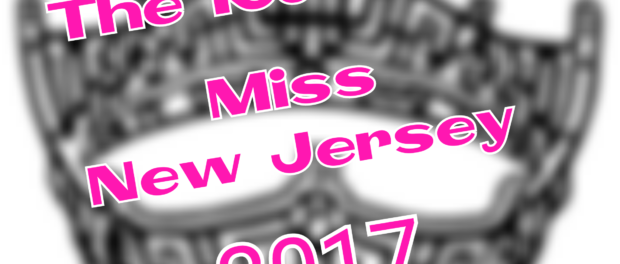 Please share with our readers your title & platform.
My name is Rachelle Legrand and my platform is Start the Conversation: Eliminating Microaggressions.

How long have you competed in pageants? How do you think you've personally grown with all your prior pageant experience?
I only started my sophomore year in college, so about two and half years ago. I gained so much inner strength and confidence in myself. I used to be someone who would feed off other's opinions of me, whether positive or negative, but it made me realize that in order to succeed in pageantry, you have to find that confidence within yourself first and then be able to exude that to the judges, because they could have a variety of different opinions of you.
After not placing in a few pageants, I started losing my confidence and wanted to quit, but participating in different systems helped bring my confidence back and gave me some practice before I started to compete again in MAO this season.
In regards to your platform, why did you choose to go with this particular one?
I grew up in a very non diverse town, so I was on the receiving end of a lot of microaggressions. It took a very big mental and emotional toll on me when I was in high school and middle school. When I started attending Rutgers, there was a campaign going on that talked about the impact and intent of your words and how microaggressions mean a lot more than we think. It inspired me to start my own platform because for the first time I realized I was not alone.
Also, I think it is so relevant today because we are beginning to realize that our thoughts and our words matter a lot more than we think because when we let them turn into actions , we begin to have events like what happened in Orlando, and Charleston, and Dallas. In order to make our world a safer and much more respectful place, we can begin by just starting the conversation.
How has working alongside your platform made you into a stronger person?
It encourages me to speak out for people who feel like they don't have a voice, and for people who feel like their voices are not being heard. It has helped become more compassionate for those who may not see where I am coming from. It has challenged me to rethink my some of my own views about how I see people and how I see our world.
What have you learned from your current Miss New Jersey, Brenna Weick, which you hope to carry with you if you were to win the title of Miss New Jersey?
Brenna is the epitome of perseverance, which is something I know can be difficult, but I admire so much about her.
As a title-holder, what is one of the single-most important messages, which you think you convey to your followers?
A saying my mom used to tell me and my sisters, "Your attitude determines your altitude," which to me means the way you look at things is a direct reflection of where you will go in life.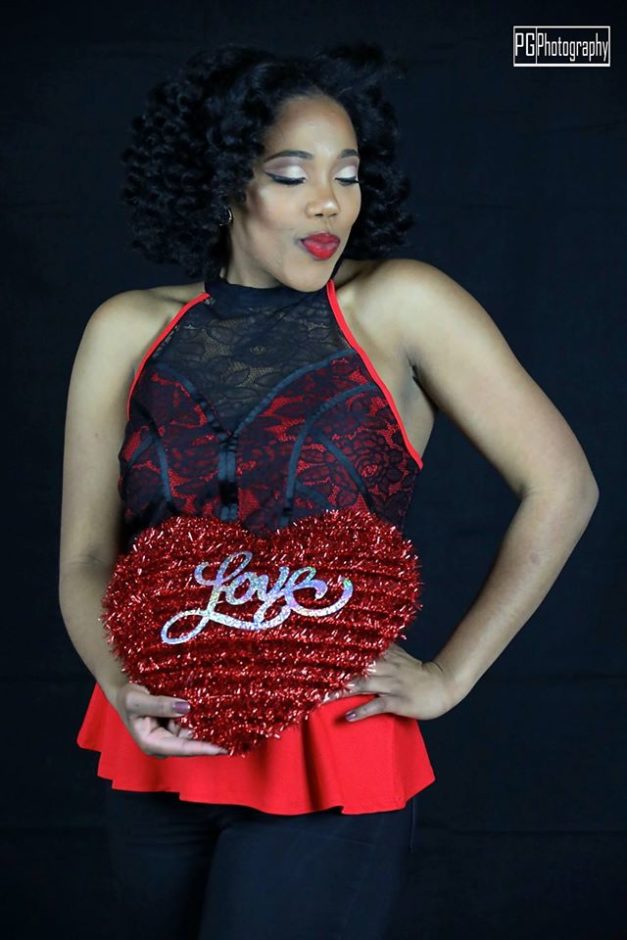 If you were to win the title of Miss New Jersey, what is the one thing which you would strive the hardest to accomplish?
I tried during my reign to have a voter registration drive, but each time things kept falling through and I was unable to do that. I interned at non-profit organization and my boss always told me, what you put into your community is what you get out, so I want people to understand that they have a say and an opportunity to fix and improve their circumstances and their communities whether it be in housing, education, etc. but they have to be willing to take part in it.
Imagine you're competing for Miss America, and your roommate has never visited New Jersey; how would you describe your state to your roommate?
One of the few states that has winter, summer, and fall all in the same week. So make sure when you pack, you have flip flops, UGGS, and rain boots.
We would go on a road trip to visit the best diner in Central Jersey, visit Avon beach, make a stop at Freehold Mall (or any mall since New Jersey has the most) and the best part would be that throughout this trip, we wouldn't have to pump our own gas!
If you could place three items in a time capsule, which represent the women of today, what would they be and why?
1. book- I Am Malala, one of my favorite stories that shows how women are fighting for education for girls around the world
2. playbill of the Color Purple, talks about the strength of women, particularly black women and how we have overcome and surpassed adversity
3. speech from Senator Hillary Clinton to show how far we come in politics; from originally not being able to vote, to running for the highest office in America
Because of media, many people tend to look at pageant with a very scrutinizing opinion; For you. personally, what have been some of the biggest benefits of being a part of the Miss America Organization. And how would you share the positive nature of pageants with others who may not be familiar?
Public speaking skills; that was one of my biggest challenges competing and now I make my own appearances across New Jersey where I speak to people about my platform. Public speaking is one of the top fears for people in America but it is a practical skill that we will need to use at some point and the MAO has helped me sharpen that skill.
"Bravura" is an artistic word for exceptional; in your opinion, what makes you "bravura"?
I think what makes me exceptional is my ability to be well-rounded. I am very involved at Rutgers University, from theater, to Residence Life, to Journalism which give me versatile skills that I can use anywhere.
Where can fans follow you on social media?
Facebook- Miss Gateway 2017- Rachelle Legrand
Instagram: @missgateway

What advice do you have for those who want to take part in pageants?
There is more to gain than just the sash and crown, so if you are afraid to try because you may not win, trust me you will gain so much more.
What words of thanks do you have for those who have helped bring you to where you are today in the Miss New Jersey Class of 2017?
Thank you for constant words of encouragement and different forms of support. Whether it was praying for me, cheering for me at a pageant, giving me constructive criticism, donating to the Children's Miracle Network Hospitals…every bit of it helped me move an inch closer and closer and I would not be ready to represent this state without you.
What final words do you have for the readers of Bravura Magazine?
My first visit to Bravura Magazine was amazing and I hope this will not be my last. Follow me on my social media handles so you can stay updated on my journey to Miss New Jersey!
Check out more images from Rachelle's exclusive photoshoot with P.G. Photography!