The Road to Miss New Jersey 2017 – Madison Welsh, Miss South Shore
Madison Welsh is quite the personality! When she came to visit us for her interview, she had US going out of our norms for the photoshoot! Not only that, but she said that she's the new best friend of P.G. Photography, not our Miss New Jersey! Quite the personality! Continue reading to learn more about Madison's road to the crown, and much more!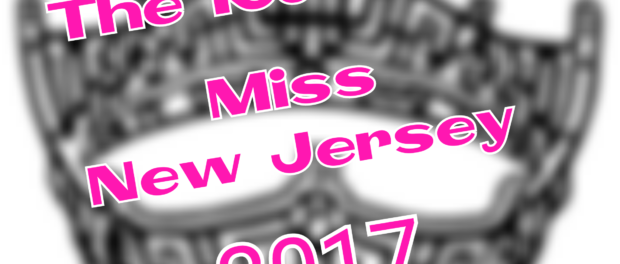 Please share with our readers your title & platform.
Hello Everyone! I am your Miss South Shore 2017. Throughout my reign I promote my platform "S.P.I.N.- Share Positive Instead of Negative"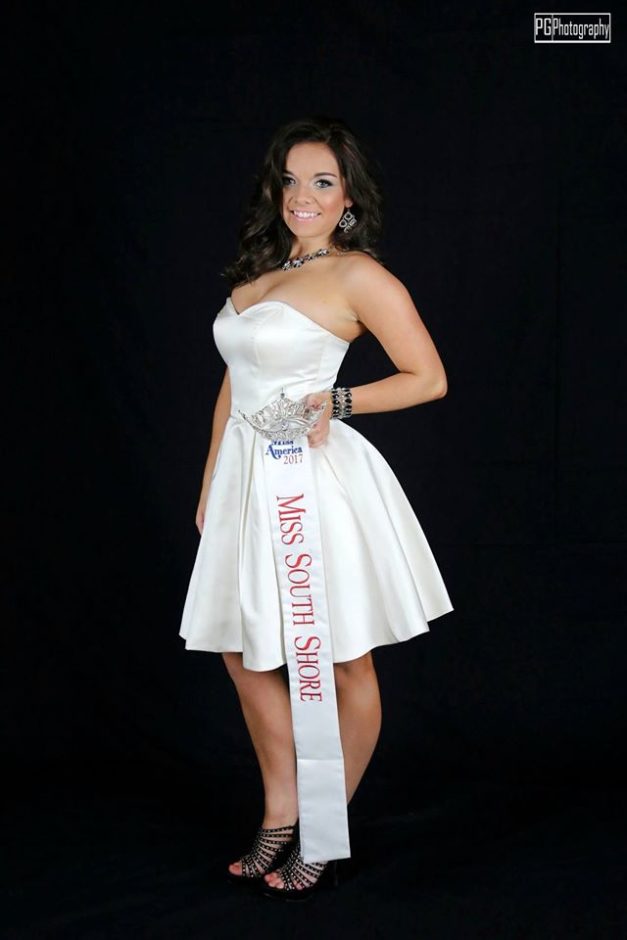 How long have you competed in pageants? How do you think you've personally grown with all your prior pageant experience?
I have been competing in pageants since the age of 4. I started in local town pageants and then grew up in the Miss America Organization. I competed for Miss New Jerseys Outstanding Teen four times and placed in the top 5 my last three years. My final year I was named First Runner Up. Throughout all of my pageant experience I have grown into a strong, independent, woman with amazing values. Four of them being Service, Style, Success, and Scholarship!
In regards to your platform, why did you choose to go with this particular one?
When I was younger I suffered from being bullied. It was something I had to overcome and it wasn't easy. I chose my platform because I want to be someone who could make it easier for the students who are suffering from being bullied. I want to make a difference in people's everyday lives as well as what they are sharing on the internet. This world seems to be consumed by negativity and my platform is my step toward making it a more positive environment for everyone.  All it takes is one click to make someone's day a little bit brighter! Remember. #PositivityMatters
How has working alongside your platform made you into a stronger person?
Like I said I was bullied at a young age up through high school, and I started my platform while in high school. Working alongside it and helping others find the positivity in their lives helped me find the positivity in mine.
What have you learned from your current Miss New Jersey, Brenna Weick, which you hope to carry with you if you were to win the title of Miss New Jersey?
Brenna has been a role model of mine since a very young. We have known each other since we were little thanks to not only the pageant world but the sports world as well! Our brothers played soccer together when we were younger so we met then. Not just as Miss New Jersey but as a role model in general Brenna has taught me to never give up. She worked so hard for the title of Miss New Jersey and with everything she did in her life it was veered toward capturing the crown. It is so inspiring to see her live out her dream and because of her I will work twice as hard at fulfilling my dream!
As a title-holder, what is one of the single-most important messages, which you think you convey to your followers?
Positivity Matters. My platform can be tied into everything in any one's everyday life. Whether it be in the work force, in a classroom, or in their home there is never too much positivity. It is also so important that people realize how much Miss New Jersey and my platform coincide. All the contestants are friends and we work together to make competition week as positive as possible!
If you were to win the title of Miss New Jersey, what is the one thing which you would strive the hardest to accomplish?
My number one goal as Miss New Jersey is to take my platform S.P.I.N. to the next level as well as work closely with Children's Miracle Network Hospitals. It is so important as titleholders to be passionate about something and as Miss New Jersey I want to make other people passionate about these topics as well.
Imagine you're competing for Miss America, and your roommate has never visited New Jersey; how would you describe your state to your roommate?
I would describe New Jersey as "A little bit of everything". By coming to New Jersey, you are getting the beach, the diners, the amusement parks, the casinos, the farmlands, and the city feel. You can't go wrong while in New Jersey!
If you could place three items in a time capsule, which represent the women of today, what would they be and why?
-My first item must be a pair of heels. One of my favorite quotes is "Give a woman the right pair of heels, and she will conquer the world". It is a true statement!
-The second item would be list of all former pageant contestants and their successes as strong working women. Pageantry has made a mark in this world and years from now I can only hope that the mark is even larger, hopefully this list would be just a small dent in it.
-The last item I would place is a journal. In today's society everything seems to be documented on the internet, but I still find it nice to write down my thoughts in a journal. I think that it is eye opening and heartwarming.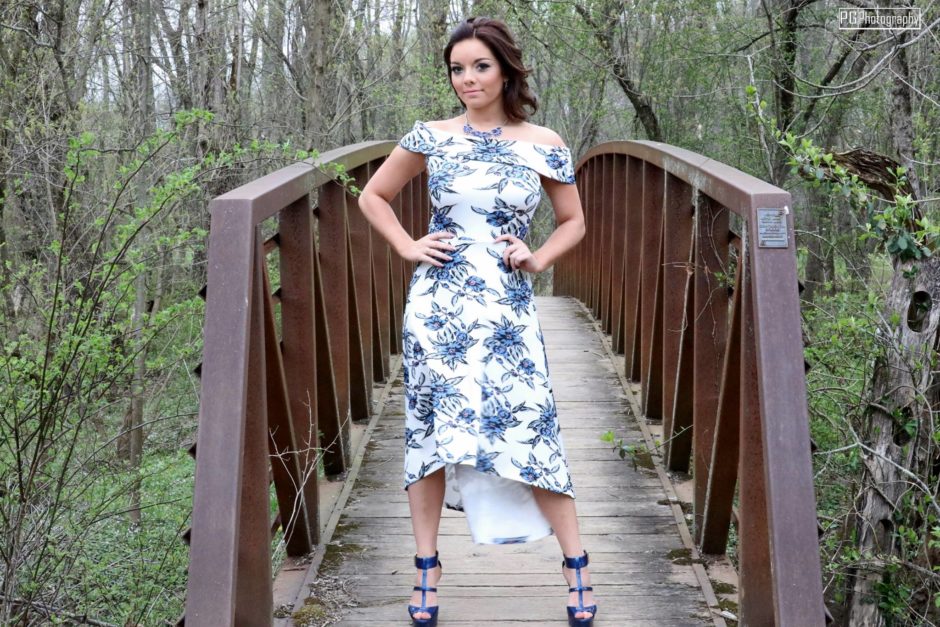 Because of media, many people tend to look at pageant with a very scrutinizing opinion; For you. personally, what have been some of the biggest benefits of being a part of the Miss America Organization. And how would you share the positive nature of pageants with others who may not be familiar?
This is where my platform goes hand and hand with the Miss America System. People have this stigma when it comes to pageantry. They wonder why we put ourselves out there to be judged based on our looks and our thoughts. The Miss America system is so much more than that. We aren't being judged on our looks, we are being judged on our confidence and poise. Our thoughts are never being critiqued they are questioned. They are expanded and it is so eye opening. The Miss America Organization has turned out so many successful women from educators, to nurses, to news anchors. Anything you can think of we can do it! I have gained so many life skills throughout my involvement with Miss New Jersey. Speaking skills, personal skills, a healthy life style, and friends that I couldn't imagine my life without. I am so thankful for my involvement and I want everyone to appreciate the organization the way that all of us involved do.
"Bravura" is an artistic word for exceptional; in your opinion, what makes you "bravura"?
I believe that my dedication to my platform and making others' lives more positive is what makes me exceptional. I am blessed to have the opportunity to do what I do and be able to have the impact and be an exceptional role model for people today.
Where can fans follow you on social media?
Twitter- @Madison697
Instgram- Madisonlwelsh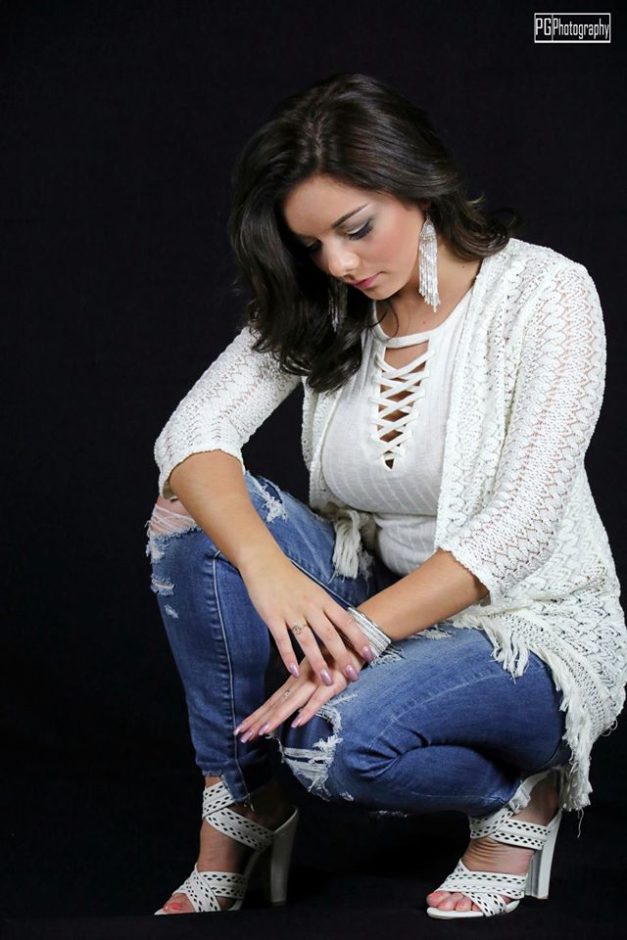 What advice do you have for those who want to take part in pageants?
Take the leap! It is the advice I give to anyone when they are considering this amazing journey. It isn't easy but it is so worth it. If you put in 100 percent, you get back 500. It the most rewarding opportunity that I couldn't imagine my life without!
What words of thanks do you have for those who have helped to bring you to where you are today in the Miss New Jersey Class of 2017?
Thank you, and I love you. It is true that it takes a village to raise a pageant girl, and my village is large. Without all the people, I have in my life I wouldn't be able to succeed and grow the way that I have and do. Never take your support group for granted because you need them!
What final words do you have for the readers of Bravura Magazine?
One of my trainers always tells me when I leave my gym to be Smiley and happy! That is what I would like to leave with all of you. Flashing a smile to one person, or saying a kind word to a passing friend, makes the world of difference. You may not know it, but it does!
— Check out more pictures from Madison's exclusive photoshoot with P.G. Photography: