The Road to Miss New York – Rahmeka Cox, Miss Empire Star
"The Road to Miss New York" is not an easy one; and this year there are 31 beautifully-talented women who are vying for the title of Miss New York 2017. Over the next few weeks we will share a bit more about these contestants. The next contestant to be featured as part of this series is Rahmeka Cox, Miss Empire Star 2017. Continue reading to learn more about Rahmeka and her journey towards the crown.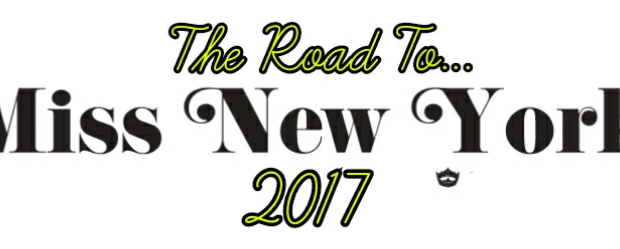 Please share with our readers your title & platform.
I am Rahmeka Cox, Miss Empire Star 2017. My platform is It Only Takes One: Kidney Health, Donor Education.
How long have you competed in pageants? How do you think you've personally grown with all your prior pageant experience?
I competed in my first pageant at the age of 13. The Miss America Organization has placed a special emphasis on service, scholarship, style, and success. I truly believe my successes are a result of striving to have a servant's heart in all that I do. Through It Only Takes One, I am able to promote kidney health and donor education while serving communities, and sharing my personal connection to kidney disease and donor education.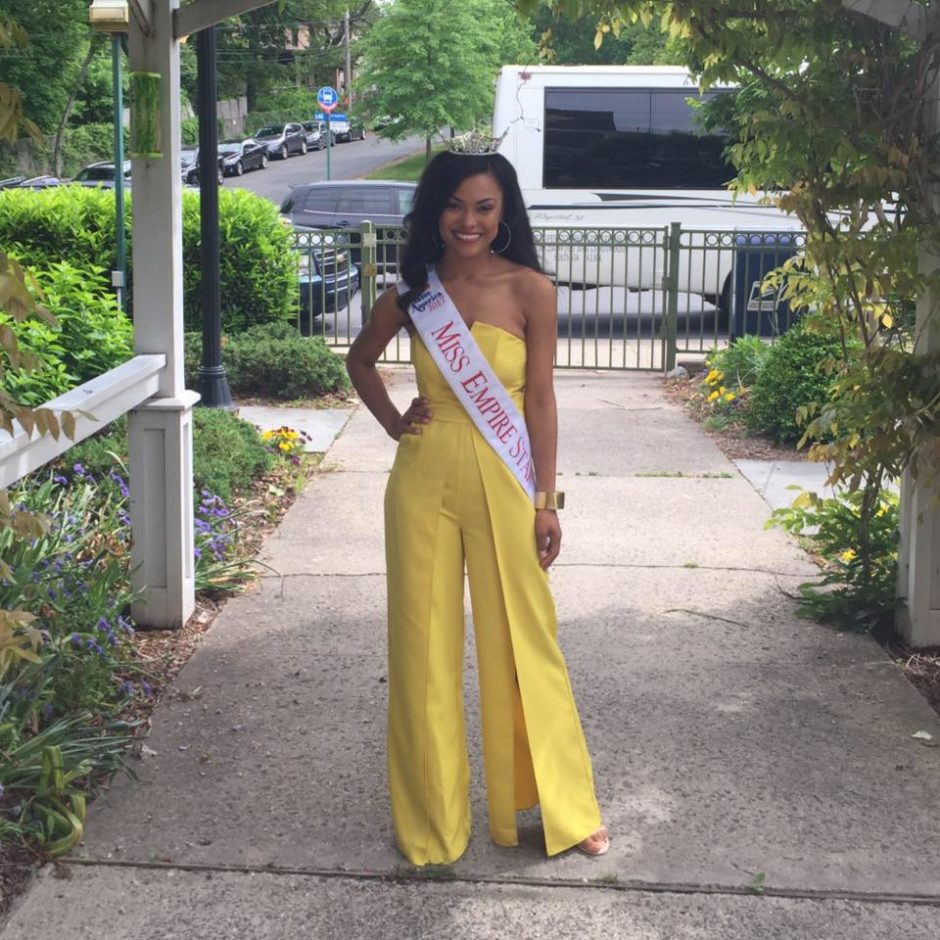 In regards to your platform, why did you choose to go with this particular one?
I chose It Only Takes One because it is very personal to me. I believe platforms should cater to who you are, and should help tell a story that is relatable to other people. It Only Takes One allows me to share my family's story of how my mother overcomes kidney disease daily. On April 17, 2017, my family and I celebrated the 11th anniversary of my mother, Andrea's successful kidney transplant. The most beautiful part of our story is that my brother, David, is her living donor. I chose to name my platform It Only Takes One for several reasons: (1) most people have two kidneys, but you only need one to live; (2) the name brings awareness to living organ donation; (3) one healthy kidney can save someone else's life; (4) it only takes one to make a difference. My platform also allows me to connect with kidney patients and their families by means of community outreach and the Get Involved Initiatives of It Only Takes One. As I continue to complete a Master's degree in Public Health at New York University, the hope is to center the focus of my thesis on the epidemiology of Chronic Kidney Disease (CKD). Essentially, I want to spread awareness about kidney disease, because it is a chronic epidemic that affects 26 million Americans today.
How has working alongside your platform made you into a stronger person?
It has made me into a stronger person because I've lived through what I am promoting. Something many people do not realize is that I was a pre-teen in middle school during the time of my mother's diagnosis. I was between the ages of 11 and 13, which is a pivotal moment in a pre-teen's life. I was transforming from a girl to a young lady, and it was challenging to watch my mother's health decline. There were so many questions I had, that went unanswered. I also had to learn how to become independent. Three days out of the [school] week, my mother attended mandatory dialysis treatments. Because she still worked full-time as a second grade teacher, her treatments were after school for almost four hours at a time. Dialysis takes a toll on one's physical, emotional and psychological health. As a pre-teen, I learned a life-long skill: I learned what it means to persevere and be steadfast through difficult situations. The perseverance my mom displayed during her treatments is the same perseverance I witness in the dialysis patients and families I've encountered while promoting It Only Takes One in communities.
What have you learned from your current Miss New York, Camille, which you hope to carry with you if you were to win the title of Miss New York?
What really stuck with me after workshop was Camille's advice to construct a plan for life after the Miss New York pageant. Taking that piece of advice has really helped me remain focused, self-assured, and organized. Calendars, vision boards, and sticky notes have become three of my closest friends. Another piece of advice that stood out to me was when Camille more or less said: "Show everyone [the judges] how YOU feel about you."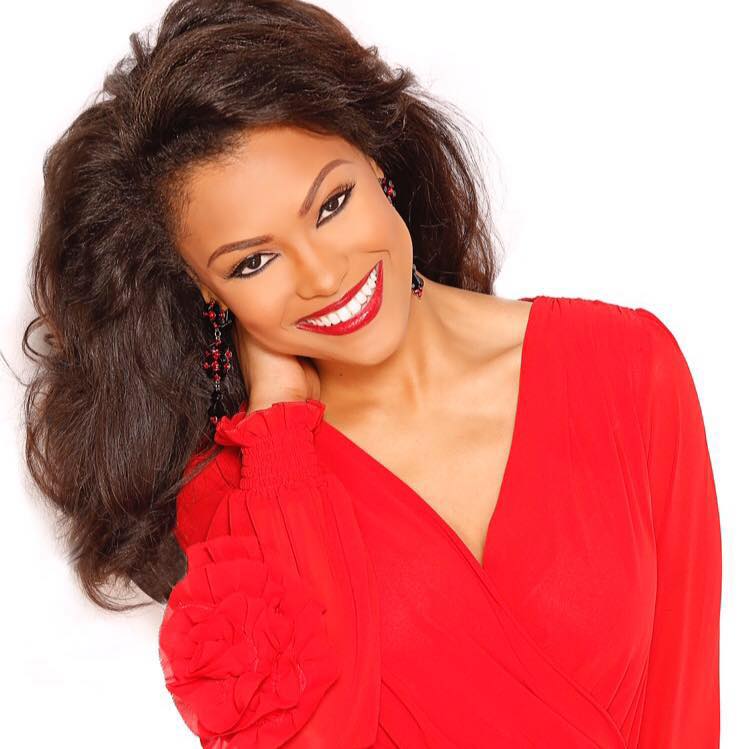 As a title-holder, what is one of the single-most important messages, which you think you convey to your followers?
It is my hope to convey the dedication put forth to prepare for the job of Miss New York and represent the people that make the Empire State so great. I have a genuine sense of pride as a New Yorker and I have applied the Empire State of Mind to everything I do.
If you were to win the title of Miss New York, what is the one thing which you would strive the hardest to accomplish?
I desire to assist in building the brand of the Miss New York Scholarship pageant by making Children's Miracle Network (CMN) Hospitals cohesive with It Only Takes One. When advocating for CMN Hospitals, I am also advocating for children who are affected by kidney disease. In conjunction with building the brand of the Miss New York program, I would enjoy collaborating with nonprofit organizations (such as the National Kidney Foundation) and businesses throughout New York State to gain sponsors for our scholarship program.
Imagine you're competing for Miss America, and your roommate has never visited New York; how would you describe your state to your roommate?
Four phrases: Big Apple. Niagara Falls. Underground Railroad. Ellis Island.
If you could place three items in a time capsule, which represent the women of today, what would they be and why?=
When I think of the women of today, I think of someone like myself who is a career-oriented millennial. We are independent, outspoken, hardworking, always "on-the-go," and self-sufficient. I think an eco-friendly Starbucks coffee cup, mascara, and an Apple watch would represent that perfectly. It is an ideal combination to describe today's woman.
Because of media, many people tend to look at pageant with a very scrutinizing opinion; For you personally, what have been some of the biggest benefits of being a part of the Miss America Organization. And how would you share the positive nature of pageants with others who may not be familiar?
For me, the scholarship opportunities have been a huge perk. I absolutely adore New York University, but higher education is expensive. It is refreshing to be able to compete in a scholarship pageant to help cover some of the costs of graduate school. Of course, interview is great practice for job interviews. I have been singing since the age of 4, so being granted the opportunity to share my talent with others excites me. I also have an appreciation for the swimsuit portion of competition because the Miss America pageant was actually founded as a swimsuit competition! There is nothing fiercer than pretending like you're a Victoria Secret runway model, while channeling your inner Beyoncé for 10-20 seconds on stage! Being Miss Empire Star gives me the visibility and entrée into the spaces and places of public health as well as other environments I may not have had immediate access without the title. Overall, I think the best way to share the positive nature of pageants is to simply encourage others to follow your journey. Seeing is believing, right? If others can see how diligently each titleholder works before, during, and after competition(s), they will be able to see why it means so much to those of us who choose to compete.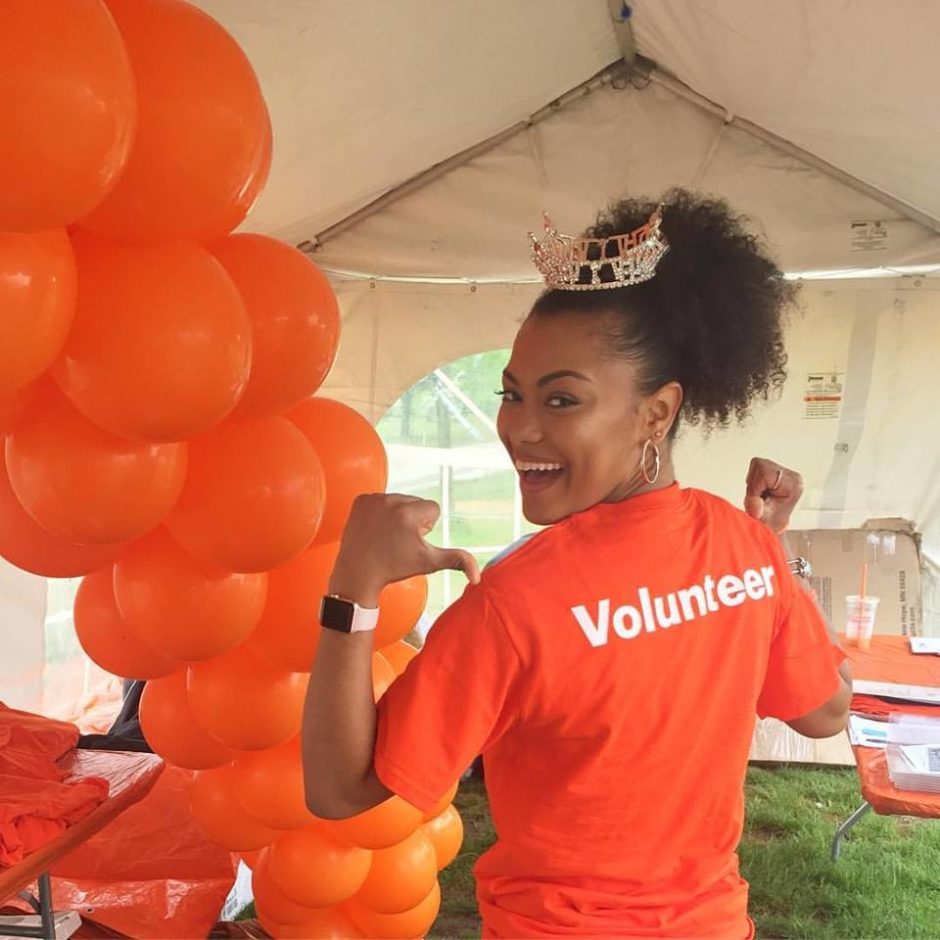 "Bravura" is an artistic word for exceptional; in your opinion, what makes you "bravura"?
I'm me. With the influence of pop culture and the pressure of social norms, I think being me is exceptional enough. So many people struggle daily with just being themselves. I believe in myself; and most of all, I have learned that I am enough.
Where can fans follow you on social media?
https://www.facebook.com/meka5293
instagram.com/rahmekacox
https://www.facebook.com/itonlytakes1one
instagram.com/itonlytakes1one.
What advice do you have for those who want to take part in pageants?
Always remember to wear your invisible crown. Be kind, be gracious and just be you. You will always get out, what you put in.
What words of thanks do you have for those who have helped to bring you to where you are today in the Miss New York Class of 2017?
Thank you for believing in me and pushing me beyond my capabilities.
What final words do you have for the readers of Bravura Magazine?
Reflect daily in order to remind yourself of what your passions are. If you are passionate about something, it won't seem like hard work, because you will love whatever it is that you're doing.