The Road to Miss Connecticut 2017 – Danielle Radeke, Miss Charter Oak
Connecticut, known as, The Constitution State, is our next state for which we're starting our "Road To..." series! As a child I remember the drive to Connecticut and it was always a memorable one. Danielle Radeke is the first contestant from Connecticut who's journey we will share with you! Continue reading more to learn about Danielle, her journey to the crown and more!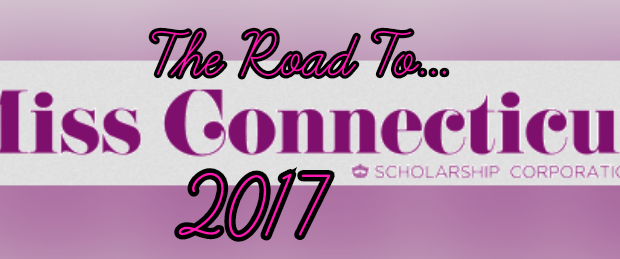 Please share with our readers your title & platform.
My name is Danielle Radeke, and I hold the title of Miss Charter Oak 2017. My platform is the Ronald McDonald House Charities, which provides housing for families with children in the hospital in order to keep these families close to each other and eliminate the worry of extra expenses for housing.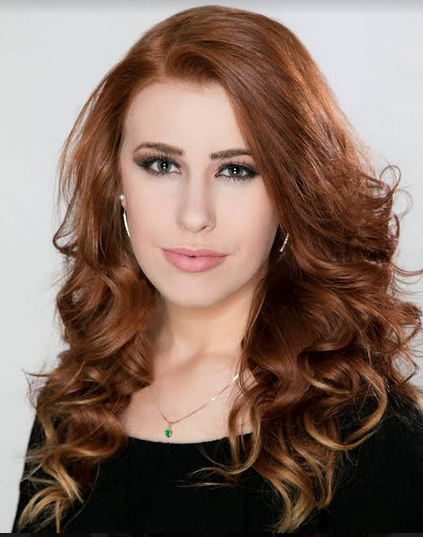 How long have you competed in pageants? How do you think you've personally grown with all your prior pageant experience?
My first pageant was when I was a freshman in college and competed to be Miss Quinnipiac 2015. I was actually crowned the winner at my very first pageant! After that I did not do much pageant wise, but always
remembered my time competing and serving as Miss Quinnipiac fondly. I knew if given the opportunity I would compete in pageants again. I was given that opportunity this year through the Miss America Organization, and have grown so much from it. I am more confident, more well-spoken, and have even more passion for service than ever before. I am extraordinarily grateful for the opportunities pageants have given to me.
In regards to your platform, why did you choose to go with this particular one
I have been involved with the Ronald McDonald House for a few years now, as it is the national philanthropy of my sorority: Alpha Delta Pi. I also have always loved the foundation from a nursing student's perspective. Working with pediatric patients up close, you really can see first hand the effect that RMH is having on families. By keeping them close together, they can focus on healing rather than worrying
about the cost of living. These kids and their families are so courageous, and to work with a philanthropy that serves these kinds of people is an honor unlike any other.
How has working alongside your platform made you into a stronger person?
RMH has shown me what true strength is. I have seen kids so much younger than me fighting battles I cannot even begin to imagine. I have seen parents putting on a brave face but worrying all the while about the uncertainty of their child's future. And yet they walk the halls of the Ronald McDonald Houses with smiles on their faces and a contagious amount of perseverance. These families have taught me that there is
nothing that cannot be fought. There is no battle too hopeless to be won and no fear that can keep you down. Life will not always go your way, as these pediatric patients can attest, but their smiles have made me strong.
What have you learned from your current Miss Connecticut, Alyssa Taglia, which you hope to carry with you if you were to win the title of Miss Connecticut?
Alyssa (our current Miss Connecticut) is the epitome of kindness. I am very new to the Miss America Organization, but she welcomed me the very first day and gave me her number and offered to her help if I ever needed anything. That really stuck with me. It can be intimidating coming into a new environment where it seems like everyone already knows each other and you have to make new friends, but from the get go Alyssa was a friendly face I knew I could go to. Through her, I have become much more integrated in the program and I have been introduced to several new friends. Should I be crowned, I want to carry on the grace, kindness, and service-oriented attitude that she has brought to the Miss Connecticut title. Rarely have I ever seen her without a smile, and I have never seen her back away from helping others. She is passionate about her platform, just as I am, and genuinely wants to help others. As Miss Connecticut, should I be crowned, I will spend each day emulating her attitude and giving to others not because it makes me look better, but because it makes the world better. Alyssa has truly made the world better as Miss Connecticut. I plan to do the same.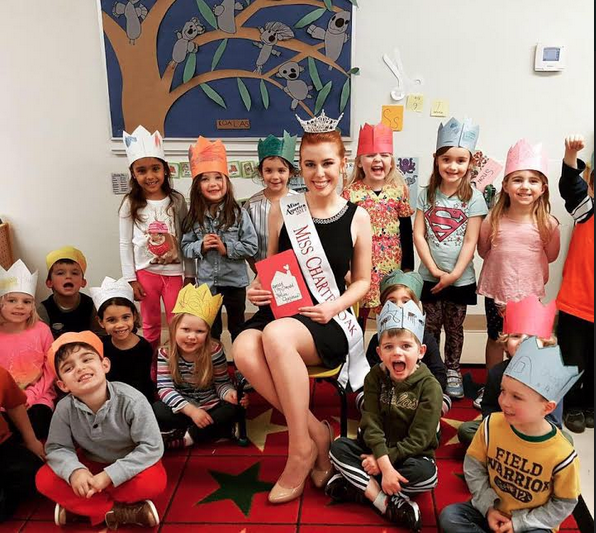 As a title-holder, what is one of the single-most important message, which you think you convey to your followers?
That no one but you can define what your success is, and if you work hard, you can truly make something wonderful of yourself. I was such an underdog, and now I'm living a life I only could have dreamed I would be living, not because of what others thought of me, but because of what I chose to chase myself. I have also been very lucky to have a family and close friends that support me. It's been hard work, but it has all been
so incredibly worth it. I hope that I convey to others that you cannot allow other people to define what you can and cannot do. I used to do that, and if I had let that continue, I would not be a titleholder, and
I would not be who I am today. You are only an underdog if you allow yourself to believe that. Don't let anyone tell you the odds. In everything you do, just give all you are. Then whatever happens, you can still be proud.
If you were to win the title of Miss Connecticut, what is the one thing which you would strive the hardest to accomplish?
What I would work hardest to bring as Miss Connecticut is more smiles to more faces. The title comes with a lot of responsibility, but with that responsibility comes influence. Children's faces light up when they see
a "real live princess." People recognize who you are. You are representing an entire state. Should I be given the honor of being Miss Connecticut, I want to use that influence to bring joy to the people of Connecticut and the people of America. I will do that by being present, by serving, by being a friendly face to all I meet, and most importantly, smiling! A smile can go a long way. It can change a lot. That is why I would work hard to bring more smiles to Connecticut.
Imagine you're competing for Miss America, and your roommate has never visited Connecticut; how would you describe your state to your roommate?
Connecticut is a state that has everything. Geographically, it has mountains, valleys, forests filled with the greenest trees that turn to the most vivid orange in the fall, rivers, beaches, cities, and country. But it also has everything in many other ways. It has amazing colleges with teams that are nationally renowned. It is close to some of the biggest cities in the country, and houses so many people who are originally from so many places. Take me for example: I was born in New Jersey originally. I moved to Connecticut when I decided to attend Quinnipiac University three years ago. Now I can confidently call Connecticut home, and truly believe that the people of this state have given me so much. Connecticut has shaped me into the woman I am–a woman I am proud to  be.
If you could place three items in a time capsule, which represent the women of today, what would they be and why?
Firstly, I'd place my "I voted" sticker from the past presidential election in the time capsule. As a woman, I cherish that right more than anything, and know that many of my predecessors did not have such a
valuable right. Because of the courage of women before me, I can proudly say that I executed my civic duty and can continue to do so until I die. I believe that sticker represents the strength of women and the progress that we have made in women's rights. There is still a lot of progress to make, but the sticker is such a reminder of how strong women of today and of all generations are.
Secondly, I'd place a leather bound journal–beautiful at the exterior, but blank on the inside. The women of today each have the opportunity to write their own story. Each of our stories is individual, unique, in
different colors of ink and different handwriting, but they are all beautiful non-the-less.
Finally, I'd place Maya Angelou's poem "Still I Rise." It is one of my favorite poems, and I believe it represents the women of today, and would be important for the women of tomorrow to read. It represents
strength and courage, two values I hold dear, and truly makes me proud to be a strong, confident woman.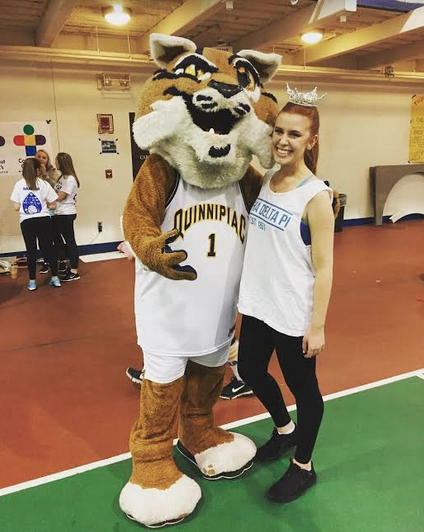 Because of media, many people tend to look at pageant with a very scrutinizing opinion; For you. personally, what have been some of the biggest benefits of being a part of the Miss America Organization. And how would you share the positive nature of pageants with others who may not be familiar?
Many see pageants with a certain stigma, but I'll be the first to tell you that pageants are a great way to get involved with service, meet new friends, and become a more empowered and more confident woman. They
teach you how to be well-rounded. They are not looking just for external beauty in a titleholder, but in a woman who is confident, who is selfless, who is talented, and who is ready to give back. If you are in
pageants all for yourself or to uphold some kind of image then you will not enjoy the duties that come with being a titleholder. It is hard work, but it is all worth it when you truly are in it for the right reasons.
"Bravura" is an artistic word for exceptional; in your opinion, what makes you "bravura"?
I am "bravura" because I am unapologetically myself. Like Dr. Seuss said, "Today you are you, that is truer than true. There is no one alive that is you-er than you." I have chosen to embrace that, and by choosing
to be myself, I have chosen to be exceptional.
Where can fans follow you on social media?
My Facebook Page, Miss Charter Oak 2017 – Danielle Radeke, and my Instagram: @iamjustdandi.
What advice do you have for those who want to take part in pageants?
Just go for it! If you are worried you won't be good enough: you will never know unless you try. That's what I did!
What words of thanks do you have for those who have helped to bring you to where you are today in the Miss Connecticut Class of 2017?
I'd first and foremost like to thank God, without whom I would not have been able to do any of this. I dedicate my time competing and serving all to Him.
To my family: I can't thank you enough for your support through this journey of mine. You have never doubted me or made me feel as though I was capable of anything less than reaching for the stars. Thank you for being my biggest fans.
To all my friends who have supported me: I truly can't put to words the gratitude I have for your confidence in me. You all have truly completed me. Where I lack, you are strong. When I fall, you have picked me up. I would not be the woman I am without you all in my life.
To Quinnipiac University: Thank you for educating me and helping to shape me into a strong, capable woman. Thank you for your support as I chase my dreams. Thank you for being my Connecticut home.
To my Business Manager: You have already helped me so much in this journey. It is a privilege to have you on my team.
And finally, to the Miss Connecticut Class of 2017: You ladies are some of the most confident, empowered, talented, and giving women I've ever met. It is a joy to know you, and a privilege to know that I will get to
continue getting to know you.
What final words do you have for the readers of Bravura Magazine?
I am eternally grateful for your support and your kindness. Thank you. I also encourage you to "do hard things," and "do small things." Do the hard things. Do the things that seem impossible. You may find that you are more capable than you believe.
And finally, do the small things. It is easy to do big things with hopes of great reward. Do the small things with no promise of anything in return. Smile at a stranger. Do the dishes for your mom. Give your sister a hug. Just be present. It is the small things that can make a big impact. Thank you again. I am thrilled to be competing for Miss Connecticut.

To support the Miss Connecticut Organization, please visit this link to learn how you can make a donation. The new Miss Connecticut and Miss Connecticut's Outstanding Teen pageant takes place on June 23rd and 24th! Stay locked on Bravura Magazine as we share with you who is crowned Miss Connecticut 2017 and makes her way to the Miss America stage this September!