The Road to Miss New York – Mackenzie Perpich, Miss Queens
The Miss New York pageant is just over a month away and everyone is excited to see who will be crowned Miss New York 2017, and move forward to represent the state at Miss America this September in Atlantic City! One of the ladies vying for the title of Miss New York is Mackenzie Perpich, the reigning Miss Queens 2017. Continue reading to learn more about Mackenzie, her platform, and what she thinks about Miss New York Camille Sims!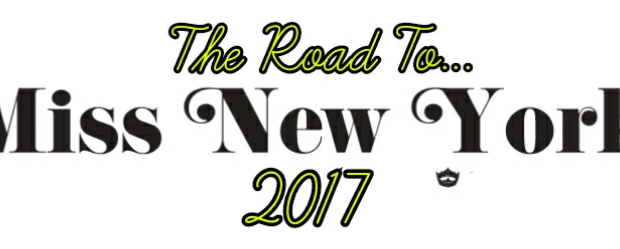 Please share with our readers your title & platform.
Miss Queens 2017 and my platform is Hope, Health, and Healing: Eating Disorder Awareness and Prevention.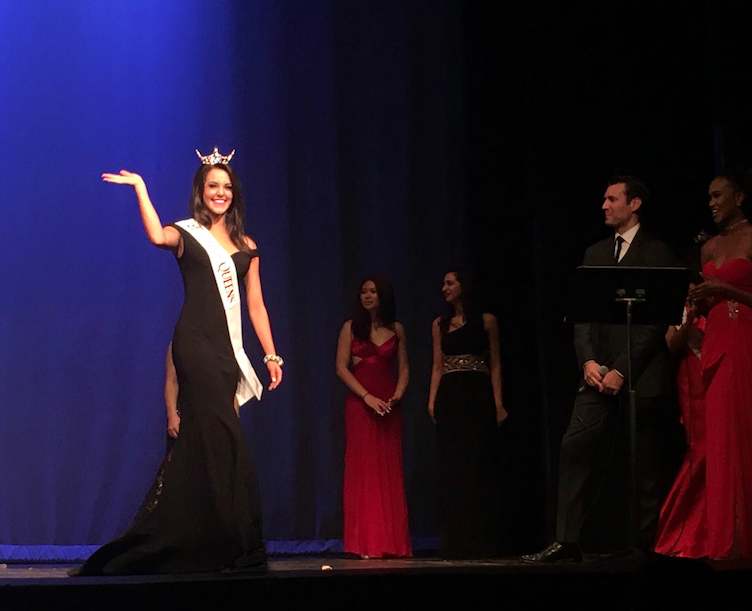 How long have you competed in pageants? How do you think you've personally grown with all your prior pageant experience?
This will be my third time competing in the Miss New York pageant within the Miss America Organization. I cannot describe the growth I have experienced in the last three years; I am a much more rounded individual, I can speak to anyone about anything, and my confidence level has gone from a 2 to a 10! I am also extremely grateful to the Miss America Organization for playing such a huge role in my recovery from an eating disorder.
In regards to your platform, why did you choose to go with this particular one?
Unfortunately, I suffered from anorexia, the most fatal of all eating disorders and mental illnesses, for almost three years. Once I sought help for my recovery, I learned so many things in the process that I wanted to share with others whether it be a person suffering from an eating disorder, or their families, or even those who do not understand mental illnesses as a whole.
How has working alongside your platform made you into a stronger person?
Recovering from an eating disorder is almost like having an inner demon that you just learn to control. It isn't something that just goes away. You have to make the decision to take control of your life, and decide that you want to live a long and healthy lifestyle. It has strengthened me in numerous ways, but most in holding myself accountable for my actions. I have to live by example if I want others to see that recovery is possible.
What have you from your current Miss New York, Camille, which you hope to carry with you if you were to win the title of Miss New York?
Camille just has the ability to make you feel like you are the only person in the room when she is speaking. She is extremely engaging and humble. Those are definitely traits that I would want people to see in me. I love talking to people AND most of the time I am talking too much!
As a title-holder, what is one of the single-most important messages which you think you convey to your followers?
That you can literally achieve any goal you set for yourself. I am a walking product of hard work and dedication. I won Miss Queens, booked the national tour of Annie the musical, and delivered the message of my platform to hundreds of people – all within a month's time! No one ever said goals were easy to achieve, but once you achieve it the work seems like it was all fun.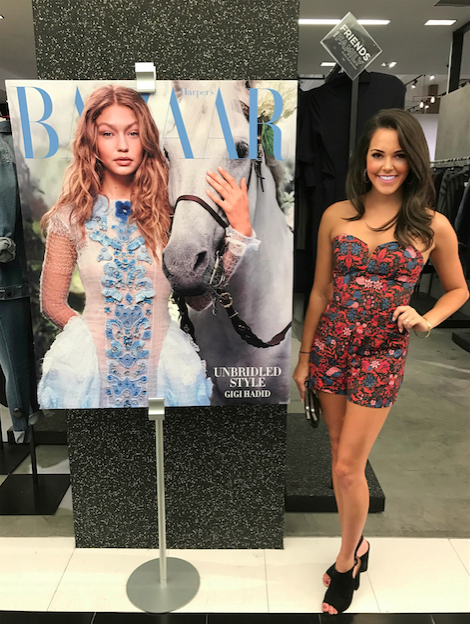 If you were to win the title of Miss New York, what is the one thing which you would strive the hardest to accomplish?
Become Miss America!!! (A girl can dream, right?) I want to stamp out the stigma around eating disorders and continue my lobbying for specific bills in Washington, D.C. I have spent the last two years lobbying to provide greater funding and more coverage by insurance companies to assist those suffering and recovering from eating disorders. We have made incredible strides, but we are not there yet! My audience would be broadened greatly with the title of Miss New York and the more people I reach the sooner we will get there.
Imagine you're competing for Miss America, and your roommate has never visited New York; how would you describe your state to your roommate?
WOW. How much room do I have in this article? 🙂 The people in New York are AMAZING and it is the most magical city in the country! Every time I walk down the street, it is almost as if the energy from everyone transfers into your body and it makes you feel like you can conquer the world. Remember how Jack and Kate felt standing on the front deck in the movie Titantic? That is how New York makes me feel….Literally King, or in my case, Queen of the world. We would hit every museum, coffee shop, and Broadway show in the city. And, lastly, walk the Brooklyn Bridge and look back at Manhattan – it is my absolute favorite view of the city.
If you could place three items in a time capsule, which represent the women of today, what would they be and why?
A Pants Suit – To remind women how far we have come in the world, especially in politics (Hillary Clinton and her pant suits!)
A Piece of Broken Glass – To show that we have already broken through the glass ceiling. Women can do whatever they set their minds to.
A Bag of Coffee – Because no woman (or man) should live without it!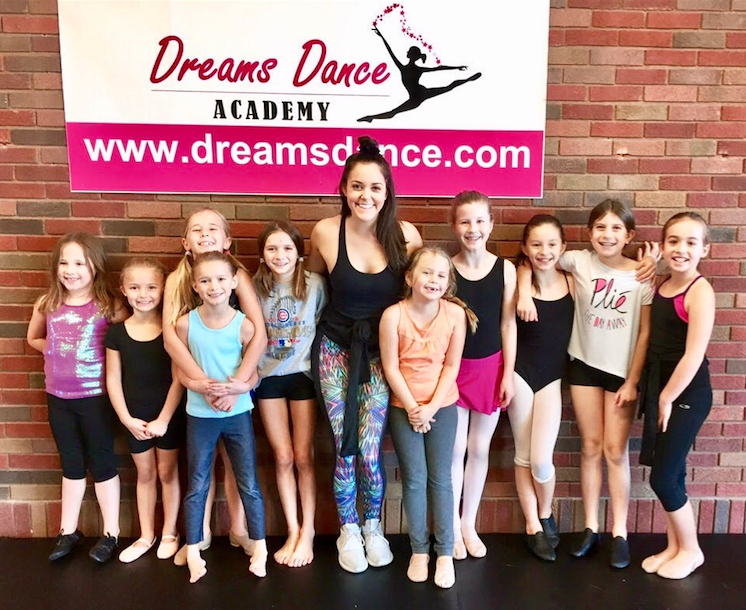 Because of media, many people tend to look at pageant with a very scrutinizing opinion; For you. personally, what have been some of the biggest benefits of being a part of the Miss America Organization. And how would you share the positive nature of pageants with others who may not be familiar?
By leveraging the bandwidth of the Miss America Organization with Hope, Health, and Healing it has allowed me to have a stronger presence than with myself alone. The audience is broader, the exposure is greater – all things that are much harder to come by when you are fighting for something by yourself.
I think it is important to share the networking and people skills one can gain from being involved in a program like the Miss America Organization. I mean, these women become news anchors, lawyers, politicians, doctors, etc. It is almost like being a part of a boot camp that teaches you how to become the best version of yourself and be successful in life!
"Bravura" is an artistic word for exceptional; in your opinion, what makes you "bravura"?
I know where I have been and the lessons I have learned, but more importantly, I know who I am and have an even better sense of where I am going in life. Because of that, I take pride in the fact that I can adapt to any situation and get people to see me for me. Many times at appearances, I do not even wear my crown because I want people to see Mackenzie and my light – not be distracted by my super shiny hat!
Where can fans follow you on social media?
www.instagram.com/mackperp, www.instagram.com/missqueensorg , www.twitter.com/missqueensorg and , www.twitter.com/mackperp.
What advice do you have for those who want to take part in pageants?
Absolutely do it! What do you have to lose? It is only going to make you a stronger, more confident woman and what's wrong with that? Nothing! And everyone could use more friends – I have met several women within this system from all over the country who have become life long friends.
What words of thanks do you have for those who have helped to bring you to where you are today in the Miss New York Class of 2017?
Maybe if I win Miss New York that will be a proper thank you!? As the saying goes, it takes a village and a village I have! The list goes on and on. They know who they are and understand my eternal gratitude.
What final words do you have for the readers of Bravura Magazine?
Have you purchased a Miss Queens 2017 t-shirt to support the organization, or donated to Children's Miracle Network Hospitals? 🙂