The Road to Miss New Jersey's Outstanding Teen – Miss Gateway's Outstanding Teen, Cianna Winkler
We are excited to share with our readers, a new series with you called, "The Road to Miss New Jersey's Outstanding Teen." The next young contestant to be featured in our series is, Miss Gateway's Outstanding Teen, Cianna Winkler!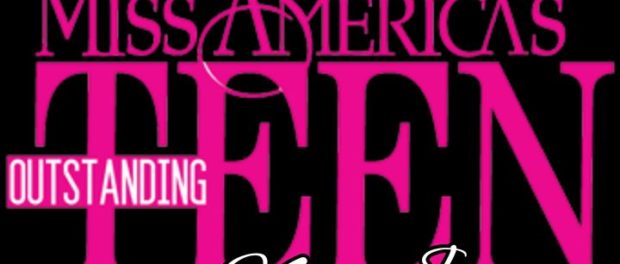 Tell us your name, title, and the platform you're representing.
My name is Cianna Winkler, and I am Miss Gateway's Outstanding Teen; my platform is "Thinking Outside of the Box" – assisting the homeless and others in need.
Why did you choose this platform as you competed in the Outstanding Teen program?
When I was little, I helped run a food drive with my Girl Scout Troop.  The director of the Human Needs Food Pantry said that we were helping people that just needed a little bit of extra help.  Since then, I've worked with the homeless and those in critical need – particularly raising awareness of children and teens that are homeless – not by choice- and the needs they have by organizing and participating in Cardboard City.  This event requires teens and adults participating to live in a cardboard box with only a blanket and the clothes on your back for the weekend relying on the kindness of strangers to survive.  I also am a co-founder of a program to feed those in need financially and medically monthly.  I've recently become involved as a Student Leader in the Leukemia and Lymphoma Society to raise awareness of blood cancers which are one of the leading killers of teens.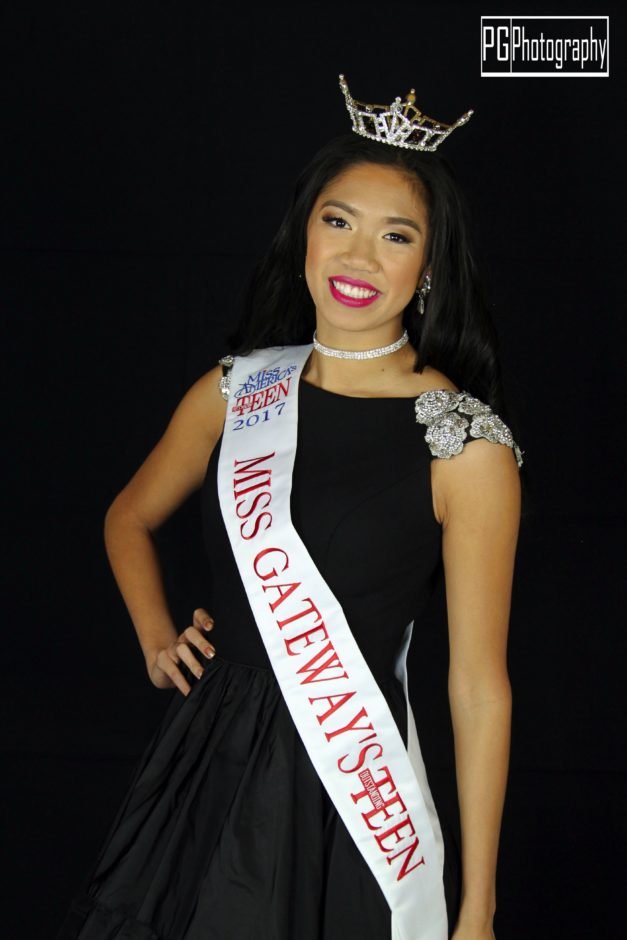 Is this your first pageant, or have you competed in pageants before?
This will be my third pageant as an Outstanding Teen and prior to that I was Miss NJ Junior High and held titles in other pageants.  The Miss America Organization promotes community service as a strong portion of their title holders commitment and I like this.  Representing in Miss America has always been a dream of mine.
What have you learned thus far from our current Miss NJ, Brenna Weick, that can help you be a better Outstanding Teen?
Brenna doesn't give up – I like her tenacity.  She's also very calm and collected and I like that.  She has also fully committed to her role as Miss New Jersey and is a woman I look up to.
If you were to win the title of Miss New Jersey's Outstanding Teen, what is the biggest challenge you think you will face? How do you hope to overcome it?
I already work really hard at balancing all of my commitments and priorities.   I don't like to say no to helping and working with others.   If I am lucky to win, it will mean re-prioritizing and continuing to be flexible with my calendar and work with my parents and director to balance.  Every titleholder may handle things a little differently.  At the same time this is a job I look forward to doing in our state.
If you were to win the title of Miss NJ OT, how do you hope to better educate your generation about your platform and the importance it holds?
In today's world the number of homeless people continues to increase. When I learned that the average age of a homeless person is 9 years old, I was shocked and sad. Teens and others need to understand that children have no choice in their situation.  Working parents have a hard time paying for housing and food. Within a few weeks of an adult losing a job, an entire family may be out on the streets or in a shelter if they are lucky.  They lose their possessions as well  This means no school for children as well. Many vets coming home become homeless because of the lack of a job. But if we all understand and get involved, we can help.
What advice do you have for those who want to compete for a local title?
A local  a great way to get involved in the community.  Remember that the person you are competing against is yourself — it's about being you and doing and being the best you can be for yourself.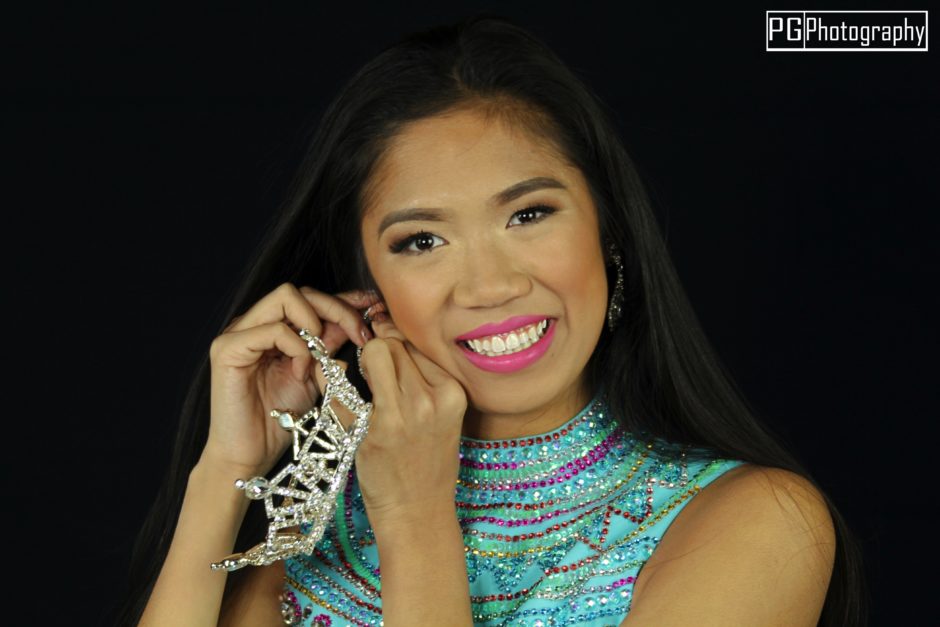 Because of the way media and certain television networks have portrayed the lifestyle of a pageantry, there is a preconceived notion of what a pageant girl is. How do you think that being a part of the Miss America Organization, you're able to break that barrier?
A Miss America title holder is not only a pretty face that promotes a cause — we get involved with it – get our hands dirty doing the community service.  Being involved and participating is what separates a MAO title holder from the stereotype.
Bravura is an artistic word for exceptional. Tell our readers what makes you "bravura."
I really work hard to represent the 4 points of the crown.  I am actively involved in community service as a co-founder of a service organization, a student leader in several others to organize and lead events in support of various initiatives.  In fact, I am just finishing up my 5th Annual Coat Drive to benefit the Human Needs Food Pantry in Montclair.  Over the past 5 years, thousands of coats have been donated generously in my community.  My academics are extremely important to me.  My goal is to be an Occupational and Dance Therapist and I will need to be focused on my schooling to be able to achieve this goal.  Style and success are the remaining 2 points of the crown and I see these as always doing my best to help others, not just myself succeed.  Style is presenting myself clearly and representing others well.
Where can fans follow you on social media?
You can find me as Miss Gateway's OT on Facebook and on Instagram as Thinking_Outside_the_Box_ and also on Instagram as  ci.winkler!
Do you have any final words for the readers of Bravura Magazine?
I hope you have learned a little bit about the MAO and me! Remember to never give up on your goals and ambitions, for the Miss America's Outstanding Teen Organization will definitely aide you in achieving them. There's one main thing I will take from competing in the Miss New Jersey's Outstanding Teen Organization, and that is a learning experience that I will cherish forever, of course with my sisters by my side.

To purchase tickets for the Miss NJ Outstanding Teen pageant, click here! See who gets crowned on January 21, 2017! You can also support the Miss New Jersey Education Foundation with an in-kind donation!
See more images from Cianna's exclusive photoshoot with Bravura Magazine and P.G. Photography!