The Road to Miss America – Miss North Dakota Macy Marie Christianson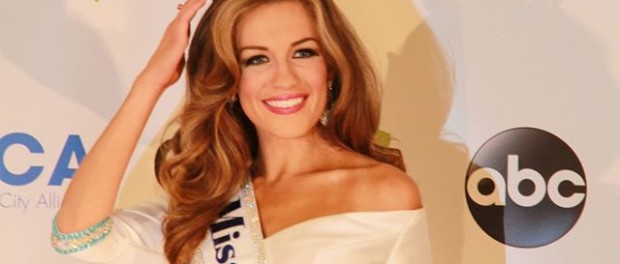 The next contestant to be featured in our series, "The Road to Miss America," is Miss North Dakota, Macy Marie Christianson.
Age: 19
Hometown: Minot, North Dakota
Platform Issue: You Decide the Road Ahead: Don't Drink and Drive
Talent: Contemporary Ballet en Pointe
Education: The University of North Dakota
Scholastic Ambition: Obtain a B.S. in Psychology and a Ph.D. in Marriage and Family Therapy
Scholastic Honors: UND Presidents Roll of Honor, Candidate for the D.J. Robertson Award, Deans list, Member of the Phi Beta Sigma Honor Society
My Inspiration: Mother Theresa inspires me because she displayed kindness to everyone and gave with her whole-heart.
If I am crowned Miss America: I want to utilize the title to set an example for people across the country to make good decisions and represent the Miss America Organization with passion, hard work and humility.
As a student at the University of North Dakota, I've worked on several different committees to reduce high-risk alcohol use. I'm very passionate about the issue of drinking and driving because I've seen how families have been affected. My older brother made the decision to get behind the wheel, which resulted in a Severe Traumatic Brain Injury. This propelled me to reach as many people as possible and strive for the job of Miss North Dakota. Now that I've achieved that goal, I want to utilize the title of Miss America to reach citizens on a national level.