2013 NJ State Inaugural Ball
It has been a historic year for the nation of America, as we re-elected President Barack Obama into the seat of Presidency. With each new election comes high-hopes of what the President will do to unify our country, and create international impact.
And with each new election also comes the Inaugural Balls; the White House hosts their own, along with each of the different States. Looking back at history, the very first inaugural ball was hosted on May 7, 1789 in New York City, in honor of President George Washington. The Galas are a wonderful way for State Delegates and representative to come together, and commemorate the victory of a new President. And they are also hubs for the latest in fashion styles & trends.
We had the honor of attending the NJ State Inaugural Ball, hosted by the New Jersey State Society (NJSS), and it was an amazing experience. The NJSS was, "founded in 1941 for Washington area individuals and organizations with business, social, or political ties to New Jersey. The Society fosters educational, cultural, charitable and social activities and provides a networking link between New Jerseyans and former New Jerseyans in government and the private sector," which is asserted on their website.
The event was held on January 19, 2013, at the Washington Court Hotel, and it was quite the Jersey-esque event! Not only was there Atlantic City-themed gambling, but Jersey Shore cuisine, and Jersey music all night long, courtesy of the B Street Band! Check our our exclusive footage below from the Gala!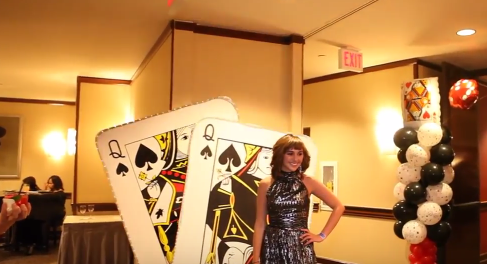 And of course, the fashion during the Gala was incomparable to others! These are just some of our most favorite looks from the evening:

We would like to thank the NJSS for having us at this event; not only was is great to rub shoulders with the political likes of Cory Booker, but we got a taste of some impeccable fashion as well! Don't forget to like the NJSS on Facebook to stay updated with their future events also! Here's looking forward to a new election in 2016, and a new Gala in 2017!!