The Road to Miss New Jersey's Outstanding Teen 2018 – Miss South Shore's Outstanding Teen Isabella Freund
We are so excited to share with you the next contestant to be featured in our series, "The Road to Miss New Jersey's Outstanding Teen 2018." Today we will introduce you to Isabella Freund, who is Miss South Shore's Outstanding Teen. Freund is very familiar to the Miss America Organization, as she began at a young age, in the "Little Princes Program." Continue reading to learn more about Isabella Freund, and her journey to the crown! Not to forget, what she has also learned from the reigning NJOT, Augostina Mallous!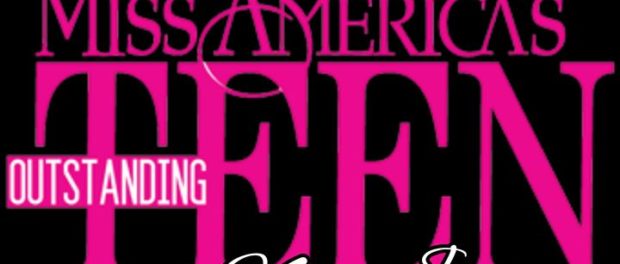 For those who may not be familiar with you, tell our readers a bit about yourself and your background within the pageant world.
I became involved with pageants and the Miss America Organization when I was eight years old in the "Little Princess Program". I was my piano teacher's very first student, so I didn't have a recital or show to perform in. My mom decided to put me in a pageant so I could have something to work for in piano. From the very first pageant I competed in, I fell in love! I loved wearing sparkly dresses, performing on a stage, and creating lifelong friendships.
The four points of the Miss America crown represent: service, scholarship, style, and success. Which one is the most important to you and why?
I think that all of the points are incredibly important! If I had to choose one point, I would have to say service. Community Service has been in my life for as long as I can remember. I love the feeling of giving to those who need our help and support. It gives me pride and joy whenever I am helping the community. You learn so much each time you volunteer, and I feel that is so important.
During Augostina Mallous's reign, what is one characteristic you've seen her bring forth as Miss New Jersey's Outstanding Teen, and which do you hope to emulate if you were to win the title?
A characteristic that I have seem Augostina Malllous bring forth is that the is the same sweet, intelligent, and determined person on and off the stage. I love that she is so true to herself. I would love to emulate that characteristic if I were to win Miss New Jersey's Outstanding Teen.
What have you learned from our current Miss New Jersey, Kaitlyn Schoeffel, that can help you be a better outstanding teen?
I have learned from Kaitlyn Schoeffel, our Miss New Jersey, her determination. She is so hardworking and determined, and she did incredible at Miss America!

Please share with our readers your platform and why you've chosen to advocate for it.
My platform is called Make-A-Wish; Kids for Wish Kids. With my platform, I want to educate the community about the Make-A-Wish foundation by using my personal experience and the Kids for Wish Kids program. I chose my platform because of my personal experience with the Make-A-Wish foundation. My younger brother, Antonio, has a congenital heart condition, and has had three open heart surgeries before the age of two. He loves football, so his wish was to meet the New York Giants, his favorite team. After seeing the joy and hope he had that day, I realized that I want to be involved with this foundation forever! Since then, I have raised just about $10,000 for Make-A-Wish.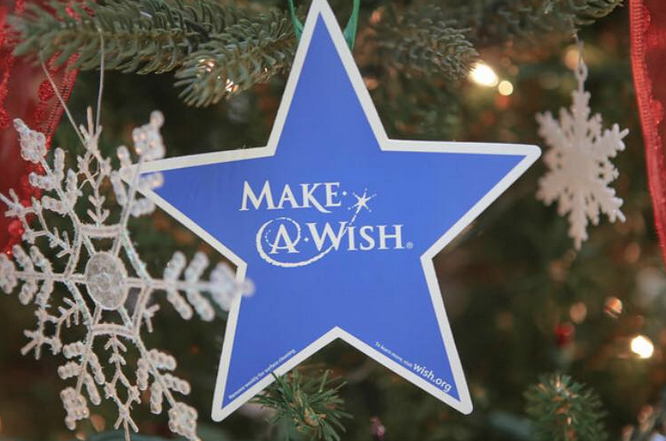 If you were to win the title of Miss New Jersey's Outstanding Teen, how do you hope to better educate your generation about your platform and the importance it holds?
I will educate about the importance about my platform, Make-A-Wish; Kids for Wish Kids, by explaining that a wish isn't just a nice thing to do. There is a study called the "Wish Impact Study of 2011", and it shows proven facts about how a wish impacts the child, family, and volunteers. I can use these facts to show others that wishes help the child's mental health and physical health.
Tell us about your talent and the decisions you made in proceeding with this talent.
For my talent, I will be playing a Disney song on the piano. I chose this song because I feel confident and strong while performing it. In my opinion, if you feel confident in your talent, you will do your absolute best.
Having been in pageants and after winning a local title, what advice do you have for those who want to start competing in the MAO system?
Some advice that I would give to girls who want to start competing in the Miss America Organization is that you just have to be confident in yourself. You have to believe that you can do it, and trust your abilities. I would most definitely help them with whatever they need, and I will support and cheer them on with everything.
Because of the way media and certain television networks have portrayed the lifestyle of pageantry, there is a preconceived notion of what a pageant girl is like. How do you think that being a part of the Miss America Organization you are able to break that barrier?
Being a part of the Miss America Organization has taught me so much! It has taught me the importance of speaking skills and confidence while promoting a noteworthy platform. It has created a strong sense of community through volunteerism and service. This is why I absolutely love being involved with MAO and MAOT.
Regardless of who wins the title of Miss New Jersey's Outstanding Teen, what is one goal which you have for them, which you hope they will accomplish during their reign?
I hope that our next Miss New Jersey's Outstanding Teen stays true to herself. I would like to see her also promote her personal platform and the national platform; Children's Miracle Network. She should represent the state my representing the four points of the crown as well.
Bravura is an artistic word for exceptional. Tell our readers what make you "bravura."
What makes me "bravura" or exceptional is my platform. Many children who have had a wish granted by the Make-A-Wish foundation have also been a CMN child. My personal platform and the national platform can go hand in hand.
Where can fans follow you on social media?
Fans can follow me on Instagram, and add me on Facebook at Isabella Freund or Miss South Shore's Outstanding Teen 2018- Isabella Freund.
Do you have any final words for the readers of Bravura Magazine?
I'm so excited to have this incredible opportunity to go to Miss New Jersey's Outstanding Teen! I have been dreaming of being on that stage and competing for this amazing title. I can't wait to meet the other incredibly talented girls, and create a new friendships and sisterhoods.