The Road to Miss America 2018 – Miss Washington Nicole Renard
The next state title-holder to be featured as part of our series, The Road to Miss America 2018, is the current Miss Washington, Nicole Renard. Continue reading to learn more about Nicole and her journey towards the crown.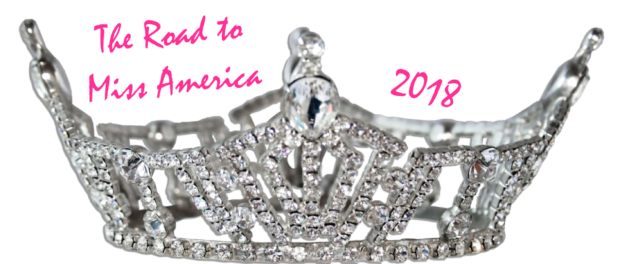 Share with our readers a bit about your platform and why you chose to represent/advocate for this organization.
My platform is called You are Enough: Developing a Positive Body Image.
My platform is about developing a positive body image in people, especially girls by affirming in them that they are enough. 81% of 10 year old girls are afraid of being fat and when a girl doesn't feel good about herself, she's not reaching her full potential. I help them learn that their value doesn't come from their appearance or what they achieve but in the fact that they were created with purpose.
I chose my platform because I suffered from a negative body image. Growing up I was bullied at school and dance and my self esteem hit an all time low. I didn't have confidence because I believed no matter what I did, I wasn't enough. I've experienced tremendous freedom from this crippling lifestyle and know that going through these trials is the reason I can help other people struggling with the same thing. In fact, I feel called to give hope to girls (and people) dealing with body image issues because I know what it feels like to feel worthless and there were so many times I wish I could hear someone say, "You are enough". I'm thankful that I'm able to use my darkest seasons to help me relate to people and make their situation a little brighter.

What has been one of your biggest takeaways since being part of the Miss America Organization?
Competing in in Miss America Organization has taught me that I don't need a crown to make a difference. The ideals and morals Miss America promotes are ones I can embody whether or not I have a crown on my head because it's a lifestyle and something I can choose to be every day. Being Miss Washington and potentially Miss America is an extreme honor and blessing, but it doesn't define me. I've learned not to find my identity or joy in any title because they are temporary and go away after a year. My value is rooted in something much greater and deeper and doesn't change with any success or failure I experience in life. Miss America has taught me to dream big with no limitations and for that I am grateful because I've achieved things I only dreamed of as a kid.

What is one thing you are looking most forward to during Miss America week?
I am really excited to be on the Miss America Stage. When I was a teen contestant I was able to be on the Miss America stage in Las Vegas so I can't wait to put my feet on the one in Atlantic City. I'm also really looking forward to everyone I'm going to meet that week! The people are the best part of this organization!
What words of thanks would you like to share with those who have helped you along the way to becoming crowned for your State?
I want everyone back home to know how truly grateful I am for your love, encouragement and support not only this year, but for the last 6 years of my life. Each and every one of you has a special place in my heart and plays a unique role in this journey. I would definitely not be where I am today without you and I take a piece of each of you with me on this exciting endeavor.
Please share with us your social media outlets so that people can follow you on your journey to Miss America.
You can follow me on Instagram, Twitter, Facebook and Snapchat @MissAmericaWA and subscribe to my YouTube Channel: Nicole Renard where I post weekly inspirational videos sharing moments and stories from my experience as Miss Washington.
Instagram: https://www.instagram.com/missamericawa/
Twitter: https://twitter.com/missamericawa
Facebook: https://www.facebook.com/MissAmericaWA/
YouTube: https://www.youtube.com/channel/UCPuI6BuxfLHN5si8lFroQPQ
Blog: https://dostuffblog.wordpress.com