The Road to Miss New Jersey – Disha Dass, Miss Northern Highlands
The Miss New Jersey pageant may still be a few weeks away, however, the excitement is slowly building up. Just recently, Disha Dass, who is the first Miss Northern Highlands stopped by!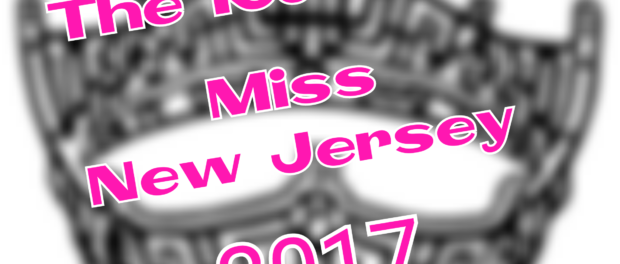 Please share with our readers your title & platform.
Hi everyone! I am your reigning Miss Northern Highlands, Disha Dass. I am a strong advocate for LGBTQ equality, and my platform is titled "Love Will Win: Beyond Marriage Equality."
How long have you competed in pageants? How do you think you've personally grown with all your prior pageant experience?
This is only my second year competing in pageants, and my first time competing at Miss New Jersey. In this short amount of time I have seen tremendous growth in myself, particularly with regard to my confidence. At the beginning of my pageant career, I was barely able to run through my talent during rehearsals without experiencing near-debilitating stage fright. Since then, I have become much more comfortable performing for an audience, and I see this confidence infusing my everyday life.
In regards to your platform, why did you choose to go with this particular one?
For almost 10 years, I have been leading education initiatives to reduce negative perceptions of the LGBTQ community because I believe that understanding individuals' differences makes it much harder to discriminate against one another. Once everyone is able to recognize the oppression LGBTQ individuals face, we can work together to create a more inclusive society. When it came time to pick a platform for my road to Miss New Jersey, I knew that combining my existing passion with a crown and sash would result in a very powerful message.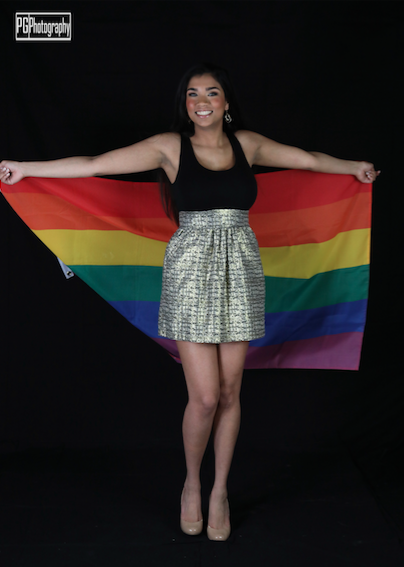 How has working alongside your platform made you into a stronger person?
While it is heartening to know that society is moving towards acceptance, being an out bisexual woman can still be difficult – and even dangerous – at times. A big part of advocacy is sharing one's story, and sharing my story requires me to look past my fear and find the courage I need to do my job. This courage gives me the strength to continue to fight for LGBTQ equality.
What have you learned from your current Miss New Jersey, Brenna Weick, which you hope to carry with you if you were to win the title of Miss NJ?
Whenever I am faced with a difficult situation, I find myself asking, "What would Miss New Jersey do?" Brenna has taught me that being Miss New Jersey is so much more than smiling and taking pictures; Miss New Jersey is an innovator, a change-maker, and a warrior. I would be honored to follow her example and represent the passion that all of this year's delegates bring to their service.
As a title-holder, what is one of the single-most important messages, which you think you convey to your followers?
I always do my best to convey authenticity to everyone I meet. My hope is that people see my confidence and contentment with who I am and realize there is no "right way" to exist. I want to shape a society where everyone is proud of who they are and unashamed to live their authentic lives.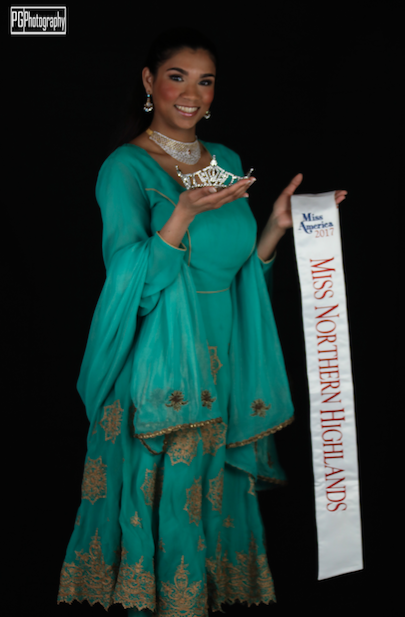 If you were to win the title of Miss New Jersey, what is the one thing which you would strive the hardest to accomplish?
As Miss New Jersey, I would work towards creating a more inclusive environment and enhancing the Miss America Organization's reputation for being forward-thinking and empowering of all women. Therefore, I would strive to expand eligibility requirements to include transgender women who wish to compete. Miss America is intelligent, poised, and service-minded, and none of these traits are determined by biology. Besides, some transgender women work those heels better than I do!
Imagine you're competing for Miss America, and your roommate has never  visited New Jersey; how would you describe your state to your roommate?
I would tell my roommate that New Jersey is the best! One of my favorite facts about my home state is that Alice Paul, who led the movement to pass the 19th Amendment that legalizes women's suffrage, was born in New Jersey. I hope to follow in the footsteps of the strong Jersey girls before me to make the world a more just and equitable place for all people.
If you could place three items in a time capsule, which represent the women of today, what would they be and why?
I would include a diamond because today's women are strong, a book because more women than ever are receiving an education (although we still have work to do here), and a globe because very soon women will be running the world!
Because of media, many people tend to look at pageant with a very scrutinizing option; For you. personally, what have been some of the biggest benefits of being a part of the Miss America Organization. And how would you share the positive nature of pageants with others who may not be familiar?
Being a part of the Miss America Organization has pushed me to be the best version of myself. It has encouraged me to live a more active, healthy lifestyle and embrace my femininity in a world where women are viewed as inferior. Most importantly, MAO has given me a deep appreciation of people who have very different beliefs from my own. I have found that "reaching across the aisle" has allowed me to incorporate more diverse perspectives for meaningful, lasting change.
"Bravura" is an artistic word for exceptional; in your opinion, what makes you "bravura"?
I am bravura because of my drive to help others. I am currently a Master's candidate at Rutgers University's Graduate School of Education with a focus on College Student Affairs. I chose this field because I believe in the learning and developmental opportunities that colleges provide outside of the classroom. My undergraduate experience shaped me into the bravura woman I am today and I am working to make sure that future generations of young people have that same opportunity.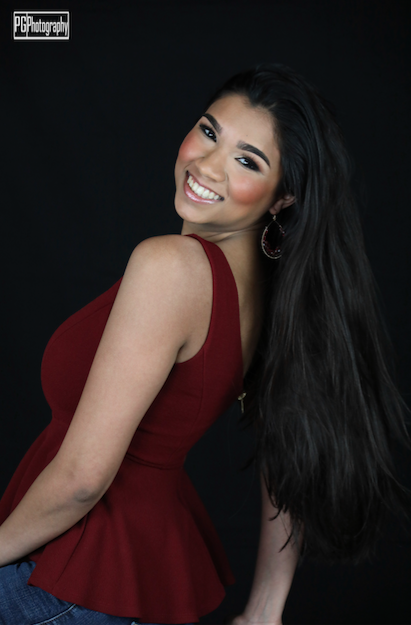 Where can fans follow you on social media?
I am proud to be the first Miss Northern Highlands! You can follow my Road to Miss New Jersey on Facebook at Miss Northern Lakes & Miss Northern Highlands and Instagram at @NorthernSchProg.
Facebook: https://www.facebook.com/NorthernSchProg/
Instagram: https://www.instagram.com/northernschprog/.
What advice do you have for those who want to take part in pageants?
Just do it! I never thought I would enjoy competing in pageants, but I find that it adds so much depth and dimension to my life and my worldview. Pageants expose me to so many people with different perspectives that I often find myself questioning and refining my own stance on current issues. Plus, the friendships I have made will truly last a lifetime.
What words of thanks do you have for those who have helped to bring you to where you are today in the Miss New Jersey Class of 2017?
I could write an entire dissertation's worth of thank yous, but I will limit myself to thanking all the amazing women I have met through the Miss New Jersey system for making me feel welcomed and ready to change the world, my parents, friends, and family for their constant and unwavering support, and my lovely Northern Scholarship Program family for giving me this incredible opportunity to represent North Jersey.
What final words do you have for the readers of Bravura Magazine?
My year as Miss Northern Highlands is one I will always cherish. This transformative experience is hard to describe, but it is one I would recommend to anyone. Although I now have the opportunity to be a titleholder, I've found that the growth and development I have experienced did not come from winning, but from enjoying the journey.