The Road to Miss Utah 2017 – Maria Elizabeth Jo Stephens, Miss Legacy
The next contestant to be featured in our series, "The Road to Miss Utah 2017" is Maria Elizabeth Jo Stephens, the reigning Miss Legacy. Continue reading to learn more about her journey to the crown, what she's learned from the current Miss Utah, and so much more.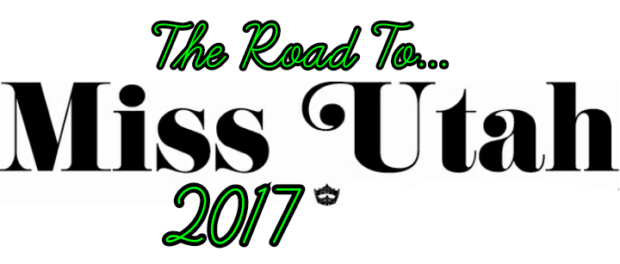 Please share with our readers your title & platform.
My name is Maria Elizabeth Jo Stephens, Miss Legacy 2017. My platform is entitled "Next Generation Warriors: Empowering our Youth."
How long have you competed in pageants? How do you think you've personally grown with all your prior pageant experience?
I started competing in pageants in July of 2016. In the short time that I have been involved with the Miss America Organization,my confidence and social skills have grown exceedingly. I used to get extremely nervous in social situations. By meeting other contestants, sponsors, and directors I have gotten a lot more comfortable with starting and holding a conversation.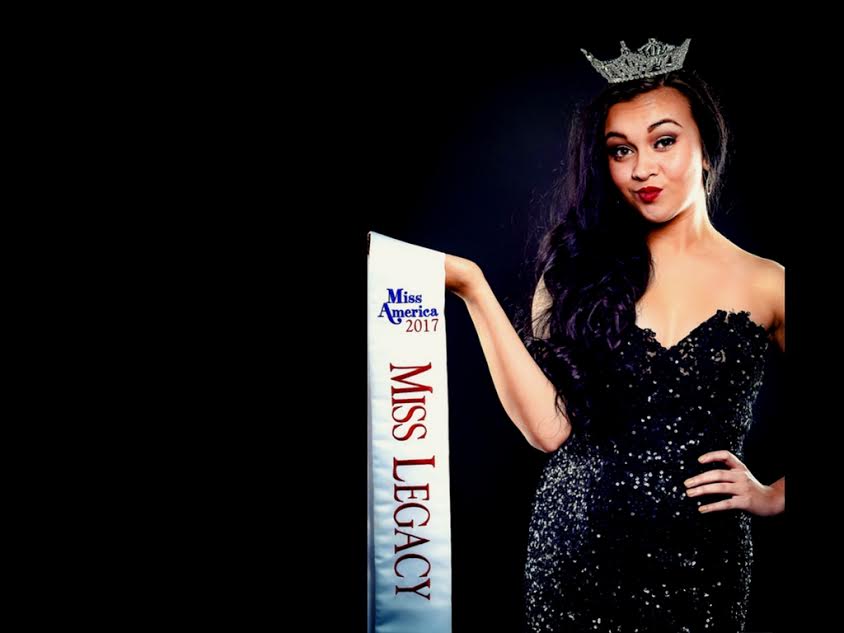 In regards to your platform, why did you choose to go with this particular one? I had the opportunity to go to a K-12 charter school. My school put a huge emphasis on leadership and service opportunities. We were required to take classes that helped us to develop certain leadership skills. In addition to this, there was always a service project going on around school. We would even take days off from all of our classes, to go out and do service projects. Due to this I gained a huge love for the people around me, no matter who they were. I was able to leave my high school knowing that I had made a difference. I want every teen to have this opportunity.
How has working alongside your platform made you into a stronger person?
As you serve and lead others, you gain a huge sense of reality. You are constantly being humbled by the situations that are happening around you that others have to face. Knowing how lucky we all are and that we can make a difference, makes us stronger citizens.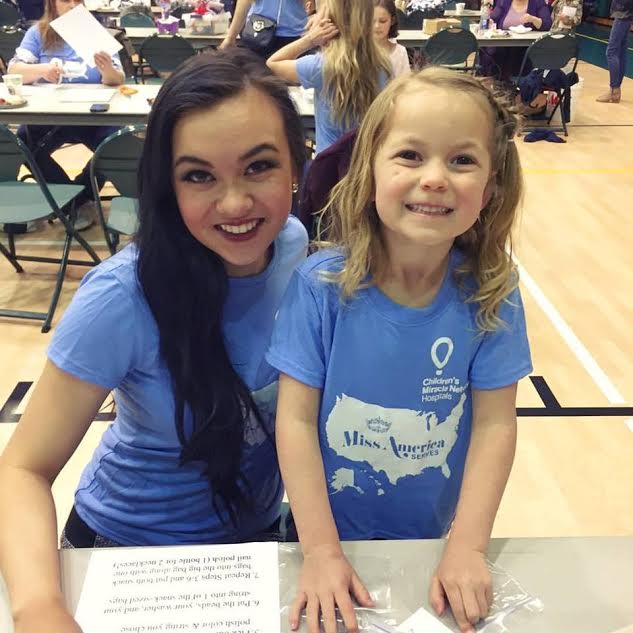 What have you learned from your current Miss Utah, Lauren Wilson, which you hope to carry with you if you were to win the title of Miss Utah?
Persistence. Lauren Wilson competed at Miss Utah three times before capturing the title of Miss Utah. There are a lot of people who would have quit at that point, and tried something new. This persistence has been evident through out her reign, and that is something I hope I can take with me if I were to win.
As a title-holder, what is one of the single-most important messages, which you think you convey to your followers?
Always be 100% unforgivingly you. No one can be you, better than you can. You shouldn't have to apologize for who you are. Every person has their own unique personality and experiences that shape them into who they are.
If you were to win the title of Miss Utah, what is the one thing which you would strive the hardest to accomplish?
There are many opportunities for youth in Utah to get involved with their community; more than I even realized before becoming Miss Legacy. I want to get awareness out for all of these wonderful organizations, as well as put together my own program. That way every youth has a way to learn valuable life skills.
Imagine you're competing for Miss America, and your roommate has never visited Utah; how would you describe your state to your roommate?
Utah is the place to be for anything outdoors. We are surrounded by the most incredible mountains, and there are more hiking trails than I can count. Utah has the 3rd highest number of national parks, after California and Alaska. In the winter, Utah is known for its incredible ski trails. The adventures you can have in Utah is endless.
If you could place three items in a time capsule, which represent the women of today, what would they be and why?
A picture of a lotus flower, a chisel, and a dumb bell. The lotus flower grows out of the mud, yet symbolizes purity. To me, the lotus flower has always represented something that has overcome the darkness or trials in their life to become the unique individual they are. A chisel to represent carving your own path, and going where no one has gone before. A dumb bell to represent strength and perseverance. Women today are constantly overcoming what society throws at them, carving their own paths, and showing that they are strong, resilient individuals.
Because of media, many people tend to look at pageant with a very scrutinizing opinion; For you, personally, what have been some of the biggest benefits of being a part of the Miss America Organization. And how would you share the positive nature of pageants with others who may not be familiar?
Pageants are an excellent way to get noticed by your community, in all the right ways. As a titleholder, businesses, schools, community leaders, and residents are more willing to help you with any service projects you might have. The title gives you a sense of credibility. Additionally, pageants have helped me to obtain the higher education that I have always wanted. The Miss America Organization has consistently been the largest scholarship provider in the nation.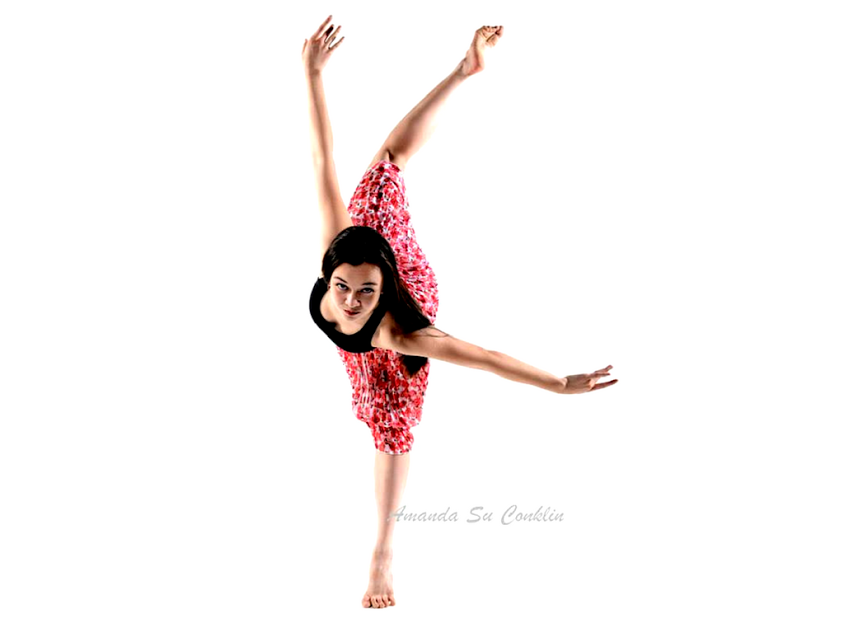 "Bravura" is an artistic word for exceptional; in your opinion, what makes you "bravura"?
I am extremely competitive, even with myself. I will not stop until I am the best that I can be; whether that be through scholastic, physical fitness, or expanding my hobbies. Luckily, we always have room for improvement, so I won't get bored anytime soon.
Where can fans follow you on social media?
I am constantly on Instagram! It's actually a little bit of a problem I have. Fans can follow my personal Instagram account, the Miss Legacy Organization account, and my platform account. I also am on Twitter (personal) and for my title.
What advice do you have for those who want to take part in pageants?
Take all advice with caution. Yes, listen to any thing your directors, coaches, or judges may tell you. But also know when changing something about your performance, is changing who you are. You don't want to change yourself to get a title, because throughout your reign you will have to pretend to be someone you're not. If someone doesn't like you or what you do, that is just one person's opinion.
What words of thanks do you have for those who have helped to bring you to where you are today in the Miss Utah Class of 2017?
I have to of course thank my family for their constant love and support.Without them, none of this would be possible. I have to thank my current pageant director, Jessica Whalen, who is always there to help me and answer my questions. Even when she is in an airport, she will still skype with me. Thank you to my good friend Dexonna Talbot, Miss Spanish Fork 2017. If it wasn't for you, I wouldn't have gotten into pageants in the first place. Huge shout out to my adorable Little Miss Legacy, Allie Jane, she is my favorite person to do service projects with. Lastly, thank you to my best friends Michelle and Rosa. They are constantly attending events, helping me organize projects, being my personal paparazzi, and relieving any stress that I get in the process.
What final words do you have for the readers of Bravura Magazine?
Constantly push the boundaries of what is possible. Life would be pointless if you always did what was acceptable and expected. Only when you fail, can you really step up and become something better.