The Road to Miss Connecticut – Trenee McGee, Miss Windham County
Trenee McGee is the next contestant to be featured as part of our series, "The Road to Miss Connecticut." Continue reading to learn more about Trenee and her journey to the crown!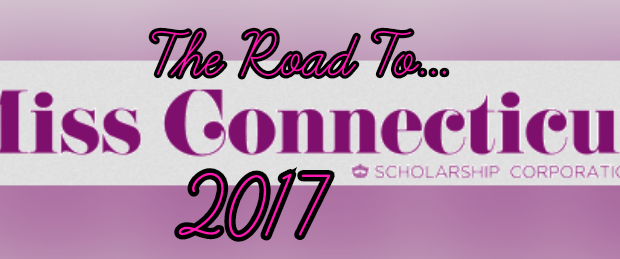 Please share with our readers your title & platform.
My name is Trenee' McGee and I am Miss Windham County 2017. My personal platform is Be The F.I.R.S.T.- Promoting Higher Education for First Generation College Students.
How long have you competed in pageants? How do you think you've personally grown with all your prior pageant experience?
I started competing in pageants last year within the Miss CT Scholarship Organization, so I am still relatively new to pageants. I have grown tremendously from competing in pageants. I always thought stereo-typically about pageants and never believed that I had what it took to compete in a pageant because I thought I didn't meet the "requirements" of being a pageant queen. I now know that that isn't true and my confidence has grown as I have embraced my uniqueness even the more.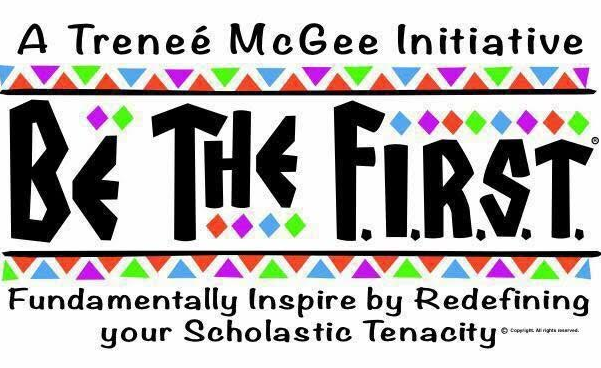 In regards to your platform, why did you choose to go with this particular one?
Education and the power of education has always been a passion of mine. When I was younger, going to college was wasn't an option for me, I knew that I would one day be a part of a positive change on a college campus. When I realized that my experiences and goals for college didn't match those of my peers, I had to do something about it. Many of my friends and family members are first generation college students. When my closest friends left college, statically society referred to them as "college dropouts" but I call them college "push outs" because they didn't receive the assistance needed to go to college, stay in college and graduate. I knew I had to be the vocal point and ally for them.
How has working alongside your platform made you into a stronger person?
Each and every day I am fighting for the right of education for First generation college students and all students. Whether here in the United States or fighting for young women abroad; my platform has put a greater demand on me to fulfill my purpose in life. My strength for being an advocate for education is based upon the love and compassion I have to see scholars succeed.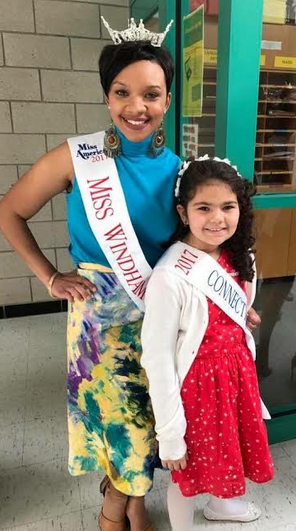 What have you learned from your current Miss Connecticut, which you hope to carry with you if you were to win the title of Miss Connecticut?
Participating in pageantry can be intimidating, especially if you're learning new aspects about yourself while competing for Miss CT. What I love about Miss Connecticut 2016, Alyssa Taglia, is that she's been an open book with us who are competing to be her successors. She's made sure to provide us with everything we need to be successful whether it's a boost of confidence needed to feel our best or encouragement to maintain a sisterhood. These are qualities I will continue to exude. As Miss Connecticut, I believe in the importance of women empowerment and sisterhood. Thanks to Alyssa for leading the way, I can continue to express the value of friendship through the diversity of our lives and what we have to share with one another.
As a title-holder, what is one of the single-most important message, which you think you convey to your followers?
Representation means so much to me. I remember being a young girl who worked professionally as an actress on set and needing to be understood culturally by those around me who were creating my looks. So, to me being a part of the classic role model organization, Miss America, I see it as extremely important for young ladies to know that they can also be Miss Connecticut and Miss America. No matter their cultures, shapes & sizes, disabilities, living situations. How would someone ever believe they can be what it is they dream of, if the don't see someone like them doing it? Representation is essential.
If you were to win the title of Miss Connecticut, what is the one thing which you would strive the hardest to accomplish?
Every time I walk into any space, particularly an academic space; I believe in that very moment, it is my responsibility to impart hope, success and empowerment into all students lives. I will strive with everything in me to fill every classroom in Connecticut with optimism and determination that "college equals academic knowledge".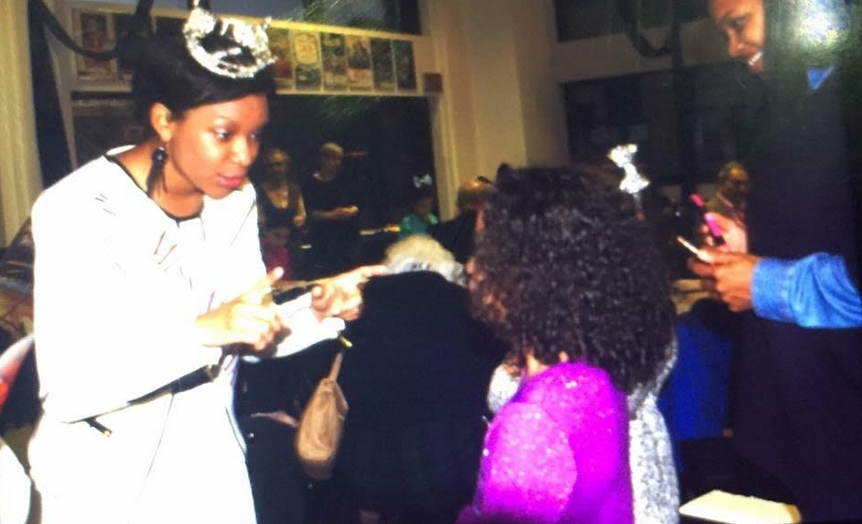 Imagine you're competing for Miss America, and your roommate has never visited Connecticut; how would you describe your state to your roommate?
Big things come in littler packages, so don't let the size of Connecticut fool you! Although we are one of the smallest states in America, we have some of the most beautiful scenic landscape expanding from Northern CT across to Southern CT.
There are rustic colonial areas of Connecticut where you will see farmland and agricultural life. There's also a more Modern, metropolitan area of Connecticut where you feel like you're in a city as well as the boardwalks and beaches.
If you could place three items in a time capsule, which represent the women of today, what would they be and why?
I would place a Hillary Clinton campaign poster, "I Am Malala: The Girl who stood up for Education and Was Shot by The Taliban" and an image of Harriet Tubman attached to a confirmation article of her securing the next spot on the $20 bill. Every single woman I listed is a monumental pinnacle that represents the continually fighting for education, equal rights, freedom and prosperity. We are leaders, powerhouses, educators and soon to be Presidents; I truly believe that they are a reflection of not only women but society. We are society.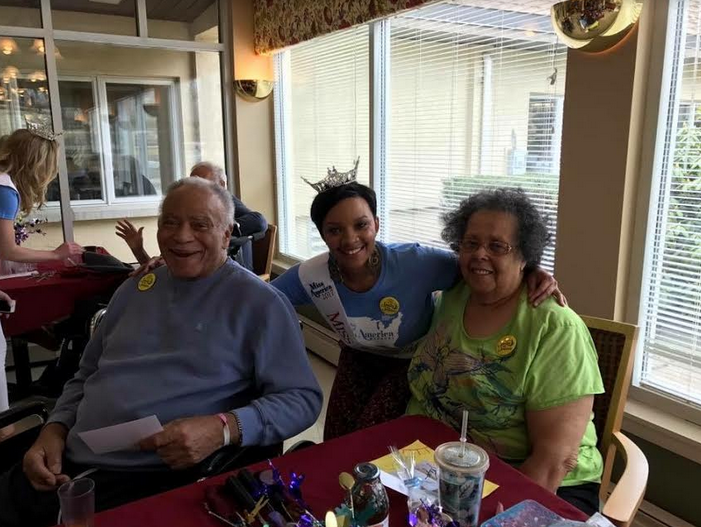 Because of media, many people tend to look at pageant with a very scrutinizing option; For you. personally, what have been some of the biggest benefits of being a part of the Miss America Organization. And how would you share the positive nature of pageants with others who may not be familiar?
I was once an individual who thought that pageants were vain and contrived. The media depicts pageant girls as un-intelligent, very thin, extremely fake and self- centered. I DENOUNCE all of these things engraved in us by society. The incredible, selfless work that every woman around the country puts into implementing positive changes in their community is indescribable. Being a part of MAO opened my eyes to that, "It's not about the sash and crown. It's what you do with it." –Acacia Courtney, Miss Connecticut 2014. I stand by this quote each and every day. I make sure every day to put my best efforts forward even if it demands a sacrifice of my daily schedule to inspire those around me who believe pageants are not positive.
"Bravura" is an artistic word for exceptional; in your opinion, what makes you "bravura"
I am a young woman of faith. My faith keeps me humble, grounded, at peace and in great strength. What makes me exceptional is even through life's challenging times, I find a way to spread love and encouragement to those around me. My faith encourages me to encourage others, even when I'm not feeling my absolute best. In doing so, I become strong!
Where can fans follow you on social media?
https://www.facebook.com/trenee.mcgee
https://www.facebook.com/Miss-Windham- County-2017- 104258450114626/
Instagram: trenee.mcgee
What advice do you have for those who want to take part in pageants?
DO IT! Give it a try! Even if you're someone like me who doesn't consider yourself "a pageant girl" or "pageant type". You are the one who will come in and change the game. Bring the uniqueness and passion of who you are to inspire others.
What words of thanks do you have for those who have helped to bring you to where you are today in the Miss Connecticut Class of 2017?
I am so blessed to be surrounded by my village. To each and every person who has donated, prayed for me, positively spoke into my life, shared my facebook posts, as well as the schools, State Department of Children and Families, Churches and other Community Organizations who invited me to speak; THANK YOU! Because of all of you, I have surpassed limits and expanded beyond personal capacities; reaching new heights. A special shout out to my family and sister, Taliyah who believed that I could use pageantry to make positive impact!
What final words do you have for the readers of Bravura Magazine?
Bravura, you have given myself and sister queens such an incredible opportunity. Thank you for getting to know us; I always say those who ask questions are interested in you, this was awesome!