The Road to Miss Connecticut – Erika Farrell, Miss Forestville
Erika Farrell is the next contestant to be featured as part of our series, "The Road to Miss Connecticut." Continue reading to learn more about Erika and her journey to the crown.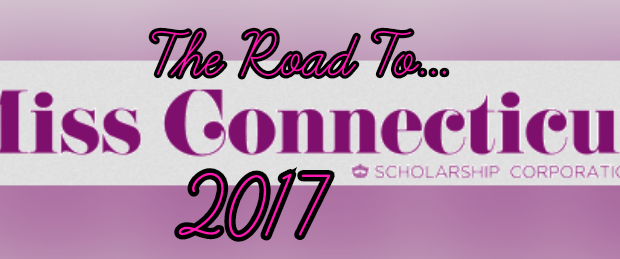 Please share with our readers your title & platform.
Hi everyone! I am Erika Farrell and I am the current Miss Forestville. My personal platform is "Turn Your Pain into Power: Encouraging Those with Chronic Illnesses to Follow their Dreams."
How long have you competed in pageants? How do you think you've personally grown with all your prior pageant experience?
I have been involved with the Miss America Organization since 2009, receiving first runner up in my first ever outstanding preteen pageant. Shortly after that I became a Miss Connecticut Diamond, which was the former princess program. As I got older, I competed and held titles within the Miss America's Outstanding Teen Organization, which eventually led me to where I am today. Growing up in an organization that is all about empowering young women, volunteerism, and scholarship, has allowed me to express myself in all aspects of my life and become a well-rounded individual.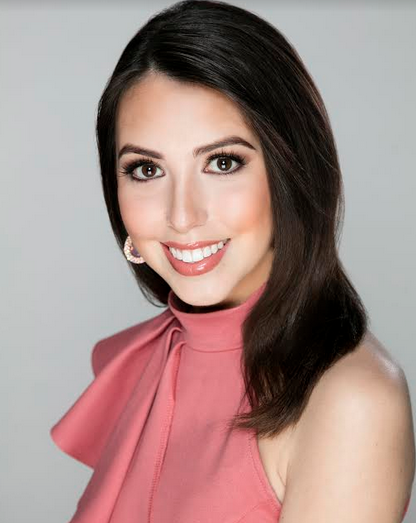 In regards to your platform, why did you choose to go with this particular one?
In March of 2014, I was diagnosed with Crohn's Disease, Primary Sclerosing Cholangitis, and Autoimmune Hepatitis. I have realized how hard it is to remain hopeful and continue to have a somewhat normal life while frequently being hospitalized and feeling sick almost every day. Although there is a constant battle between my body and myself, I have never lost sight of my dreams and I hope to inspire people to do the same.
How has working alongside your platform made you into a stronger person?
The name of my platform "Turn Your Pain into Power" is my reason for continuing to fight every day. Some days are harder than others, and on my hardest of days I have considered giving up everything. Then I think of my platform, and I think of the people who have told me I inspire them because of all I continue to do with my unpredictable health. There is no way that I can preach to others that they can still follow their dreams while being chronically ill, if I am not living out the same philosophy.
What have you learned from your current Miss Connecticut, which you hope to carry with you if you were to win the title of Miss Connecticut?
Alyssa has taught me to trust the timing of your life. Having competed for Miss Connecticut's Outstanding Teen and Miss Connecticut many times but not walking away with the title, she still never gave up on that dream. After taking a year off from competing, she came back and knew in her heart it was finally her time to hold the title of Miss Connecticut. I believe that shined through in every phase of competition. No matter what happens in my life, including the upcoming Miss Connecticut Pageant, I trust that it is all part of a bigger picture that will one day come together and make perfect sense.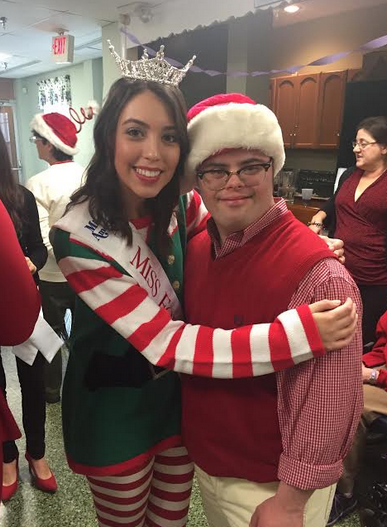 As a title-holder, what is one of the single-most important message, which you think you convey to your followers?
One of my absolute favorite quotes is "no one is you and that is your super power." Of the 7 billion people on this planet, no one is exactly the same. It is so important to be yourself and not try to fit any mold. We can use our differences and abilities to let our inner selves shine through. Share your story with others; it is what makes you, you!
If you were to win the title of Miss Connecticut, what is the one thing which you would strive the hardest to accomplish?
Miss Connecticut has not taken home the crown of Miss America since 1933 and I think it's about time we did!
Imagine you're competing for Miss America, and your roommate has never visited Connecticut; how would you describe your state to your roommate?
Being in the heart of New England, Connecticut experiences all four seasons beautifully. Although we are a small state, we are mighty! The people of Connecticut have come together for great tragedy and loss when we are all feeling numb. However, that same close-knit community can celebrate victories big and small and feel pride in our state. I love calling Connecticut home.
If you could place three items in a time capsule, which represent the women of today, what would they be and why?
The first item would be a mirror. If a young woman years from now were to hold that mirror, she would be looking back at her unique and true self. The women of today are proud of who they are and how they represent their gender, race, religion, and culture. The second item would be a ladder to represent how far women have come in society, but still how far left we have to go. The final item would be a dumbbell to represent the strength of today's women. We are strong in knowing how to stand up for ourselves and defend what we believe in.
Because of media, many people tend to look at pageant with a very scrutinizing opinion; For you. personally, what have been some of the biggest benefits of being a part of the Miss America Organization. And how would you share the positive nature of pageants with others who may not be familiar?
The Miss America Scholarship Organization is the leading provider of scholarships for young women across the country. Alone, that statement will completely change the mind of anyone who is misinformed about the MAO. The positive effects I have received from competing in pageants weigh heavily on my everyday life. I have made the best of friendships and stayed connected through the bonds of the Miss Connecticut Class sisterhood. I have gained immense confidence in myself, recalling that when I was younger I would not even ride the school bus because people would look at me when I got on. I have learned how to market myself as well as the organization. Most importantly, I have been able to connect with people of all different backgrounds by volunteering throughout the state at various events.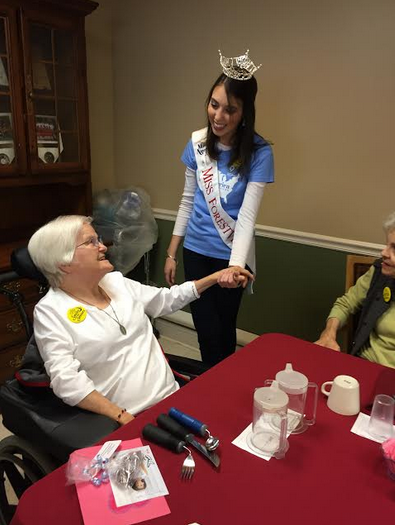 "Bravura" is an artistic word for exceptional; in your opinion, what makes you "bravura"
At my high school graduation, the superintendent read his speech and mentioned a list of qualities that are needed in life. He used each quality to describe a handful of students in the graduating class. He told our class that everyone needed the perseverance of Erika Farrell. I am "bravura" because I have persevered through all the challenges life has thrown my way.
Where can fans follow you on social media?
"Like" my page on Facebook to stay up to date as I give back to the community of Bristol and Forestville, and prepare to compete for Miss Connecticut in June.
What advice do you have for those who want to take part in pageants?
Absolutely get involved! It was the best choice I ever made eight years ago. Be confident in your abilities even when it is your first pageant. You are more than capable of walking away with a crown that night, especially if you hold your head high and believe in yourself.
What words of thanks do you have for those who have helped to bring you to where you are today in the Miss Connecticut Class of 2017?
If I had to list every single person who has touched my life in some way and helped me get to where I am today, I could write a novel. There are strangers that have given me that extra boost of good luck by saying, "Go get 'em!" before I walk onstage. Then there are family and friends who have been alongside me every step of the journey. No matter the help, nothing goes unnoticed. I appreciate each person as much as the next who has helped me realize my dreams but most importantly allowed me to continue to chase them.
What final words do you have for the readers of Bravura Magazine?
Thank you all so much for taking the time to get to know me. I hope I have inspired at least one reader to never give up on your dream. Whether you are in high school or near retirement, strive to achieve your vision regardless of the obstacles that may stand in your way. You can and you will.
Xo, Erika.