The Road to Miss Connecticut – Stephanie Brady, Miss Storrs
The next contestant to be featured as part of our series, "The Road to Miss Connecticut," is Stephanie Brady, Miss Storrs. Continue reading to learn more about Stephanie and her journey to the crown!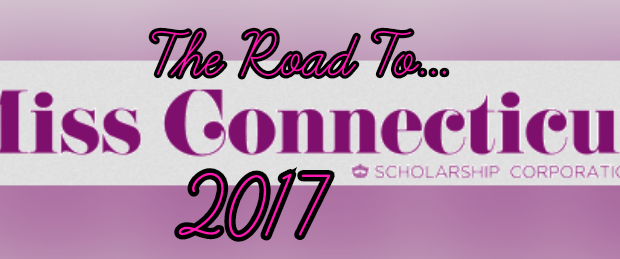 Please share with our readers your title & platform.
My name is Stephanie Brady and I am Miss Storrs 2017. Through my personal platform, Generations Connect, I hope to encourage positive relationships between seniors and youth within the community.
How long have you competed in pageants? How do you think you've personally grown with all your prior pageant experience?
I have competed in several different pageant-like scholarship programs since my senior year of high school. Participating in these programs has given me the opportunity to grow and develop in many areas that extend into all facets of my life. I've developed the ability to analyze situations critically and form opinions about the world around me. Additionally, I've learned how to articulate my opinions clearly during interviews, public speaking engagements and in everyday conversation. Equally important, I've learned to listen to the opinions of others with an open mind. These skills have fostered an increased sense of confidence.
In regards to your platform, why did you choose to go with this particular one?
I began working in an assisted living facility at the age of 14 and have continued to work with seniors in different medical and non-medical settings in the years since. I've had the opportunity to get to know many of these seniors on a personal level. I've come to realize that not only do we share many common values and interests, but also they have infinite wisdom that they are happy to impart. In an age where it is increasingly difficult to find positive role models, the often-forgotten seniors in our community can fill this void. By providing the right resources and programs through my platform, I hope to encourage positive, mutually beneficial relationships that transcend age gaps.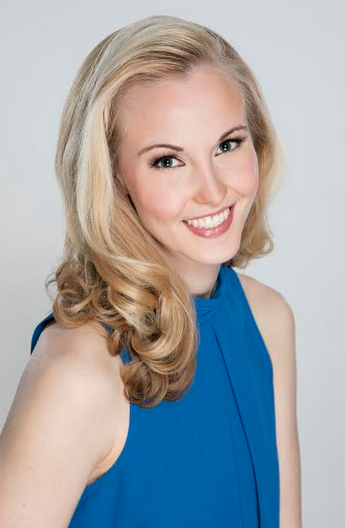 How has working alongside your platform made you into a stronger person?
Working alongside seniors has allowed me to develop patience and to become more open-minded. I've also learned to not take for granted the skills and abilities that many of them can no longer do independently. Finally, and most notably, I've learned to live in the moment and to not always be in such a rush.
What have you learned from your current Miss Connecticut, which you hope to carry with you if you were to win the title of Miss Connecticut?
Alyssa exudes grace, confidence and kindness and has a unique ability to put everyone in a room at ease. To say that the woman who is chosen as Miss Connecticut 2017 has huge shoes to fill is an understatement. If I am fortunate enough to be chosen to take on this role, I hope to continue to act as an incredible role-model, not just for young girls, but for people of all ages, something which Alyssa does so well. Additionally, through her platform, Smiles for Seniors, Alyssa has created warm and lasting relationships with many seniors in the community. I hope to continue to develop these positive relationships through my platform.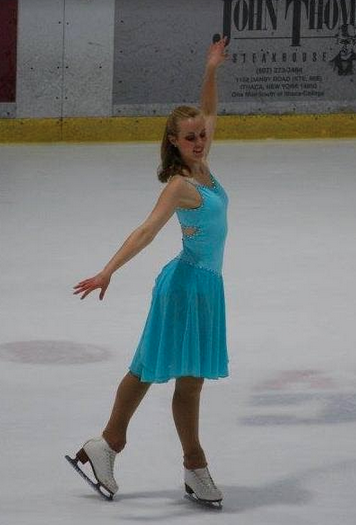 As a title-holder, what is one of the single-most important messages, which you think you convey to your followers?
My biggest piece of advice is a quote from Taylor Swift that really resonates with me: "You're lucky enough to be different, never change". One of the most valuable things about the Miss American organization is that it promotes and celebrates diversity amongst its titleholders. Always be proud of who you are, your background and beliefs, and of course, the quirks that make you unique.
If you were to win the title of Miss Connecticut, what is the one thing which you would strive the hardest to accomplish?
Besides promoting my personal platform, I hope to use my pharmacy school education to help combat the opioid epidemic. This is one of the scariest issues facing people of all ages in our community and I would like to use the skills I've developed over the last few years to increase awareness and provide resources to anyone affected by the scourge of this affliction.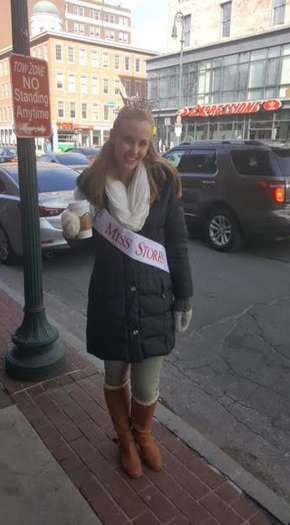 Imagine you're competing for Miss America, and your roommate has never visited Connecticut; how would you describe your state to your roommate?
"Though she be but little, she is fierce!"
As the third smallest state in the nation, Connecticut makes up for its size through its beauty and diversity. The Nutmeg State boasts a fierce exhibition of all four seasons, a fierce passion for UConn basketball and a fierce appreciation for the natural splendor the state has to offer.
If you could place three items in a time capsule, which represent the women of today, what would they be and why?
A capsule that appropriately represents the diverse women of today would include a tray of cupcakes, a set of scrubs and a briefcase. The cupcakes represent a stay at home mom; the scrubs represent a nurse, a traditionally female-dominated profession; and the briefcase, a high-level business executive. Women should be encouraged to live happy and successful lives, regardless of their priorities, without fear of being judged for the path they pursue.
Because of media, many people tend to look at pageant with a very scrutinizing option; For you. personally, what have been some of the biggest benefits of being a part of the Miss America Organization. And how would you share the positive nature of pageants with others who may not be familiar?
The benefits of participating in the Miss America Organization are countless. As a pharmacy student, I spend a lot of my time studying "left brain" subjects – math and science; very black and white material. My involvement in the Miss America Organization has allowed me to develop my "right brain"– creativity and communication skills, for example, that translate into my everyday life. Following graduation from school, I hope to go on to complete a geriatric-specialized residency. This application process involves a series of interviews. Although intimidating, I am confident that I will shine because of the skills I have developed. Finally, the Miss America Organization has allowed me to meet many beautiful, intelligent and accomplished women with whom I've developed life-long friendships.
"Bravura" is an artistic word for exceptional; in your opinion, what makes you "bravura"?
Someone who is truly "exceptional" exhibits the following characteristics, but has enough humility to realize that they always have room for growth and improvement:
Engaged
Xenial
Confident
Encouraging
Poised
Truthful
Inspiring
Optimistic
Non-judgmental
Adaptable
Loving
Where can fans follow you on social media?
Facebook link!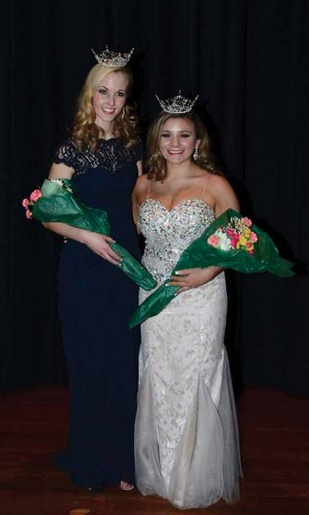 What advice do you have for those who want to take part in pageants?
Believe in yourself, don't be afraid to ask for help and have fun with it! The true winner at the end of a pageant is not necessarily the woman with a crown on her head, but the ones who grew from and embraced the experience.
What words of thanks do you have for those who have helped to bring you to where you are today in the Miss Connecticut Class of 2017?
I'm eternally grateful for everyone who has supported me! I believe that my preparation for Miss Connecticut began years ago. From my family, I learned the importance of staying informed about the world around me and using this information to establish opinions. Equally important, I was encouraged to clearly articulate these opinions, while still being respectful and open-minded to the ideas of others. Through competitive figure skating, I learned the importance of living a healthy life style and goal setting as well as self-confidence. Finally, I was always taught the importance of being appreciative and giving back to your community. I am so thankful to each and every person that has helped to shape and prepare me for this experience.
What final words do you have for the readers of Bravura Magazine?
Thank you for taking the time to read! I am honored to have the opportunity to represent Storrs, a town that has become home to me over the last five years. Please follow me on my journey to Miss Connecticut and during the remainder of my year of service to the Storrs community.