The Road to Miss Michigan – Kara Terry, Miss Saginaw County
Kara Terry is the next contestant to be featured as part of our series, The Road to Miss Michigan. Continue reading to learn more about Kara and her journey to the crown!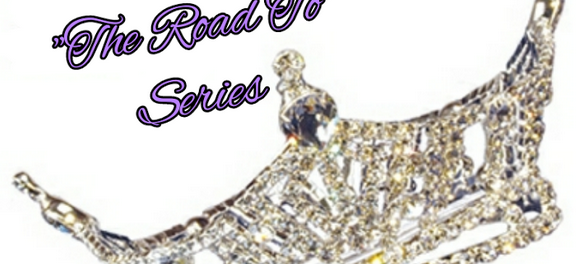 Please share with our readers your title & platform.
My name is Kara Terry and I am Miss Saginaw County 2017. My platform is titled "Food is Fuel" which educates the general and athletic populations about healthy eating.  As a future Registered Dietitian, I strive to inform those around me that eating healthy does not have to break the bank. So far, in my past three years at Saginaw Valley State University I have seen such impact on healthier eating. I created SVSU Sports Nutrition with a Registered Sports Dietitian. This program included myself, alongside a few other kinesiology students, who partnered up with SVSU Varsity Athletics to educate our student athletes on the importance of balanced nutrition. Various topics included: Food labeling, grocery store tours, weekly meal recipes, skinfold measurements, hydration status, supplementation, pre/post meal ideas, and travel snacking guides. We presented at team talks with athletes and coaches, produced and maintained a bulletin board outside the weight room, and even hosted a cooking challenge! The cooking challenge was akey part at growing our social media outlet, by having the athletes posts their food creations to our SV Sports Nutrition Twitter page. As a Resident Assistant at SVSU, I had opportunities to create programs that engaged my residents with nutrition knowledge. Grocery Bingo with a Twist, The Price is Right, and Potlucks were just a few of my monthly programs that I hosted to spread nutrition knowledge among the general population. Furthermore, in August of2016, I launched a color coding system for the food labels in SVSU's cafeteria that aimed to educate individuals on their food choices while in the food line-this endeavor helped combine my passion for both the athletic and general populations.
How long have you competed in pageants? How do you think you've personally grown with all your prior pageant experience?
I just started competing in the Miss America Organization in July of 2015! I never won a title in my first year competing. However in my second year, I have the honor of representing Saginaw County- an area that has had a tremendous impact on my life over the past four years. I've learned the value of perseverance, after being a runner up seven times I almost gave up on pageants entirely, Miss Saginaw County was the last pageant I was ever going tosign up for, and it ended up being "my time".
In regards to your platform, why did you choose to go with this particular one?
I am kind of a unique case, I actually had my platform before I started  competing. As a kinesiology student at SVSU I was already working with faculty and athletics at educating my peers on the importance of pre/post workout meals, hydration, and how to read food labels. As I continued further into my education, SVSU added a Registered Dietitian to their kinesiology department which helped expand my platform into the SVSU community even more.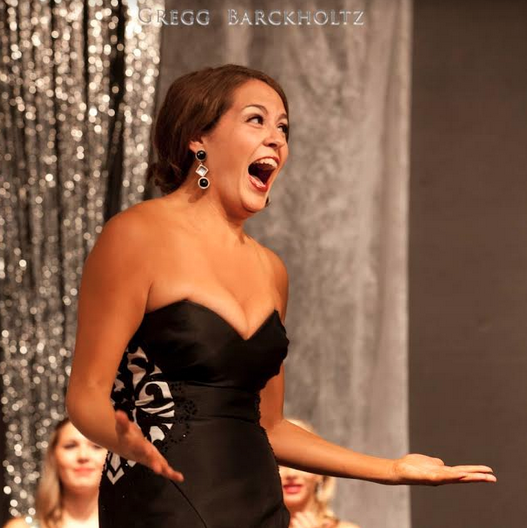 How has working alongside your platform made you into a stronger person?
Working alongside my platform has made me stronger professionally. I've learned to work collaboratively with many departments to bring as much education to the public as possible. My platform has tied my passion from the classroom back to the community and with that I feel that my experiences from my platform set me apart in the professional world.
What have you learned from your current Miss Michigan, which you hope to carry with you if you were to win the title of Miss Michigan?
Be completely true to yourself. Arianna made headlines at Miss America for her style choices and I absolutely loved the fact that she walked to the beat of her own drum.
As a title-holder, what is one of the single-most important messages, which you think you convey to your followers?
That if you want something and you're willing to work for it, it can ultimately be yours.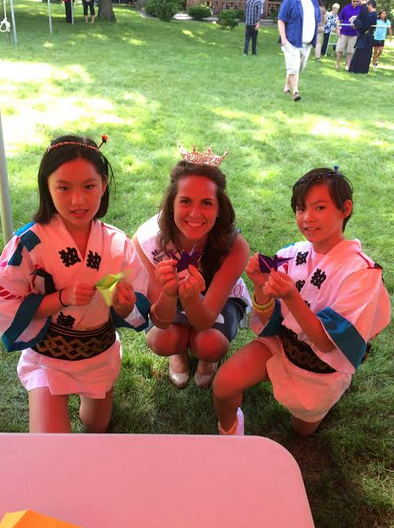 If you were to win the title of Miss Michigan, what is the one thing which you would strive the hardest to accomplish?
Empower the public to make changes to their nutritional habits. Making  America healthier one plate at a time.
Imagine you're competing for Miss America, and your roommate has never visited Michigan; how would you describe your state to your room mate?
That Michigan is a little bit of everything! We have nature like you have never seen before, sports fans that root tirelessly for their teams, music festivals that will have your ears ringing, and cars, cars are kind of big thing here- from Back to the Bricks in Flint to the Woodward Cruise in Metro Detroit you're always in for a ride when you come to visit!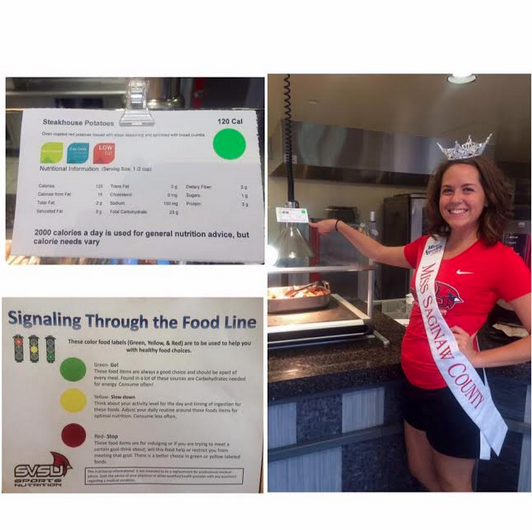 If you could place three items in a time capsule, which represent the women of today, what would they be and why?
Leggings- a fashion essential in since 2010
Diploma-more woman are seeking to further their education
A Lighter- women are continuing to blaze a trail of innovation  and independence
Because of media, many people tend to look at pageant with a very scrutinizing opinion; For you. personally, what have been some of the biggest benefits of being a part of the Miss America Organization. And how would you share the positive nature of pageants with others who may not be familiar?
The biggest benefit of being a part of the Miss America Organization has been friendship. I met one of best friends through the Miss America Organization—I know it sounds crazy, how can a competitor be your best friend, but I found someone to have on this journey with me. We work out together, shop together, and always speak our minds no matter what, this is the kind of friendship is the one that lasts beyond your pageant years. So if I could share just one positive impact this pageant world has had on me, this would be it, I encourage women to get involved in MAO because its more about the journey than it is ending outcome and you never know who you will meet!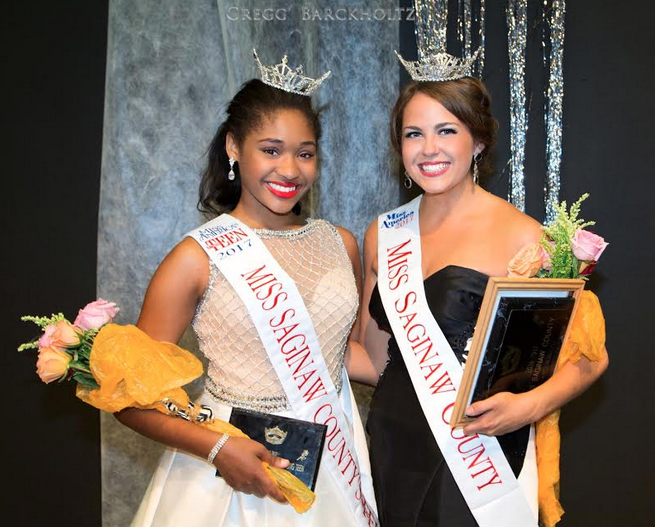 "Bravura" is an artistic word for exceptional; in your opinion, what makes you "bravura"?
My determination makes me exceptional. I am the type of person that will put 100% into everything I'm involved with and I think that makes me standout among those willing to settle for less.
Where can fans follow you on social media?
https://www.facebook.com/Miss-Saginaw-County-Scholarship-Program-160362690729703/?ref=bookmarks
What advice do you have for those who want to take part in pageants?
Nobody can be you but you. Stay true to yourself.
What words of thanks do you have for those who have helped to bring you to where you are today in the Miss Michigan Class of 2017?
Words cannot describe the amount of gratitude I have for so many individuals who have gotten me thus far, each individual has a special place in my heart.
What final words do you have for the readers of Bravura Magazine?
Thank you for taking the time to inquire our thoughts! I love sharing my experiences from the Miss America Organization.