The Road to Miss Connecticut – Alyssa Anderson, Miss Wolcott
As part of our series, "The Road to Miss Connecticut," we share with you the next contestant, Alyssa Anderson, who is the current Miss Wolcott. Continue reading to learn more about her platform, journey to the crown, and her thoughts on the current Miss Connecticut!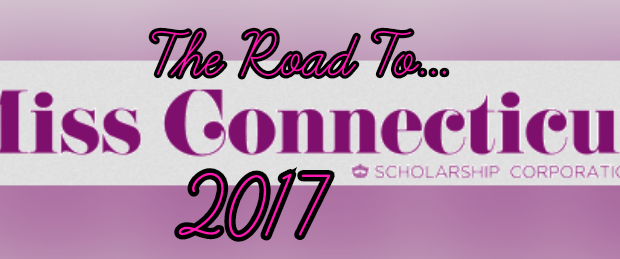 Please share with our readers your title & platform.
I am Miss Wolcott 2017, Alyssa Anderson and I will be vying for the title of Miss Connecticut in June! My platform is Ben Was Here: Raising Awareness for Pediatric Asthma.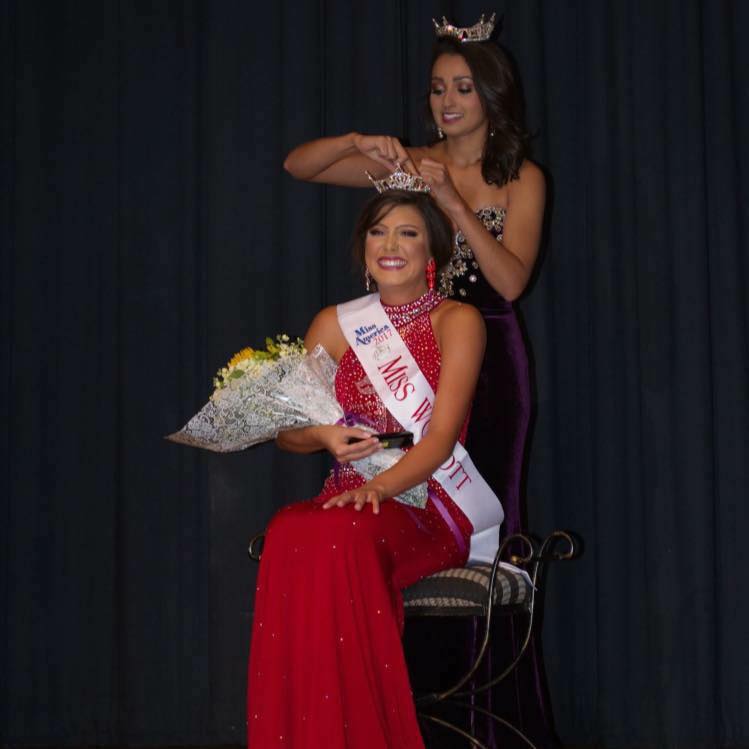 How long have you competed in pageants? How do you think you've personally grown with all your prior pageant experience?
I have been competing in pageants for as long as I can remember, however, I have been competing in the Miss America Organization for the last 8 years! It's funny because I've watched myself come "full circle." I went from a shy and reserved girl who was terrified to speak in front of a crowd to a confident young woman who enjoys using my voice to express my opinions and promote my platform.
In regards to your platform, why did you choose to go with this particular one?
It was really a no brainer for me… At the age of 5, as an avid dancer and active young girl, I was diagnosed with Asthma. I was concerned if I would ever be able to dance again or be able to "keep up" with the other kids my age. Over the years, I have learned to recognize my triggers and to control my Asthma. What made me choose "Ben Was Here" was listening to his heart-wrenching story of a seven-year-old boy named Benjamin Buckley, who tragically lost his life due to a severe Asthma attack. His family has created an organization called "Ben Was Here" to leave behind his legacy and raise awareness for Asthma.
How has working alongside your platform made you into a stronger person?
While working with Ben Was Here, the Buckley family, Children's Miracle Network Hospitals and many other organizations I have obtained knowledge on Asthma, I have learned triggers and action plans and I have been able to educate our youth about Asthma. Being able to connect with our future leaders is something that is extremely important to me. I believe that if we pave a positive path for our youth, their future will be very bright!
What have you learned from your current Miss Connecticut, which you hope to carry with you if you were to win the title of Miss Connecticut?
It just so happens that the current Miss Connecticut is also my lifelong best friend. It has been incredible to watch her journey from a 13-year-old girl competing for Miss Connecticut's Outstanding Teen to a 23-year-old woman competing for Miss America. I am so proud of all that Alyssa has accomplished whether it be while wearing her crown or not. Alyssa has always been a kind-hearted and compassionate person and that really shines through! I have learned the importance of being authentic and selfless from Alyssa as she brought those qualities to life as Miss Connecticut. I know that I will have large shoes to fill, but I would like to carry her authenticity, genuineness and determination with me as the next Miss Connecticut.
As a title-holder, what is one of the single-most important message, which you think you convey to your followers?
I have always been a firm believer in the power of positive thinking. A quote that I refer back to often is, "Hold the vision. Trust the process." The job of Miss Connecticut takes a person who is dedicated, selfless and service driven. I try to emulate these qualities in my day-to-day life and to my followers.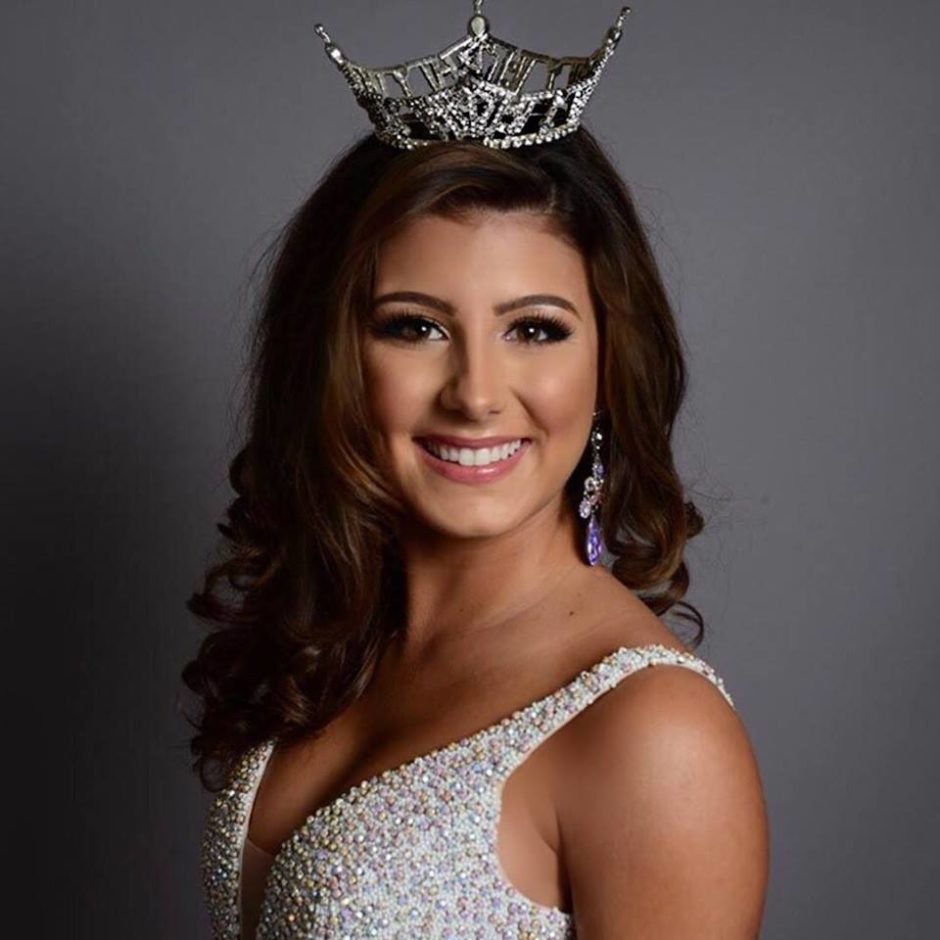 If you were to win the title of Miss Connecticut, what is the one thing which you would strive the hardest to accomplish?
I am hoping, as Miss Connecticut, to spread awareness for pediatric Asthma while jointly working with Children's Miracle Network Hospitals and Connecticut Children's Medical Center. I hope to reach every corner of our state and interact with citizens, young and old alike. Promoting the Miss America Organization to potential contestants, sponsors and volunteers is also essential to our organization's growth and progression.
Imagine you're competing for Miss America, and your roommate has never visited Connecticut; how would you describe your state to your roommate?
Connecticut may be the third smallest state in size but our accomplishments are quite sizeable! We have several colleges and universities that are nationally recognized for their academic and athletic achievements and awards. We are also nationally recognized for our food, pizza in particular. It is said that New Haven, CT has the best pizza in the world!
If you could place three items in a time capsule, which represent the women of today, what would they be and why?
The first item I would place into a time capsule would be a diploma. Women today are well-educated and able to go into whatever profession they decide to.
Secondly, I would place a pay stub in the time capsule to signify how far women have come in the gender wage gap but also to encourage whoever opens the time capsule to keep fighting for women's rights and equality.
The third and final item I would place in the time capsule would be a pair of stilettos. As Marilyn Monroe said, "Give a girl the right pair of shoes and she can conquer the world."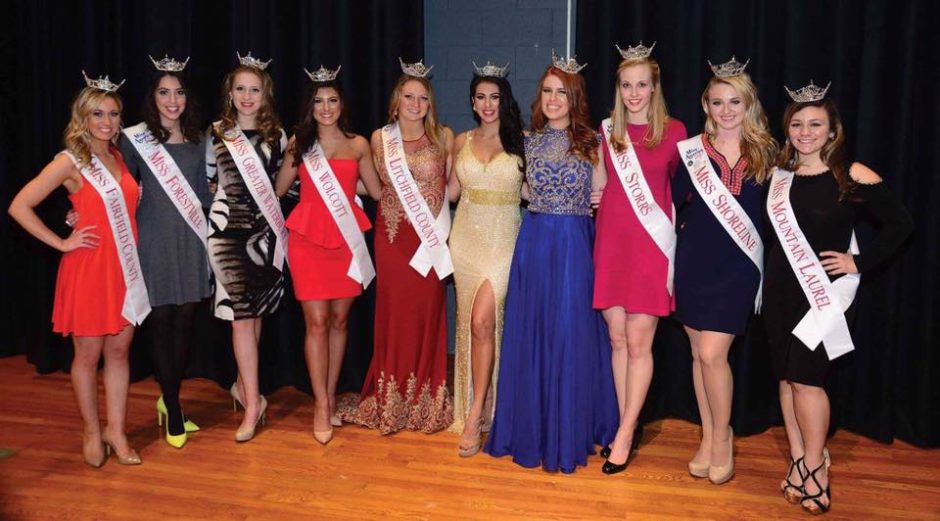 Because of media, many people tend to look at pageant with a very scrutinizing opinion; For you, personally, what have been some of the biggest benefits of being a part of the Miss America Organization. And how would you share the positive nature of pageants with others who may not be familiar?
People who view pageantry and the Miss America Organization in a negative light are those who are not familiar with the benefits of being a participant in it. By participating in the Miss America Organization I have earned over $5,000 in scholarship dollars towards my education. I have gained life skills such as confidence and public speaking skills that will remain with me far beyond my pageant career. I have also learned the importance of service and giving back to your community. I would share the positive nature of pageantry with others by telling them the opportunities pageantry can bring to them.
"Bravura" is an artistic word for exceptional; in your opinion, what makes you "bravura"?
What makes me "bravura" is my resilience and my determination. When I set a goal for myself I don't stop until I achieve it.
Where can fans follow you on social media?
Facebook: Miss Wolcott 2017 – Alyssa Anderson
Instagram: MissWolcott2017
CMNH: Miss America For Kids- Miss Wolcott 2017 Alyssa Anderson
What advice do you have for those who want to take part in pageants?
My biggest advice is to take the leap of faith and go for it! The way I think of it is, you have nothing to lose but everything to gain. The people you meet along this journey will truly change your life, for the better!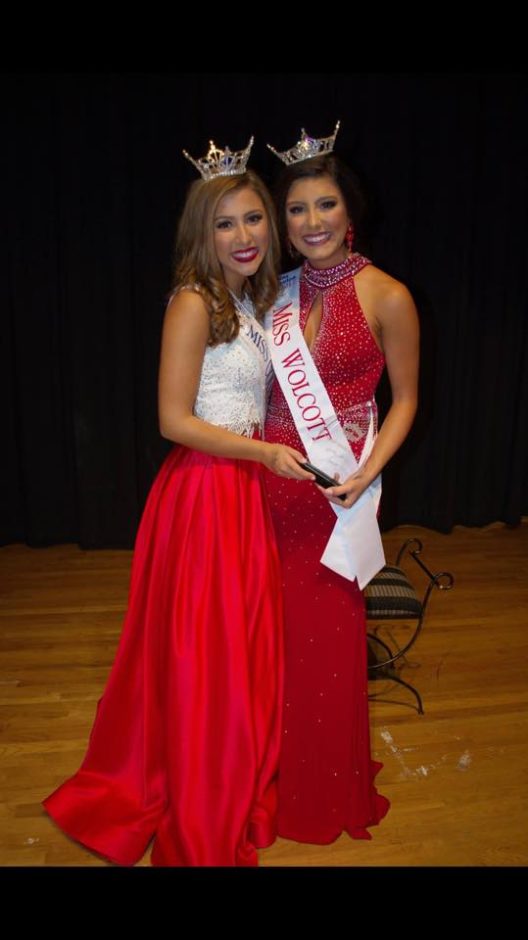 What words of thanks do you have for those who have helped to bring you to where you are today in the Miss Connecticut Class of 2017?
I am so thankful for my support system that is standing behind me 100% of the way on my journey. I cannot thank my family and friends enough for always believing in me. I would like to also thank everyone who has helped me prepare to be the best version of myself on the Miss Connecticut stage this June. I would like to thank the Miss Wolcott Committee, the Miss Connecticut Board of Directors, our state sponsors and Miss Wolcott sponsors as well as Miss Connecticut 2016 Alyssa Taglia, Miss Connecticut's Outstanding Teen 2016 Samantha Anderson and the Miss Connecticut Class of 2017.
What final words do you have for the readers of Bravura Magazine?
Thank you for following me on my quest to the Miss Connecticut crown. I am so excited to represent my hometown of Wolcott on the Miss Connecticut stage this year!