The Road to Miss Connecticut 2017, Savannah Giammarco – Miss Middlesex County
Savannah Giammarco, who is the current Miss Middlesex County, is the next contestant to be featured for our series, "The Road to Miss Connecticut." She is an advocate for "Strong is the New Skinny," and shares why the current Miss Connecticut has both "beauty and brains," and would leave a picture of Alicia Keys in a time-capsule for women in the future. Sounds interesting, right? Continue reading to learn more about Savannah and her journey to Miss Connecticut 2017!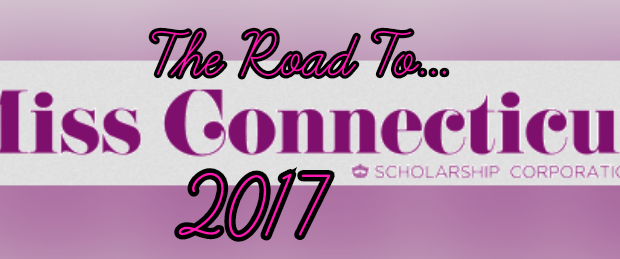 Please share with our readers your title & platform.
As Miss Middlesex County I have decided to take on the role of an advocate for "Strong is the New Skinny". It stands for living a physically, mentally, and emotionally healthy lifestyle inclusive and supportive of all body types.
How long have you competed in pageants? How do you think you've personally grown with all your prior pageant experience?
I've been in pageants for the past 12 years, but I always involved myself with systems that I thought promoted a sense of personal excellence! I never did "glitz" pageants, but I was always involved with systems that focused on academic excellence, community service, and overall development of the well-rounded individual!

In regards to your platform, why did you choose to go with this particular one?
My whole life I've "yo-yo"-ed with my weight and I was ridiculed about it for years.  I felt insecure about myself for most of my life, and for the first time I really feel confident about my body and who I am! I want other people to be able to feel the same kind of confidence that I feel now and help them to live the healthiest life possible for their body, mind, and soul.
How has working alongside your platform made you into a stronger person?
I feel that is has really made me connect with a variety of diverse people on a personal level.  Everyone has their insecurities and helping people to overcome theirs and guide them on a journey to an all-around healthy lifestyle has truly put things into perspective and made me think in a more inter-personally.
What have you learned from your current Miss Connecticut, Alyssa, which you hope to carry with you if you were to win the title of Miss Connecticut?
Alyssa has taught me what it means to be both well-educated and beautiful! I feel that there is such a stigma surrounding pageantry in regards to beauty over brains, but what people don't realize is that the Miss America organization (MAO) is a scholarship organization. I feel the Alyssa has done a phenomenal job of promoting the mission of MAO and has truly acted as the epitome of what a Miss Connecticut should be.  I hope that I could continue her work and focus on ending the stigma of women in pageantry and showing the world we have "beauty and a brain"!
As a title-holder, what is one of the single-most important message, which you think you convey to your followers?
I would want anyone who follows me to feel as if they can accomplish anything they set their mind to. There has been an extraordinary amount of people in my life who have told me I would be unable or incapable of accomplishing my goals, and this has only pushed me to work harder for what I want. I hope to encourage people to follow their hearts in pursuit of their passions and never let those who condemn your motives discourage you from accomplishing all you desire.

If you were to win the title of Miss Connecticut, what is the one thing which you would strive the hardest to accomplish?
I would make it my goal to be a "big sister" figure.  I feel that right now people are divided in so many ways and that it's time to have a unifying force to bring people together. Miss Connecticut is an extremely powerful platform, and with that I believe it is important to serve in the most humble way possible.  This is also how I plan to use my platform and make those who are ready to develop a new lifestyle feel as if they are not alone on this journey.
Imagine you're competing for Miss America, and your roommate has never visited Connecticut; how would you describe your state to your roommate?
Connecticut is a cozy little New England gem nestled between New York City and Boston.  So while we maintain our northeastern charm, there's always something to do! Whether you want to go hiking, lay on the beach, or take a day trip to the city – the possibilities are endless!
If you could place three items in a time capsule, which represent the women of today, what would they be and why?
I would put a pay stub, a photo of Alicia Keys, and a photo of Ginni Rometty.
The pay stub would represent the wage gap between men and women, and hopefully by the time the capsule is opened, it will simply be a relic of what used to be.  The photo of Alicia Keys would represent her true beauty movement and eliminating the stigma that women have to wear make-up and look a certain way.  Finally, the picture of Ginni Rometty, the CEO of IBM would represent the growing power of women in 2017.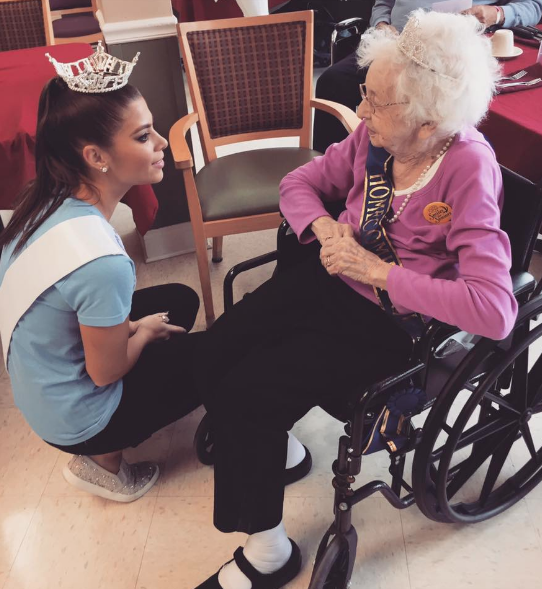 Because of media, many people tend to look at pageant with a very scrutinizing opinion; For you. personally, what have been some of the biggest benefits of being a part of the Miss America Organization. And how would you share the positive nature of pageants with others who may not be familiar?
The Miss America Organization has given me the opportunity to be involved in my local community in a way I never have been before.  They have no only challenged me to be an advocate for my own platform, but to also help champion the national platform of the Children's Miracle Network, as well as supporting the other local titleholders in the pursuit of their own platforms.  They have challenged me academically to strive for excellence and to be a role model for all people regardless of race, age or station. My journey with MAO has only just begun, having only have been crowned a little over a month ago, but I look forward to see what the remainder of my year of service holds and all I will take away from this organization on a personal level.
"Bravura" is an artistic word for exceptional; in your opinion, what makes you "bravura"?
To be completely honest I don't really consider myself exceptional.. I haven't cured cancer, or mapped the human genome – I'm just a college student chasing my dreams. I hope that one day I'll be "bravura" and inspire people to strive to achieve their own personal excellence.
Where can fans follow you on social media?
You can follow me on Twitter and Instagram at @RealSavannahG and my official Facebook page.
What advice do you have for those who want to take part in pageants?
I firmly believe that you should take chances in life and leave no stone un-turned! If you want to do something, go for it!  I think pageants have genuinely aided me in my personal growth over the years. They have taught me to think critically, develop and defend my opinions, and be confident in myself. If you're someone looking to better and develop themselves, I highly recommend it!
What words of thanks do you have for those who have helped to bring you to where you are today in the Miss Connecticut Class of 2017?
I am beyond grateful to those who have gotten me to where I am today and the journey isn't over yet! It truly takes an army, however I am especially grateful to my parents. Ever since I was young they always encouraged me to chase my dreams and supported me through everything I've ever done. Family means everything to me and to have them by my side through this process is priceless to me.
What final words do you have for the readers of Bravura Magazine?
Never forget who you are in the pursuit of accomplishing your goals.  Life is truly a temptress, but if you stay true to yourself, your morals and who you strive to be you will be unstoppable! Live life passionately and never look back.