The Road to Miss Louisiana – Meagan Crews, Miss Spirit of Ruston
The next contestant to be featured as part of our series, "The Road to Miss Louisiana," is Meagan Crews, Miss Spirit of Ruston. Continue reading to learn more about Meagan and her journey to the crown!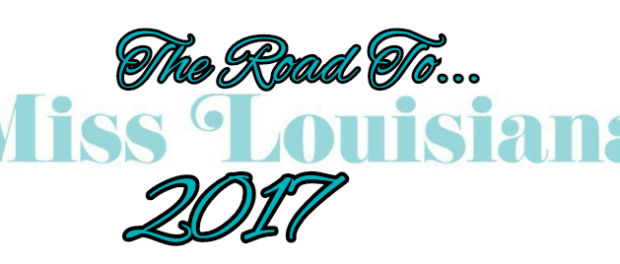 Please share with our readers your title & platform.
I am Miss Spirit of Ruston, and my platform is "LEAD- Leadership Empowerment and Development." This program was developed by the Northwest Louisiana YWCA and is geared toward empowering adolescent and teen girls to reach their untapped potential and rise up as leaders in their communities.
How long have you competed in pageants? How do you think you've personally grown with all your prior pageant experience?
I competed in my first pageant at the age of six with National American Miss, and I continued to compete in NAM until I was 12. I was later introduced to the Miss America Organization through the Outstanding Teen Program at the age of 14, which was also the time period in which my parents divorced. Their divorce was extremely hard on me, but I think it is because of the Miss America Organization that I was able to overcome that adversity in my life and become the strong, hardworking young woman that I am today. I went on to compete for three years in the Outstanding Teen Program where I ultimately won the title of Miss Louisiana's Outstanding Teen in 2014. After passing down my title, I immediately began my journey to Miss Louisiana, and I am looking forward to competing for the job of Miss Louisiana for the second time!
In regards to your platform, why did you choose to go with this particular one?
As I briefly mentioned in my previous answer, the Miss America Organization changed my life by instilling in me
communication skills, confidence, and the courage to stand up as a fearless leader. I chose my platform, LEAD, because the truth of the matter is that not every young woman wants to wear a crown, but she does need the skills that I was able to gain through the Miss America Organization in order to be successful. Having the Miss Louisiana Organization and LEAD Program work hand-in-hand would enable the Miss Louisiana Organization to reach out in the community and empower young women like never before.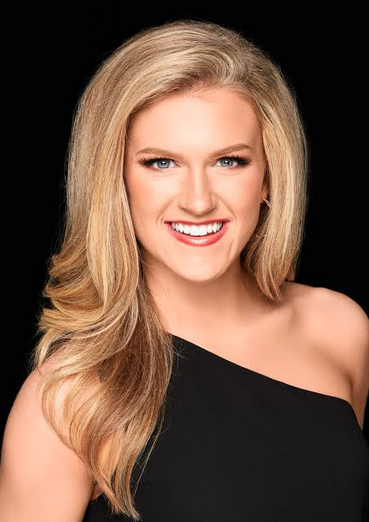 How has working alongside your platform made you into a stronger person?
When I was introduced to the LEAD Program in the fall of 2015, I immediately became involved as a volunteer. However, witnessing the rapid growth and transformation of the girls inspired me to push myself and grow in the organization as well. Today, I am proud to say that I now serve as both Chairman for LEAD's Teen Advisory Council as well as an Official Board Member. I have found that it is most empowering to surround yourself with the empowered.
What have you learned from your current Miss Louisiana, which you hope to carry with you if you were to win the title of Miss Louisiana?
Each representative of Louisiana over the years has brought her own flare to the job of Miss Louisiana. Something that I most admire about Justine is her drive and work-ethic. Justine does not define herself by her title; Miss Louisiana is a part of her, but she still has so much more to look forward to in life after the crown. I hope to maintain that same vision as Miss Louisiana and will encourage fellow titleholders to do the same. My future as Miss Louisiana is so bright and promising, but my future as Meagan is even brighter, and I am excited to continue setting and achieving goals for myself long after the crown.
As a title-holder, what is one of the single-most important messages, which you think you convey to your followers?
Never forget why you started. I actually have this saying as my wallpaper on phone because I think it is so important. In preparation for competition, it is so easy to get lost in the dress shopping and early-morning gym sessions, but it is so crucial to remember that the most important asset of Miss Louisiana is her servant's heart, not her sparkly evening gown or swimsuit bod. Regardless of whether you are a title-holder yourself or not, never lose sight of your values and the things you are most passionate about–focus on building up your own personal platform and staying involved in your community.
If you were to win the title of Miss Lousiana, what is the one thing which you would strive the hardest to accomplish?
There is actually a toss-up of three things I most desire to accomplish as Miss Louisiana:
1) I hope to serve as the LEAD Ambassador, working to establish the LEAD Program in the four other YWCA Facilities across Louisiana.
2) I hope to continue my work with Children's Miracle Network Hospitals. I'm a double major- one of which is a major in Digital Arts. As my personal way of raising funds for CMNH, I have been using my art background to "partner" with some of the patients in my local CMN Hospital:  Sitting down with each child and letting them color whatever their heart desires, I then use their drawing as inspiration for a fine arts piece that I create and then auction off. All the proceeds go to CMNH. This has proven to be a huge success, and I would love to expand this work to the four other CMN Hospitals in my state!
3) I hope to work closely with the Outstanding Teen Organization in order to promote the program even further. Winning Miss Louisiana 2017 would make me the third consecutive Miss Louisiana  to be crowned who was a former Miss Louisiana's Outstanding Teen. I think that speaks volumes for the Outstanding Teen Organization, and I would love to give the program the recognition it so deserves.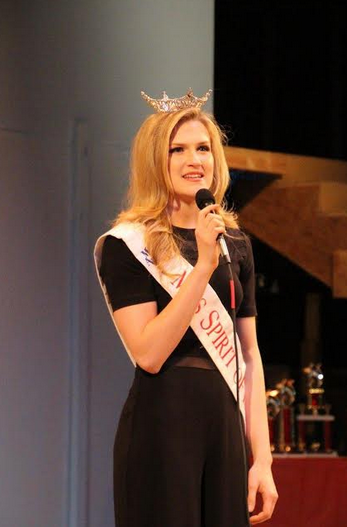 Imagine you're competing for Miss America, and your roommate has never visited Louisiana; how would you describe your state to your roommate?
The best way to describe Louisiana to my roommate would be to have her imagine her own Christmas dinners back home:  Loud and joyful with deep family history and so many bold, diverse personalities, and, of course, a table full of amazing food. To me, Louisiana is all of those things. It's home.
If you could place three items in a time capsule, which represent the women of today, what would they be and why?
1) Super Woman cape; women of today are truly the modern-day Super Woman, doing it all and
being it all.
2) Megaphone; today's women are bold and strong. We have a voice, and we want it to be heard loud and clear.
3) Hiking boots; while we continue to make progress in society, women of today still  have a long journey ahead for true equality.
Because of media, many people tend to look at pageantry with a very scrutinizing opinion; For you, personally, what have been some of the biggest benefits of being a part of the Miss America Organization. And how would you share the positive nature of pageants with others who may not be
familiar?
One of the greatest benefits of the Miss America Organization is the scholarship funding. The Miss America Organization is the largest scholarship provider for young women in the world, and over the course of my years competing in the organization; I have earned over $16,000 in scholarships. This has enabled me to continue to work toward obtaining not one, but two college degrees debt-free. And secondly, a benefit of the Miss America Organization is the life-skills that are gained from the organization. I am the woman I am today because of all that the Miss America Organization has taught me. I am forever grateful.
One way that I currently share the benefits of the Miss America Organization is by speaking at colleges and universities. I recently spoke at Delta Community College in Monroe, Louisiana, and I was amazed at the positive feedback I received from some of the students once they understood the magnitude of all that the Miss America Organization promotes and accomplishes. As Miss Louisiana, I hope to only continue to spread that knowledge in order to eliminate those misconceptions and scrutinizing opinions about pageantry.
"Bravura" is an artistic word for exceptional; in your opinion, what makes you "bravura"?
I'm "bravura" because of my vision for my future and my drive to make that vision a reality. I set goals for myself, and I take the steps necessary in order to achieve my goals.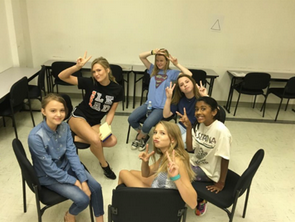 Where can fans follow you on social media?
Facebook – Instagram – Snapchat!
What advice do you have for those who want to take part in pageants?
Take a leap of faith and go for it!  And if you ever have any questions or concerns about competing, please contact me or any other titleholder! The Miss America Organization is designed to help women uplift one another, and we would love to help you in any way that we can.
What words of thanks do you have for those who have helped to bring you to where you are today in the Miss Louisiana Class of 2017?
My journey to Miss Louisiana 2017 has been made possible by the help of so many. Thank you to each and every person who has believed in me and given their time, energy, and support to ensure that I am prepared for whatever lies ahead. I am so beyond blessed, and I love each and every one of you.
What final words do you have for the readers of Bravura Magazine?
I am Meagan Crews, Miss Spirit of Ruston, and thank you all for following my journey to Miss Louisiana 2017!