The Road to Delaware – Rachel Buckler, Miss Diamond State
The Miss Delaware Scholarship Organization is celebrating 75 years this year and that's a HUGE milestone! And in this honor, we're highlighting the amazing women who are vying for the title of #MissDelaware! Rachel Buckler is the next contestant featured in this series. Click the link below to learn more about Rachel and her journey to the crown!

Please share with our readers your title & platform.
My name is Rachel Buckler and I am your Miss Diamond State 2017. My platform with the Miss America Organization is the "March of Dimes – Premature Birth."
How long have you competed in pageants? How do you think you've personally grown with all our prior pageant experience?
I have been competing in pageants since I was 4 years old. I have grown personally as an adult and as a titleholder by truly understanding all that this organization offers, and where it can lead you within your future endeavors.
Regarding your platform, why did you chose this one?
I was born 8 weeks early, which is the driving reason for choosing my platform, The March of Dimes. My family and I still have close ties with the March of Dimes.  I want to be there to support other families going through difficult times.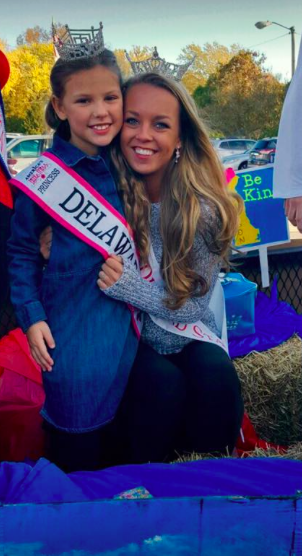 How has working alongside your platform made you a stronger person?
With the work I've done involving my platform, I have improved my public-speaking skills. I have been able to assemble one of the largest teams for the Newark, DE "March of Babies" last year, and hope to do the same this year.
What have you learned from your current Miss Delaware, Amanda Debus, which you hope to carry with you if you were to win the title of Miss Delaware?
I have learned perseverance!!! Amanda Debus had been working for the title of Miss Delaware her whole life.  She strives for success in everything she does, and never stops being a role model for the young girls following her.  As Miss Delaware, I will strive for success in everything I do, especially promoting my platform.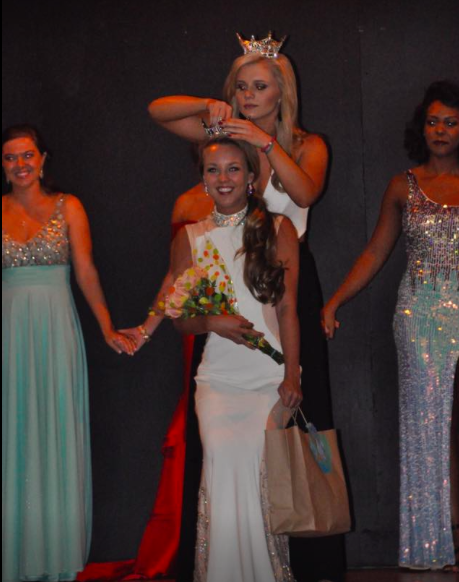 As a titleholder, what is one of the single – most important messages, which you think you convey to your followers?
The single most important aspect that I hope to convey to my followers is gratitude. Every day every titleholder across America has something to be grateful for, whether it is the opportunities she is given through her organization, the many new people she will meet throughout the year, or even just being able to be a role model for young girls.
If you were to win the title of Miss Delaware, what is the one thing which you would strive the hardest to accomplish?
Going along with my platform, one of my main goals as Miss Delaware is to visit as many children's hospitals across the east coast as I can. Being able to help families get through their hardest times is something that warms my heart. Knowing that others were there for my family when I was in the ICU, makes me want to strive to give back.
Imagine you're competing for Miss America, and your roommate has never visited Delaware, how would you describe your state to your roommate?
I would tell my roommate that that you can get from one end of our state to the other in two hours max. Our state is comprised of three counties; however, some may say that each county could even act as a different state because of the differences they have. We are small, but Delaware is mighty. Being the first state to ratify the constitution, I would never let our Delaware go unknown.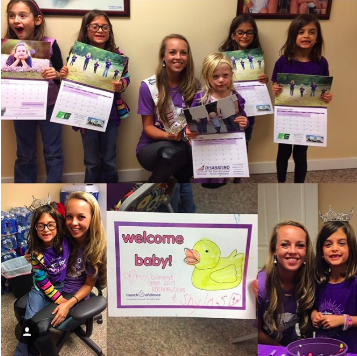 If you could place three items in a time capsule, which represent the women of today, what would they be and why?
Three items I would place in a time capsule are (i) my future UD diploma, demonstrating that women can achieve their scholastic goals, (ii) my crown – along with an explanation of what the "four points" symbolize, in particular "service," and (iii) my scholarship awards from the Miss Delaware Scholarship Organization depicting what hard work will accomplish for women today.
Because of media, many people tend to look at pageants with a very scrutinizing opinion. For you, personally, what have been some of the biggest benefits of being a part of the Miss America Organization, and how would you share the positive nature of pageants with others who may not be familiar?
For me, one of the biggest benefits of the Miss America Organization is the lifelong friendships that I have found. Every girl who is a former competitor or competing with me this year, I have grown close to in one way or another.  Even though there are negative outlooks on pageants today, I believe this organization helps young women find their passion, volunteer, and grow as individuals.  Instead of looking at all the articles on the internet, texting, or tweeting, why not look for yourself at how our very own Miss America, Savvy Shields, is an amazing role model and leader for any young girl and how she makes an impact on our country.  Spend more time volunteering !!
"Bravura" is an artistic word for exceptional; in your opinion, what makes you "Bravura"?
What makes me "Bravura" is my drive for this organization. Having been involved for so many years, I believe that this organization is a part of me, and even after I am too old to still compete, I see myself still volunteering my time in any way possible.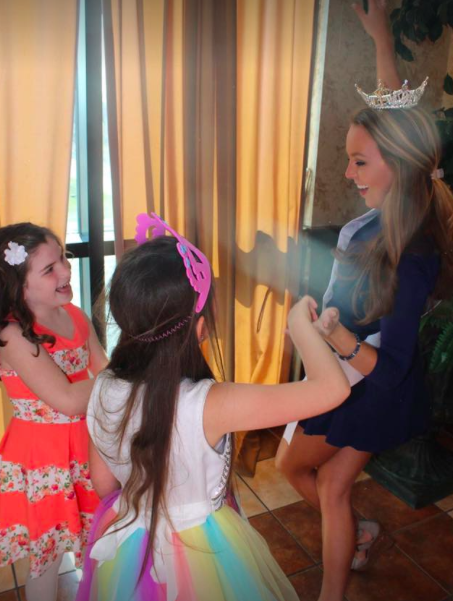 Where can fans follow you on social media?
I currently can be found on Facebook at @Miss Diamond State 2017 – Rachel Buckler as well as on Instagram at @MissDiamondState17. Follow these accounts to see my journey to the Miss Delaware stage unfold!
What advice do you have for those who want to take part in pageants?
My most important piece of advice for any young girl wanting to begin her journey in pageants is to always be yourself, set goals and strive daily, and don't forget to have fun!  It is so important to be confident in who you are.  Let the  judges and audience see that you radiate confidence on stage and believe in yourself.
What words of thanks do you have for those who have helped to bring you to where you are in the Miss Delaware Class of 2017?
I would thank everyone for always pushing me to keep going and working my hardest to achieve my goals. It hasn't been easy to get where I am today, and without the kind words of encouragement from friends, family, directors, and other titleholders, I would not be where I am today!
What final words do you have for the readers of Bravura Magazine?
For all the readers of Bravura Magazine, I hope that you have learned a little about me and why this organization and my platform mean so much to me.  Be sure to look for contestant number 2 on the Miss Delaware Stage June 16th at Cape Henlopen High School. You won't want to miss it!