The Road to Miss New Jersey's Outstanding Teen – Miss Seashore Lines's Outstanding Teen, Megan McGowan
We are excited to share with our readers, a new series with you called, "The Road to Miss New Jersey's Outstanding Teen." The next young contestant to be featured in our series is, Miss Seashore Line's Outstanding Teen, Megan McGowan!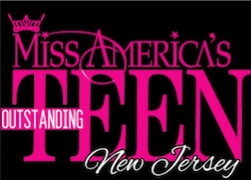 Tell us your name, title, and the platform you're representing.
My name is Megan McGowan. I am Miss Seashore Line's Outstanding Teen, promoting The Importance of Mentoring as my platform.
Why did you choose this platform as you competed in the Outstanding Teen program?
Prior to competing in the Miss America Organization, mentoring was an integral part of my life; therefore it was an easy decision to continue promoting mentoring. It is essential for children to have influential role models in their lives. In today's fast-paced, ever moving world, it is absolutely necessary that upstanding, mature adolescents and adults sacrifice some of their time to listen and guide the youth into making smart, healthy decisions. Mentors are able to impart insight to their mentees thru their own personal experiences, coping skills, advice, and much more. Mentoring provides children the comfort and guidance they need to deal with whatever life throws their way.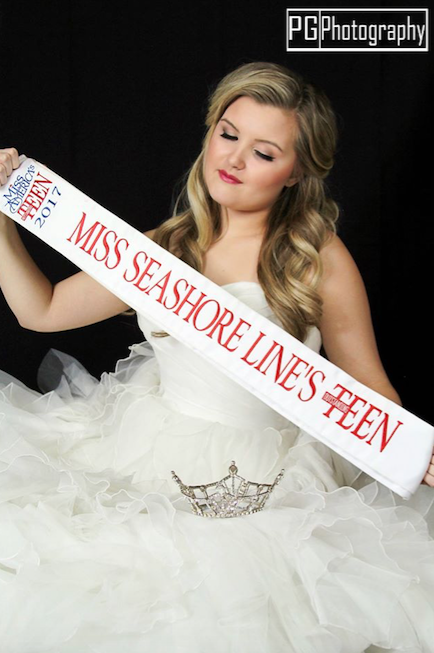 Is this your first pageant, or have you competed in pageants before?
I started competing in pageants when I was twelve years old. This will be my third and final time competing in the Miss NJOT pageant. Words cannot describe how grateful I am to have another opportunity in this competition and I whole-heartedly thank and appreciate everyone who has assisted me along my journey.
What have you learned thus far from our current Miss NJ, Brenna Weick, that can help you be a better Outstanding Teen?
"What hasn't Brenna taught me?" Would be a better question. Brenna is the most authentic person I know and a huge role model of mine. As a title-holder, she has taught me how to carry my title with strength, conviction, love, and elegance. Brenna has inspired me to dream and shoot for the stars, never lose sight of my goals, and never give up on them. Brenna embodies exactly what the Miss American organization represents; hard work, determination, intelligence, compassion, and a true love for others.
If you were to win the title of Miss New Jersey's Outstanding Teen, what is the biggest challenge you think you will face? How do you hope to overcome it?
If I was, ever so blessed, to be crowned with the title of Miss NJ Outstanding Teen, I feel as if my biggest obstacle would be stress.   Balancing my studies, the role of Miss NJOT, and my extracurricular activities would definitely be challenging. Fortunately, I have been tasked with the duty of balancing a busy teen lifestyle for a few years now, understanding how to manage stress through time management, self-awareness, and exercise.
If you were to win the title of Miss NJOTeen, how do you hope to better educate your generation about your platform and the importance it holds?
I believe everyone is in need of mentoring. Mentors are a guiding light in a person's life and, as I have stated before, offer their knowledge, which they have acquired throughout their lives. If I am to take on the position of MNJOT, I will continue to speak to large groups across NJ and encourage people to become a mentor, explaining how great of an impact mentoring has on another's life. I will also continue to bring children to assisted living homes, and in doing so engage both the children and the elderly. The seniors can help mentor and offer life experiences to the children from and older, much wiser perspective. As for the children, their youthful exuberance brings these older men and women pure happiness. Along with bridging the proverbial gap between the young and the old, visiting these assisted living homes not only teaches children the importance of giving back to their community, but also adds value to seniors' lives.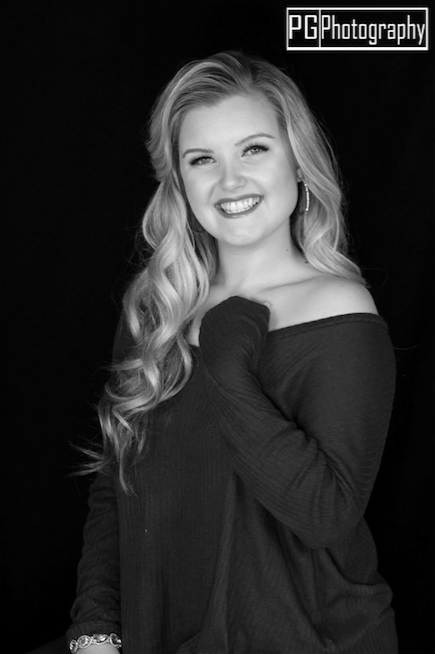 What advice do you have for those who want to compete for a local title?
I would encourage all girls to compete in the Miss America program. Reflecting on my own growth in the system, prior to holding my first Pre-teen title, I remember being a timid girl who had very little self-confidence and was painfully shy with my peers. Today I would not describe myself as possessing any of those qualities and I ultimately credit the Miss America organization and my mentors in the system for my growth as a young woman. The opportunity to be a part of the Miss America Organization, where I met and had the blessing to compete alongside some of my closest friends, and the most inspirational women I know, is truly a gift I thank God for every day. The organization has forever been a part of me and will always have a place in my heart.
Because of the way media and certain television networks have portrayed the lifestyle of a pageantry, there is a preconceived notion of what a pageant girl is. How do you think that being a part of the Miss America Organization, you're able to break that barrier?
I have actively taken part in the conversation about this topic before with many individuals because I feel as if it is something, which must be discussed and clarified. It truly is such a shame that some people still have bad perceptions and opinions regarding pageantry. It is a necessity and constantly stressed to girls participating in pageants that they have to be excellent students, along with practicing their talents, promoting their platforms, living healthy lifestyles, participating in community service projects, planning events and fundraisers for the Children's Miracle Network, and many other tasks. The girls who participate in pageants have a very strong sisterhood, a sisterhood that some of my best friends and I share and have found through pageantry. Anytime I am publicly speaking, participating in events, or even having a conversation with someone, I almost always talk about just how special the MAOT program is to me. In doing so, I believe I am shutting down the negative stigma all too often associated with pageantry, and it makes me even more proud to be a part of this wonderful scholarship organization.
Bravura is an artistic word for exceptional. Tell our readers what makes you "bravura."
Something that makes me "Bravura" is my spirit. I have a very cheerful personality and always trying to lift the spirits of those I am surrounded by. I often am asked, "Megan, why are so always happy?" my response is simple: I appreciate the small things in life. I understand how easily everything can be taken away from you in an instant, and that is why it is imperative to live life each day to the fullest. Life is too short to be sad; happiness is a choice that only you can make.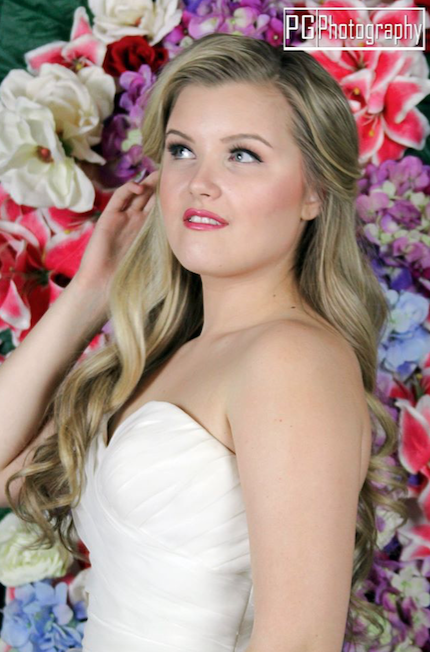 Where can fans follow you on social media?
You can find me on Instagram as miss.seashorelines.oteen and on Facebook as Megan McGowan.
Do you have any final words for the readers of Bravura Magazine?
Every single one of you is unique, special, and has something incredible to give to the world. We are born of greatness and every day is a new opportunity to change the world. When the world knocks you down, look deep inside yourself to find strength and stand up. Keep going, and never stop chasing after your dreams. Life is not always going to be fair yet you still must continue to spread kindness to the world. Even a small gesture can change someone's life. Live with no regrets, appreciate what you have and never take anything for granted.

To purchase tickets for the Miss NJ Outstanding Teen pageant, click here! See who gets crowned on January 21, 2017! You can also support the Miss New Jersey Education Foundation with an in-kind donation!
See more images from Megan's exclusive photoshoot with Bravura Magazine and P.G. Photography!