Tristan and Tessa Take on Prom 2018
With prom season in full effect, the pressure is on to find the perfect date and dress. Tristan Tales and Tessa Brooks had no problem in this department; both Tristan and Tessa found lovely dresses at the PromGirl store in Secaucus, New Jersey! "Trying on prom dresses," Tristan joked, when asked what he would be doing at the store for the day. The joke quickly turned into reality and made for funny Snapchats and pictures.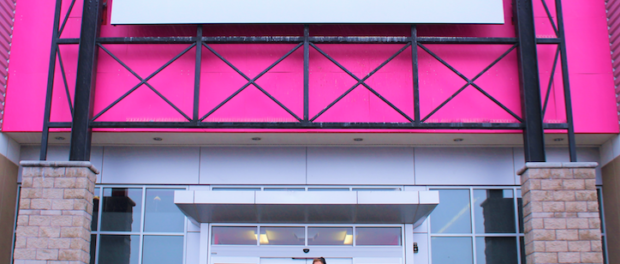 Tristan and Tessa spent a few hours at the grand opening of the new boutique full of eager shoppers and a plethora of designer gowns. Posing on the makeshift red carpet, Tessa shined in a beautiful gold sequin dress as well as a low-cut and multicolored sequin dress. Tristan changed into a burgundy piece to, sure enough, get some laughs out of everyone.
As successful Youtubers, Tristan and Tessa spend a lot of their time together and find inspiration from each other. Tristan's Instagram account is dotted with various relate-able videos of the two acting.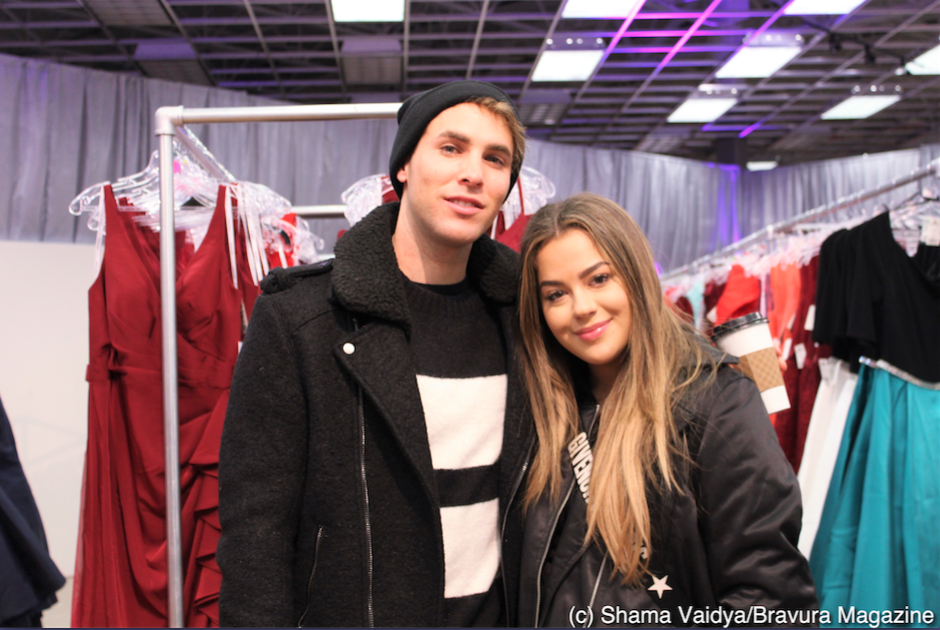 With Tristan and Tessa's millions of followers, they attracted quite a few fans who asked for pictures and mingled with the two.
When asked why he started Youtubing, Tristan said, "Youtube is the best way to stay connected with viewers and share more of our lives. Vlogging allows me to take them along this journey with me and sharing these aspects and experiences of my life with them is a really cool feeling."
"[Youtube and social media] is a great way to express yourself," Tessa added. Both Tristan and Tessa were very humble and entertaining to be around; it is clear that they thoroughly enjoy everything they do.
If they weren't Youtubing, Tessa said she would be "acting, dancing, pursuing fashion, and making music."
Tristan, similarly, would be "working in the entertainment industry, acting, writing, and producing scripted series."
The pair's mutual interests help them to gain inspiration from each other. From their funny videos to the content that they share with fans daily, they try to keep it refreshing.
"Living with each other [is where we find our inspiration] because it's our real lives. Every moment that we're sharing is real and we actually capture them as they're happening. All we do is laugh an have fun," Tristan said.
Tristan and Tessa are bound to last as social media influencers because of their heavy online presence and fan following. They always try to interact with fans and produce new material. In 10 years, there's a good chance that they will be even bigger than they are now.
"In ten years, I want to be doing everything I'm doing now but better- pursuing it all!" Tessa said.
Tristan's approach on the ten year front was to "hopefully continue pushing boundaries of story telling, innovating on whatever platforms that will emerge between now and then, and pioneering new methods of storytelling."
Tessa and Tristan were an absolute joy to be around. They're commitment to their fans and goal to continue creating content is inspiring for everyone around them. With such passion, there's nowhere left for them go but up.
* * *
And don't think it's too late to find the perfect prom dress either! Over at PromGirl, they have everything that one could be looking for! And trust me, I saw it all! Sherri Hill, who happens to be one of my personal favorites, was also having a trunk show at the same time! Check out more pictures from the event, courtesy of Shama Vaidya!