FX Group Hosts Charitable & Fashionable Grammy After-Party
There is no better combination than: beautiful people + fashion + art + charity, all coming together to celebrate the Grammy's, and a wonderful cause - Hope for Justice. And that is exactly what the FX Group's official after-party was all about. For those who aren't aware, the FX GROUP, is the publisher of the official Grammy program book, and media partners to the Academy. For this particular event on Sunday evening, they joined forces with The artist, GATSBY, and charity organization, HOPE FOR JUSTICE - together their ultimate goal was to raise money and awareness to stop human slavery and trafficking.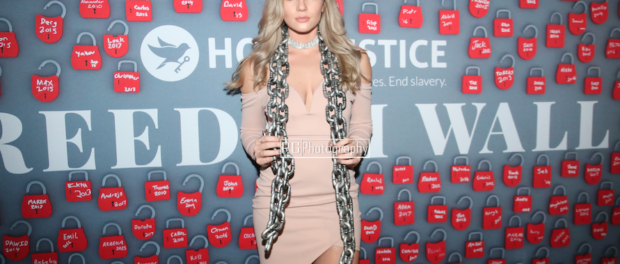 Hope for Justice is an international non-profit organization whose effective and proven anti-trafficking model operates in the US and across four continents. Ed Lemieux, Hope for Justice's Executive Director, Strategic Partnerships, said:
"Say 'slavery' and most people still think of it as something from the past, but in fact there are more people trapped in modern slavery today than at any point in human history. We at Hope for Justice are determined to end this evil crime, which profits from human misery and takes people's freedom in degrading and often barbaric ways. We would like to thank FX GROUP and GATSBY for their support, partnership and generosity – it's going to make an incredible difference on the front-lines, helping victims of human trafficking."
The event was also a beautiful procurement of GATSBY's limited and rare collection of art. He does not have people who buy his art – he has people who obsessively collect his art. GATSBY is considered, "…one of the most prolific and exciting artists with a slant towards Banksy and Thierry Gutta – while making his point of view clear on current events and social issues…(and he is) this generation's mirror to materialism, desire, drive and shame…it's intoxicating." People rave about his artwork, stating, "…the multiple layers and meanings behind each work of art will hypnotize one for days…never quite sure if you have mastered the meaning of each mesmerizing piece."

Be sure to check out more of his artwork on his Instagram page – www.instagram.com/gatsby.art!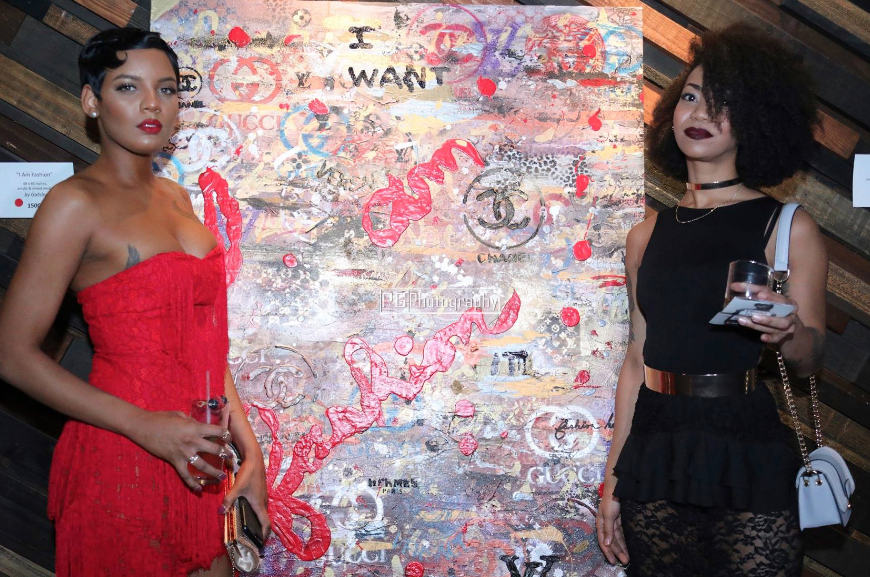 And to be quite honest, one would have felt that they had stepped into the world of F. Scott Fitzgerald's, The Great Gatsby, when they entered the iPic theater for the after-party. There was confusion, yet a sense of saneness, with the atmosphere you were embedded in. Highly bred dogs were carried by Miss America title-holders. Gorgeous women were enchained to represent human trafficking. Men with gas masks proceeded to walk around the venue. Confusion, yet not a sense of chaos…just as Fitzgerald portrayed in his epic novel.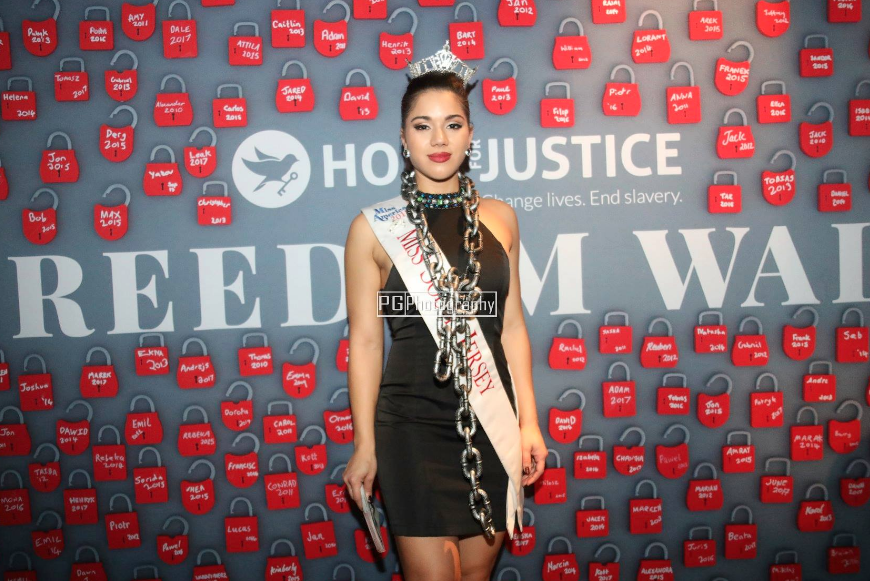 We would like to thank our photography partner, P.G. Photography, for capturing such great photos for us all night long! Check out more images from the event here, and be sure to tag your friends! Don't forget to share and like, as well!