Miss America Organization Announces New Leadership Team
Ever since the leaked emails came thru from the Huffington Post, there has been much chatter in the pageant industry, as to what will be come of the new leadership to step into The Miss America Organization. Well, there is no need to discuss further, as today the Board of Directors announced the election of Gretchen Carlson, Miss America 1989, as the organization's new Chairman, effective immediately. In addition to that, the Board approved the addition of Laura Kaeppeler Fleiss, Miss America 2012, Heather French Henry, Miss America 2000, and Kate Shindle, Miss America 1998 to the Board as Directors.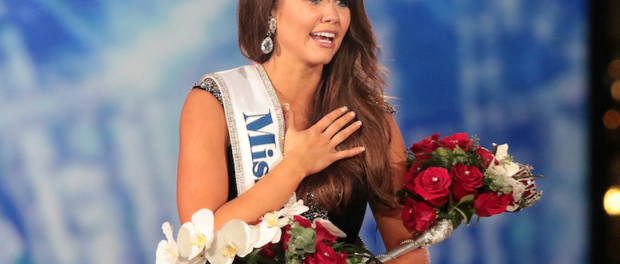 Dan Meyers, who was serving as the interim Board Chairman, stated in a release to the media that, "It has been important to the Directors that incoming leadership be provided with what it needs to drive this American icon in a new direction."
And what is the new direction for the Miss America Organization? Only time shall tell; but we know it can only lead to a positive direction.
Incoming Chairman, Gretchen Carlson, also released a statement to the media, in which she said, "Everyone has been stunned by the events of the last several days, and this has not been easy for anyone who loves this program. In the end, we all want a strong, relevant Miss America and we appreciate the existing board taking the steps necessary to quickly begin stabilizing the organization for the future."