The Road to Miss New Jersey's Outstanding Teen 2018 – Miss Ramapo Valley's Outstanding Teen Meadow Paliotta
Meadow Paliotta is no stranger to the stage, as she has been a competitive dancer since she was five years old. But this year, she decided to try something new – compete in a pageant – and guess what, it landed in her favor! Meadow is the current, Miss Ramapo Valley's Outstanding Teen, and she looks forward to dancing into the hearts of the judges as she competes for the title of NJOT 2018 in January!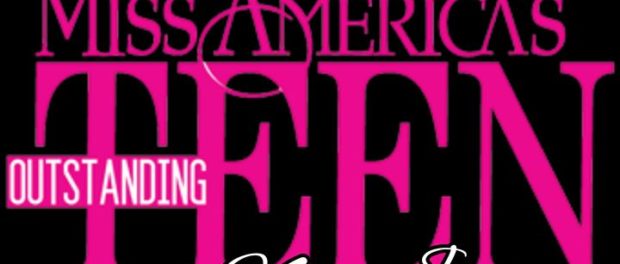 For those who may not be familiar with you, tell our readers a bit about yourself and your background within the pageant world.
I have been a competition dancer since I was around 5 years old and I love the feeling of being on stage all while being surrounded by your best friends. A few months ago, I made the decision to try a pageant. Not knowing much, I went in with an open mind and a passion for being on stage. I was hoping for a great learning experience which I got, with a little bonus…the crown!
The four points of the Miss America crown represent: service, scholarship, style, and success. Which one is the most important to you and why?
For as long as I can remember I have always been very studious. From 1st grade worried about finishing word searches first to now making sure I never miss a due date. To me the most important point of the crown is Scholarship because once that is achieved anything is possible. A successful education and hard work lead to success, I can also be stylish and provide service all the while.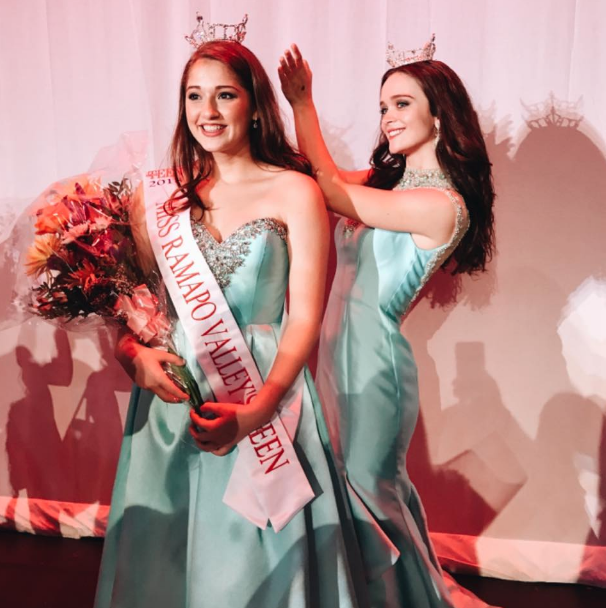 If you were to win the title of Miss New Jersey's Outstanding Teen, how do you hope to better educate your generation about your platform and the importance it holds?
If I was to win the MNJOTEEN I would jump off the walls. But after calming down a bit, I would love to go around to middle schools in New jersey and talk to young girls about their physical and mental health towards their bodies. I would also love to go to dance studios and speak to girls about breaking the stereotype around a "ballerina body". I specifically would target a younger age group because they are just about to head into their teen years which is when most girls start getting down on themselves. I would love to be the one to instill a high self confidence them and potentially stop the negativity before it starts.
Tell us about your talent and the decisions you made in proceeding with this talent.
My talent is dance. I have been dancing since I was three and I can't imagine my life without it. When picking a song for the pageant I picked something very high energy and fun. I live to entertain and plan to do just that during my time on stage. It was challenging finding a way to showcase my talent in a short amount of time but I am extremely happy with how things have turned it and cannot wait to share.
Having been in pageants and after winning a local title, what advice do you have for those who want to start competing in the MAO system?
First off I would like to tell anyone looking to compete in pageants that the Miss America system is definitely the way to go. I have learned so many things about being in a strong sisterhood that I will never forget. The advice I would give is to just be yourself. Because this was my first pageant I didn't know much about what the ideal pageant girl is and went in front of the judges as myself. No one knows you better than you do so by being yourself you are as prepared as you can get. And lastly have fun! Whether you win or not I promise it will be an unforgettable experience.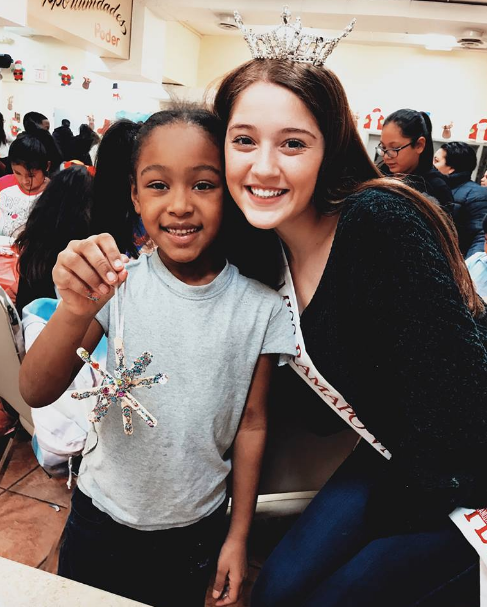 Because of the way media and certain television networks have portrayed the lifestyle of pageantry, there is a preconceived notion of what a pageant girl is like. How do you think that being a part of the Miss America Organization you are able to break that barrier?
Before competing I basically thought pageants were all about the hair, makeup and pretty dresses, but after competing I was pleased to realize it is so much more than that. The Miss America Organization expects a lot of young woman and that is what I admire about the system. It pushes me to be the best that I can be and I am honored to be a part of a system that is breaking the barrier so graciously.
During Augostina Mallous's reign, what is one characteristic you've seen her bring forth as Miss New Jersey's Outstanding Teen, and which do you hope to emulate if you were to win the title?
After joining the Miss America system, I immediately felt welcomed by so many girls. Augie was one of the girls who immediately reached out to me. She has continually shown herself to be truly supportive to her pageant sisters. She offers her support and friendship to everyone and I truly admire this about her.
Please share with our readers your platform and why you've chosen to advocate for it.
My platform is Body Positivity. We currently live in a society that is beginning to recognize the beauty in all people but we still have a long way to go. Specifically young teenage girls struggle to see the beauty in themselves because they are constantly bombarded with unrealistic goals on social media, movies and magazine advertisements. I want to teach everyone how to be mentally and physically healthy which is the true meaning of body positivity. Everyone deserves to feel comfortable and beautiful in their own skin.
What have you learned from our current Miss New Jersey, Kaitlyn Schoeffel, that can help you be a better outstanding teen?
To me Kaitlyn Schoffel is living proof that being yourself is the only way to truly succeed. Kaitlyn was able to make it to the Top 3 in the Miss America pageant which is an amazing accomplishment and she was able to do it all while staying true to herself. If Kaitlyn would have changed just one thing to be someone who she is not she probably wouldn't have made it as far as she did. I learned from her that the it is far more rewarding to be yourself than to change for a bigger reward.
Regardless of who wins the title of Miss New Jersey's Outstanding Teen, what is one goal which you have for them, which you hope they will accomplish during their reign?
Regardless of who wins I hope that the new Miss NJ Teen remembers to have fun. I'm sure that the reign will be a lot of hard work but before you know it your time will be over. So my advice is to live in the moment and not to get too stressed or caught up in the work. Have fun and smile always! Because before you know it you will be crowning miss NJ Teen 2019.
Bravura is an artistic word for exceptional. Tell our readers what make you "bravura."
Something "bravura" about me is my sense of humor.
Where can fans follow you on social media?
You can follow me on Instagram @missramapovalleysoteen2018 or friend me on Facebook Meadow Paliotta and my page Miss Ramapo Valley's Outstanding Teen Pageant.
Do you have any final words for the readers of Bravura Magazine?
Lastly good luck to my fellow sisters in January and a special thanks to my mom, Pageant Directors and everyone else who has helped me along the way.