Couture Fashion Week Enters 27th Season
Couture Fashion Week was founded in 2005 by Andres Aquino, and his mainstream fashion event presents a series of couture and luxury fashion shows in New York City, Cannes and other selected cities across the world. His NYC shows are known for featuring fine designers from around the world, who present exquisite garments and accessories. There is always an array of world-class entertainment in between segments. Aquino also includes exhibits of art and luxury products and services. And not to mention he ends the weekend with high-fashion parties and receptions for ticket-holders.

We caught up with Andres Aquino, the executive producer of Couture Fashion Week, and he said, "I am thrilled to announce that Couture Fashion Week New York will take place on February 9-11."
He went onto state that, "(It is) the longest running fashion week event under the same brand during fashion week New York. A global platform for creative minds, now in its 27th seasons of fashion, glamour, luxury and theatrical surprises featuring some of the creative designers from around the world. (We have) over 250 diverse and inclusive fabulous models, avant-garde makeup, trendsetting hair style, world-class entertainers, dinner after-parties, global press coverage and a sophisticated and versatile audience."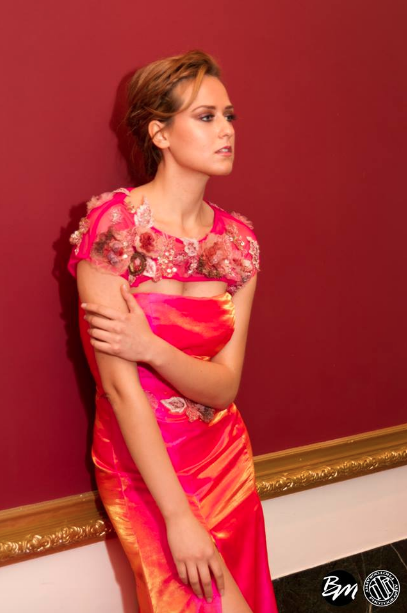 And if you have not attended a Couture Fashion Week show produced by Aquino, you are missing out on what high-fashion represents. Designers from more than 25+ countries have shown their collections on Aquino's infamous runway. And the levels of couture keep getting better season to season.
Tickets are still available for this amazing production, and trust us when we say, you don't want to miss out on it! Still unsure?! Check out these amazing facts about Couture Fashion Week:
CFW is the longest-running New York Fashion Week event running under same brand.
The event has brought millions of dollars in revenue to the city's tourist industry in hotel rentals, shopping, restaurant spending, etc.
For February 2017, CFW will introduce the social component "Changing Lives Through Fashion" which will include collaborating with a sustainable green recycling fashion program, supplying clothing to the homeless, and offering free image and clothing consulting seminars for young women to help prepare them to enter the work force.
Each season the event sees the participation of over 200 models, over 200 press houses, some 150 hair stylists and makeup artists, and over 5,000 attendees over 3 days.
Extended press coverage reaches over 170 countries and one billion viewers globally.
More Couture Fashion Week "firsts" during New York Fashion Week:

First to incorporate fashion, film and tourism
First to incorporate theatrics and entertainers on a regular basis, including top notch performers, singers and dancers from around the world. This concept has been emulated by other fashion event producers like Victoria's Secret
First to be filmed in state-of-the-art 3-D
First to create a complete line of printed hats using 3-D technology to showcase on the runway bringing a high-tech element to New York Fashion Week
First to showcase a Muslim designer presenting western-style garments in New York
First to showcase a Muslim fashion designer with a luxury couture collection bridging traditional fashion boundaries
First to present hand crafted fashions by designers from indigenous First Nations from North America
First to present couture fashions from Mongolian designers
First to promote art and culture from the Philippines and Nepal
First to present awards and recognize talented international designers on a regular basis.