The Road to Miss New Jersey's Outstanding Teen 2018 – Miss Monmouth County's Outstanding Teen Jessica Wong
When it comes to trying something new for the first time, Jessica Wong, is not scared of the unknown. When she stepped onto the stage for Miss Monmouth County's OT, she knew it could go one of two ways – she can go home with newly found sisters, or she can go home with newly found sisters AND a crown on her head! And for her, it was the latter. Wong is very passionate towards her platform, but why hear that from me. Continue reading to learn more about Jessica and her journey towards the crown!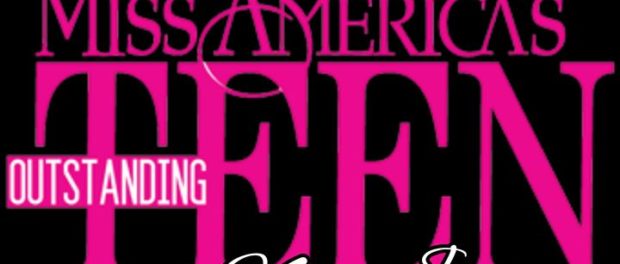 For those who may not be familiar with you, tell our readers a bit about yourself and your background within the pageant world.
I actually have never been in a pageant before! The Miss Monmouth County Outstanding Teen pageant was my first pageant! I have been involved with the performing arts for my whole life and pageants seemed like a good way to incorporate all of my hobbies.
The four points of the Miss America crown represent: service, scholarship, style, and success. Which one is the most important to you and why?
I think that the most important point of the Miss America crown is scholarship because having an education and succeeding in school is the basis for many possible occupations in the future. In today's society, being educated and having an understanding of what is going on in the world is extremely important to being a well-rounded and successful individual in our community.
During Augostina Mallous's reign, what is one characteristic you've seen her bring forth as Miss New Jersey's Outstanding Teen, and which do you hope to emulate if you were to win the title?
One characteristic I've seen Augostina bring forth as Miss New Jersey's Outstanding Teen is her poise. The first time I saw her was when she was MCing for the Miss Stars and Stripes Outstanding Teen pageant and the way she spoke was so calm. I could tell that she wasn't nervous and even if she was, she did an amazing job of hiding it.
What have you learned from our current Miss New Jersey, Kaitlyn Schoeffel, that can help you be a better outstanding teen?
A characteristic I've seen Kaitlyn bring forth through her reign as Miss New Jersey is her composure under pressure. She made it all the way to the end of the Miss America Pageant which is an amazing honor and accomplishment, and she handled it so gracefully. If I am given the opportunity, I would strive to be as composed and elegant as she is on stage!
Please share with our readers your platform and why you've chosen to advocate for it.
My platform is ACT Against Bullying and I am hoping to inspire teens to stand up for each other in bullying situations through the use of role playing. Role playing bullying situations offers a unique, hands on way of educating and empowering teens about this serious topic. Also, through the process of acting something out, one gains more from that than just listening to a lecture about bullying. So far, I have spoken at Kickin It Kids Anti-bullying and Leadership Center fundraisers, brought my platform to my school, spoken about my platform to the Mayor of Manalapan at a township committee meeting, and spoken about my platform at a Manalapan Business Meeting. I am working on developing a program with my school for the week of respect next year and also incorporating my platform into the performing arts club.


If you were to win the title of Miss New Jersey's Outstanding Teen, how do you hope to better educate your generation about your platform and the importance it holds?
As Miss New Jersey's Outstanding Teen, I would bring attention to bullying by highlighting the effects of bullying and the fact that bullying scenarios are regularly in the news.  I would stress the need for all of us to stand up and ACT Against Bullying by using role playing to practice and discuss ways to assist in bullying situations. Getting peers to stand up in bullying situations is extremely important because most cases of bullying go unreported. More importantly, according to the Bully Prevention Website, 57% of bullying stops after a peer intervenes.
Tell us about your talent and the decisions you made in proceeding with this talent.
My talent is playing the piano. There were many difficult decisions that I had to make while choosing this to be my talent. Since playing the piano does not require a backing track that would ensure a specific time, I had to make sure that my piece is under the allotted time, but yet still showcase my skills!  It has been a challenge, but I love my new arrangement of the song that I'll be playing!
Having been in pageants and after winning a local title, what advice do you have for those who want to start competing in the MAO system?
Having competed in the MAO system, I would tell someone who in thinking about competing to be themselves and to not be afraid of showing who you really are. The judges just want to get to know you as a person and they should not be viewed as intimidating. Also, once you enter this system, you make so many amazing new best friends that will always be there for you and I love it!
Because of the way media and certain television networks have portrayed the lifestyle of pageantry, there is a preconceived notion of what a pageant girl is like. How do you think that being a part of the Miss America Organization you are able to break that barrier?
Before competing in the Miss America Organization, I had the preconceived notion, based on watching movies and TV shows, that a pageant girl was all about the hair and makeup rather than about scholarship and service. The Miss America Organization does a wonderful job of breaking that barrier. Through this process, I have learned that there is so much more to being a pageant girl than just looks. You have to be scholarly, a humanitarian, live healthy and be well-rounded.  I plan to break the preconceived notions by just being who I am.
Regardless of who wins the title of Miss New Jersey's Outstanding Teen, what is one goal which you have for them, which you hope they will accomplish during their reign?
Regardless of who wins in January, I know that she will represent the Miss America Organization and the state of New Jersey proudly.  One goal I have for the new Miss New Jersey's Outstanding Teen is to not lose herself in all the glory. I know that being in the spotlight can change a person. I hope that the new Miss New Jersey's Outstanding Teen remains "real" and true to herself because I think that that is what will make for a successful reign.
Bravura is an artistic word for exceptional. Tell our readers what make you "bravura."
Something that makes me "bravura" is that I can't read music, but somehow I still manage to play the piano!
Where can fans follow you on social media?
Everyone can follow me on Instagram @missmonmouthcountyoteen18 or on Facebook as Miss Monmouth County's Outstanding Teen!
Do you have any final words for the readers of Bravura Magazine?
I just wanted to wish all of the contestants good luck! I look forward to seeing everyone in January! Also, I wanted to thank everyone who has been so extremely supportive throughout this whole process!!