The Road to Miss New Jersey's Outstanding Teen 2018 – Miss Gloucester County's Outstanding Teen Gabriela Collins
Having been a competitive dancer for several years, Gabriela Collins, hopes to dance her way into the hearts of the judges during the Miss New Jersey's Outstanding Teen pageant this January. Continue reading to learn more about Gabriela and her journey towards the crown!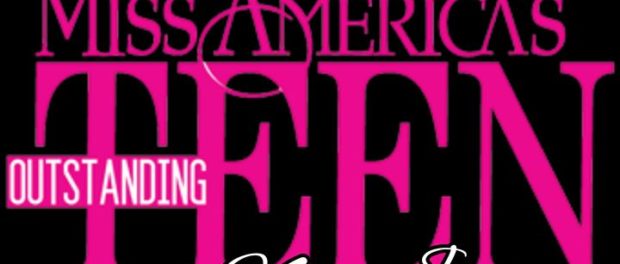 For those who may not be familiar with you, tell our readers a bit about yourself and your background within the pageant world.
My name is Gabriela Collins and I am Miss Gloucester County Outstanding Teen, I am a Sophomore at Kingsway Regional High School where I am on the Varsity cheerleading team and Captain of the dance team. I live in South Jersey with my 2 brothers and parents. I am an avid dog lover and own 2 Shiz Tzus. In my spare time, I dance on a competitive team in all genres. My experience in the pageant world has been very positive. I'm thankful I became involved and love all aspects of the Miss America Scholarship pageant.
The four points of the Miss America crown represent: service, scholarship, style, and success. Which one is the most important to you and why?
Out of the four points of the crown, Service, is the most important to me because I love getting out in the community, working hard, helping people, and making a difference. It is so rewarding to give back to people and to see the happiness in their faces.
During Augostina Mallous's reign, what is one characteristic you've seen her bring forth as Miss New Jersey's Outstanding Teen, and which do you hope to emulate if you were to win the title?
Augostina's friendly smile and genuine personality is one of the aspects that makes her a true role model. When you meet her, her personality shines through, she is a warm and approachable person. I admire this quality about her and I hope to have the same reflection with my peers and people I meet.
What have you learned from our current Miss New Jersey, Kaitlyn Schoeffel, that can help you be a better outstanding teen?
Determination! Kaitlyn has proven to everyone to never give up!  For a few years she competed for the coveted title of Miss New Jersey and this year all her hard work paid off.  Not only did her dreams come true, becoming Miss New Jersey 2017, but she made it to the final three on the Miss America stage!  I am so proud of her representation of New Jersey.


Please share with our readers your platform and why you've chosen to advocate for it.
My platform, Special Needs-Celebrating Intellectual Differences, is all about reaching out and celebrating what makes you different. My goal is to continue educating my peers and people in the community and the state of NJ on people who live with special needs and how to become more inclusive in daily activities. I got involved and passionate about this topic because of my mom, who was an aide in a special development classroom at my elementary school.  Through her experiences, observations and shared love for assisting people with special needs; I've improved my knowledge, while becoming more heartfelt about this cause.
If you were to win the title of Miss New Jersey's Outstanding Teen, how do you hope to better educate your generation about your platform and the importance it holds?
I hope to better educate my generation on my platform by continuing to install programs in schools and communities that teach kids how to embrace the things that make us different. Such as the "Buddy bench" and "Circle of Friends", the "Buddy bench" is a chance for kids to make new friends in the recess yard. "Circle of Friends" is a chance for students to receive peer mentoring within a club setting.
Tell us about your talent and the decisions you made in proceeding with this talent.
My talent is an energetic jazz dance to a song by Michael Jackson.  I chose this because "MJ" is an icon and his music always makes you get up and dance. Although I train in many genres, Jazz is my favorite style to perform.  I hope my dancing and energy will make the audience dance along with me in their seats.
Having been in pageants and after winning a local title, what advice do you have for those who want to start competing in the MAO system?
Be confident and have fun!!  If you go into a pageant feeling insecure or stressing about how you will do chances are that will reflect to others. You have to believe in yourself before anyone can believe in you.  Have fun, make friends, and I guarantee you will have positive memories that will last a lifetime.
Because of the way media and certain television networks have portrayed the lifestyle of pageantry, there is a preconceived notion of what a pageant girl is like. How do you think that being a part of the Miss America Organization you are able to break that barrier?
I am able to break that barrier by showing that I represent all four points of the crown, Service, Style, Success, and Scholarship.  I work hard to relay to my peers that every young lady in the Miss America Outstanding Teen organization doesn't just represent beauty, we represent a united group that works hard to see change in many platforms as well as The Children's Miracle Network.
Regardless of who wins the title of Miss New Jersey's Outstanding Teen, what is one goal which you have for them, which you hope they will accomplish during their reign?
I hope that the new Miss New Jersey Outstanding Teen will accomplish their goal relating to their platform while still being a positive role model to people in the state of New Jersey.
Bravura is an artistic word for exceptional. Tell our readers what make you "bravura."
I believe what makes me Bravura is my sense of humor.  While I have a mature approach to most situations, I can find the humor in everything.
Where can fans follow you on social media?
On Instagram: @missgcoteen, on Snapchat: @gab_dancer, and on Facebook: Miss Gloucester County's Outstanding Teen Scholarship; and Gabriela Collins.
Do you have any final words for the readers of Bravura Magazine?
I would like to thank Bravura for showcasing the contestants of the Class of 2018 Outstanding Teens. I am so grateful for this opportunity and I cannot wait to get out on the stage and share what I love with everyone. I will leave you with one final thought to reflect on, "Remember there's no such thing as a small act of kindness. Every act creates a ripple with no logical end. Pass on the ripple effect" – Scott Adams