The Road to Miss New Jersey's Outstanding Teen 2018 – Miss Camden County's Outstanding Teen Emily Janet Cooney
No! You're not seeing double! There are two Emily Cooney's competing for the title of Miss New Jersey's Outstanding Teen this January. And Emily J. Cooney, is an energetic 13-year-old, who is personally invested with her platform, because of her brother. A dancer for nearly her entire life, Cooney is ready to take the NJOT stage by storm! Continue reading about Cooney and her journey towards the crown.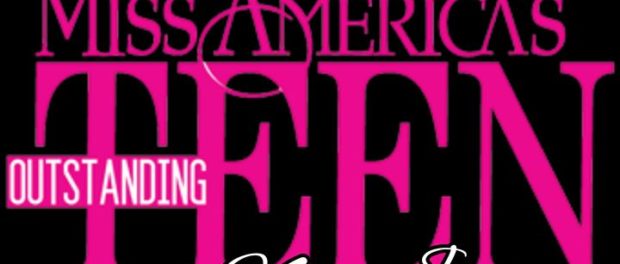 For those who may not be familiar with you, tell our readers a bit about yourself and your background within the pageant world.
Hi! I am Emily Janet Cooney, your Miss Camden County Outstanding Teen 2018! Fun fact you'll see me use my middle name often as there is two Emily Cooney's! I am 13 years old and this is my first year competing in pageants. Last year I participated in the Princess Shore Program. The Camden County Outstanding Teen pageant was only my third pageant! I was introduced to pageants by my dance teacher/studio owner/role model! I have been dancing for 11 years and just finished dancing several roles in my 6th year of Nutcracker Ballet. I have two younger brothers and I hope to attend GCIT in the fall to continue my dance studies further.
The four points of the Miss America crown represent: service, scholarship, style, and success. Which one is the most important to you and why?
Of the four points to the crown, service I would say is most important. I believe one of the best opportunities as a titleholder is your ability to give back to the community, volunteer your time and serve others.
During Augostina Mallous's reign, what is one characteristic you've seen her bring forth as Miss New Jersey's Outstanding Teen, and which do you hope to emulate if you were to win the title?
Augie has been able to not only fulfill her duties as Miss New Jersey Outstanding Teen but her dedication to giving back to her community and volunteer while excelling in her studies is admirable and I hope to be able to do the same and continue her service of giving back.
What have you learned from our current Miss New Jersey, Kaitlyn Schoeffel, that can help you be a better outstanding teen?
Kaitlyn has grace, poise and confidence that is so admirable. Sitting in my living with my mom, 8-year-old brother and myself watching my brother in awe of her at Miss America truly shows how she captures the heart of all those around her. She presented herself with such grace I knew in that moment that being part of the MAO was something I really wanted to be part of!
Please share with our readers your platform and why you've chosen to advocate for it.
My platform is "See The Ability Not The Disability." The purpose of my platform is to bring Autism awareness through compassion, acceptance and understanding. Having a ten-year-old brother on the spectrum who was diagnosed when he was two and a half years old, I have seen and experienced first the difficulties families face. Being in a store and being stared and talked and whispered about because your brother is overwhelmed by noise, lights and people and he's yelling and flapping and stinking and others see a boy who they neoliberal is having a tantrum or etc., is stressful and hard and I want others to be aware that just because you can't "see" the disability doesn't mean it's not there and not to judge others.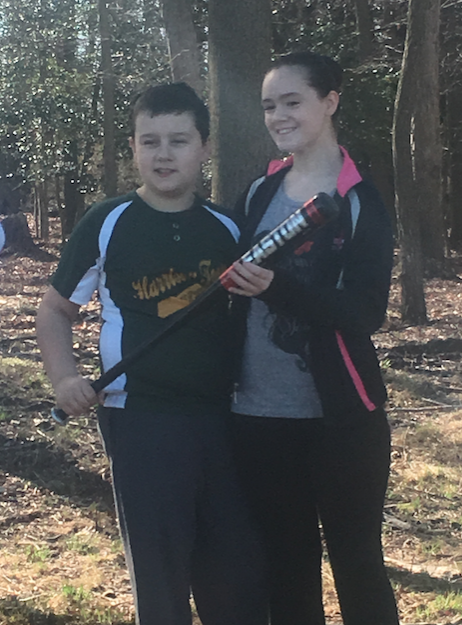 If you were to win the title of Miss New Jersey's Outstanding Teen, how do you hope to better educate your generation about your platform and the importance it holds?
I would like to get into the schools especially elementary schools and promote my platform by sharing my experiences and reading age appropriate books to children to explain that their friend and classmates that they may feel like are ignoring or behaving differently may lack the social skills needed to interact with them and to give them ideas on how to interact and accept them. It is important to make sure no one feels excluded.
Tell us about your talent and the decisions you made in proceeding with this talent.
My talent is pointe ballet to a patriotic piece. I chose pointe as my talent to show my training in Ballet specifically pointe ballet that I have been in training since I was 10 and I truly love doing!
Having been in pageants and after winning a local title, what advice do you have for those who want to start competing in the MAO system?
My advice is to be kind, never give up and give it your all. Whether you win or lose the lasting friendships and experience will stay with you for a lifetime.
Because of the way media and certain television networks have portrayed the lifestyle of pageantry, there is a preconceived notion of what a pageant girl is like. How do you think that being a part of the Miss America Organization you are able to break that barrier?
Breaking the pageant girl stigmatism, I think is easy, especially in the MAO organization. As part of the MAO you are given so many opportunities to volunteer your time and serve others that it is easy for people to see that it is not just about the crown or the sash or the title. It is truly about what you can do for others and this organization is nothing short of that. Others will see the bond and "sisterhood" and support that is given at each of these opportunities between girls and know it is so much more than just a pageant.
Regardless of who wins the title of Miss New Jersey's Outstanding Teen, what is one goal which you have for them, which you hope they will accomplish during their reign?
One goal I have for the future teen title holder is to continue to give back to the community. I hope that she will promote her platform and spread her awareness to as many as possible and be a positive role model to young girls everywhere.
Bravura is an artistic word for exceptional. Tell our readers what make you "bravura."
My ability to never give up!
Where can fans follow you on social media?
Facebook: Miss Camden County Outstanding Teen, Instagram: missccoteen, and Facebook for my platform: See The Ability Not The Disability.
Do you have any final words for the readers of Bravura Magazine?
Hope you enjoyed reading a little about myself and follow me for updates and see what myself and my fellow title holders are up to!