The Road to Miss New Jersey's Outstanding Teen 2018 – Miss Veterans Day Outstanding Teen Shelby Ritterson
This year, there was a "first time" in the Miss New Jersey OT system, as they announced a new title – Miss Veterans Day Outstanding Teen. Several young and eager girls attended orientation for this new title, and brought their best selves to the local pageant that evening. And after rounds of talent, evening gowns, on-stage questions, and judges scoring, a first ever Miss Veterans Day OT was crowned. And that young lady was Shelby Ritterson. Continue reading to learn more about Shelby and her journey towards the crown.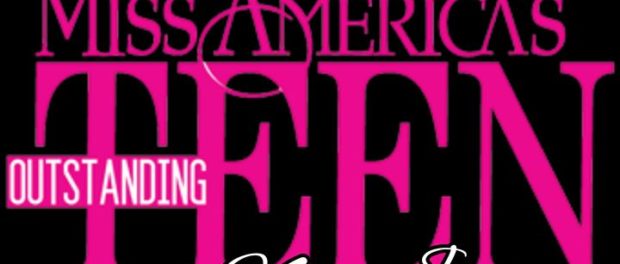 For those who may not be familiar with you, tell our readers a bit about yourself and your background within the pageant world.
My name is Shelby Ritterson and I am your current Miss Veterans Day Outstanding Teen; I am 13 years old, and I go to Clearview Regional middle school. I love to dance, sing and act. Also, my platform is "Stand up and Stand Out."
The four points of the Miss America crown represent: service, scholarship, style, and success. Which one is the most important to you and why?
I feel that service is the most important because it helps us give back to the people who have helped us along our pageant journeys, and throughout our lives. It is also a big part of my platform so it really means a lot to me. My live for volunteering started when I was six years old, and I was Tiny Miss Mantua, when I started collecting Toys for Tots.
During Augostina Mallous's reign, what is one characteristic you've seen her bring forth as Miss New Jersey's Outstanding Teen, and which do you hope to emulate if you were to win the title?
The characteristic I have seen most from Augie and would hope to bring to the title is to always be yourself. She is the same person on and off stage. She is caring outgoing and passionate towards her platform. I would live to emulate this, if I were to win Miss New Jersey's Outstanding Teen.
What have you learned from our current Miss New Jersey, Kaitlyn Schoeffel, that can help you be a better outstanding teen?
I have learned that hard work and determination will get you very far in this system. You should never give up and always be dedicated to fulfilling your dreams. She is beautiful and poised, and is an amazing representative for our state.
Please share with our readers your platform and why you've chosen to advocate for it.
My platform is "Stand Up and Stand Out." It is all about standing up for who you are and not letting other people's opinions or beliefs effect your self-image. Also, it incorporates standing up for others who are being bullied trying to make schools a better environment. Lastly, it includes community service, which I feel is very important, give back to the people, and community who have given us so much!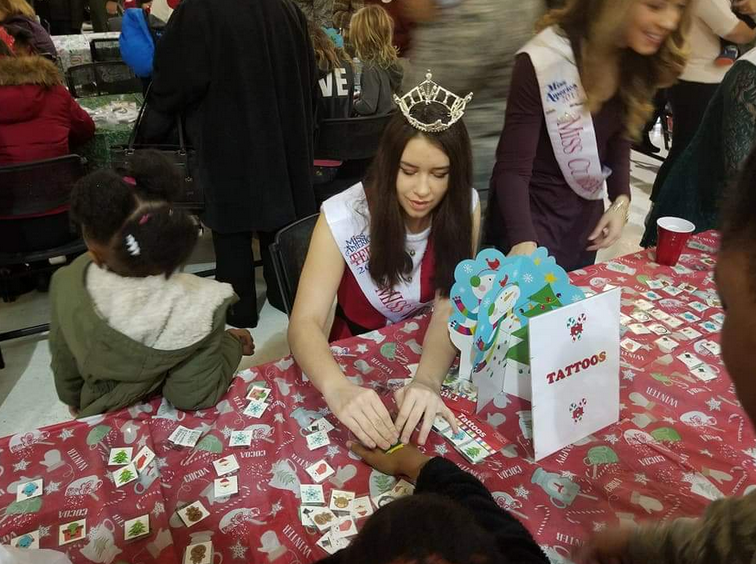 If you were to win the title of Miss New Jersey's Outstanding Teen, how do you hope to better educate your generation about your platform and the importance it holds?
I hope to be able to get the message out to people that they can be whoever they want to, and whoever they are as a person no one can take that away from them. No matter what you do there will never be a time where everyone likes you, so don't change for other people and really embrace who you are! Along with this, get out in your community and participate in local events! It can create amazing bonds and there is really nothing like the look on someone's face after you help them.
Tell us about your talent and the decisions you made in proceeding with this talent.
My talent is a tap dance to "Straight Up" I love this song due to the fun rhythm and sass it has. It is extremely upbeat and the perfect song to tap to.
Having been in pageants and after winning a local title, what advice do you have for those who want to start competing in the MAO system?
Definitely start as soon as possible! This was defiantly one of the best decisions of my life. The sisterhood and friendships this system creates are amazing, there is really nothing else like it! Along with this, when choosing a platform really pick a topic your passionate about so that you can get very involved with it. Also, always remember to have fun, and stay true to you! Along with this never compare yourself to other people.
Because of the way media and certain television networks have portrayed the lifestyle of pageantry, there is a preconceived notion of what a pageant girl is like. How do you think that being a part of the Miss America Organization you are able to break that barrier?
There is defiantly a stereotype about pageant girls, people may think they are very fake or other things to that nature. However, in MAOTeen it is the exact opposite. Everyone I have met is extremely kind and unique in their own way. As well as goal oriented, being in a room with many girls who share your passions, creates bonds like no other. As a part if this system I hope to get the message through that pageant girls are SO much more than a pretty face!
Regardless of who wins the title of Miss New Jersey's Outstanding Teen, what is one goal which you have for them, which you hope they will accomplish during their reign?
One goal I have for her is to make this year all about inspiring people. So many people will look up to them and it is the perfect opportunity to get their platform across to many people.
Bravura is an artistic word for exceptional. Tell our readers what make you "bravura."
I would say that my passion for making a difference makes me bravura. The most important thing for me is talking to people trying to get my message across on bullying and self-acceptance. When you have the dedication and drive for something there is really nothing you can't achieve.
Where can fans follow you on social media?
Fans can follow me on Instagram: shelby.ritterson and on Facebook: Shelby Lynn.
Do you have any final words for the readers of Bravura Magazine?
My final words are: be who you are and never be afraid to Stand Up and Stand Out!