The Road to Miss New Jersey's Outstanding Teen 2018 – Miss Seashore Line's Outstanding Teen Molly Pugliese
When you think about what makes an "outstanding teen," you think about the four points of the Miss America crown, and how they touch on each of those points. You also think about them from a talent perspective, community service, and what they are doing to advocate for both their personal platform, and their national platform of CMN Hospitals. Molly Marie Pugliese is one of the teen contestants vying for the title of Miss New Jersey's Outstanding Teen in January, and she hopes to exemplify all that and more. Continue reading to learn more about Pugliese and her journey towards the crown!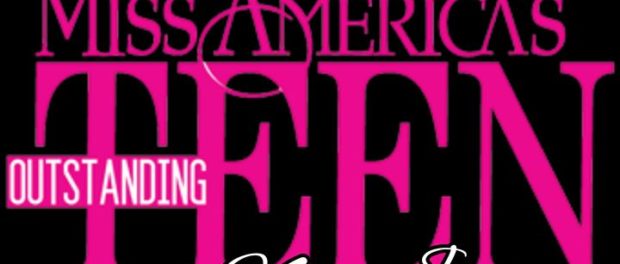 For those who may not be familiar with you, tell our readers a bit about yourself and your background within the pageant world.
Hello, everyone!  For those of you who do not know me, my name is Molly Marie Pugliese and I have been competing in this organization for a little over a year now.  Through this organization, I have been absolutely blessed to have met wonderful and encouraging friends and directors I have formed close friendships with, and I am so grateful to be promoting my platform of B.A.S.E – Bullying and Self-Esteem as Miss Seashore Line's Outstanding Teen 2018.
The four points of the Miss America crown represent: service, scholarship, style, and success. Which one is the most important to you and why?
Although all four points of the crown are very important to me, I feel that the "Service" point of the crown exceeds the rest.  I feel this way for many reasons.  Service is one of the components colleges look for before accepting you to college.  Colleges want to know that you are involved and engaging in more than just one aspect of your school.  So many times, without service and giving back to your community, a school may not want to accept you.  The point of scholarship is crucial, but I believe that you gain so much from serving others.  By putting this point of the crown into action, you will grow to gain more knowledge about the people and communities around you, while exhibiting your own unique ways of connecting with others.  All of this will lead you to that feeling of success.
During Augostina Mallous's reign, what is one characteristic you've seen her bring forth as Miss New Jersey's Outstanding Teen, and which do you hope to emulate if you were to win the title?
Augostina's smile lights up a room.  She is a gorgeous young lady with a heart of gold and to know her is to love her.  She knows just how to build others around her up and she makes everyone feel comfortable.  I remember meeting Augie at orientation for the Shore pageant and she treated me so nicely and as if we had known each other for years.  As Miss New Jersey's Outstanding Teen, that is an important quality to have.  I will emulate that same quality if chosen as your Miss New Jersey's Outstanding Teen 2018.
What have you learned from our current Miss New Jersey, Kaitlyn Schoeffel, that can help you be a better outstanding teen?
I have learned so much from Miss New Jersey Kaitlyn Schoeffel, but what I admire most about Kaitlyn is her determination and hard work in pursuing her biggest dreams.  She shined on the Miss America stage this past September, and to see her performing in Atlantic City and place second runner up to Miss America was truly a special experience for me.  I can't even imagine how SHE felt!  Kaitlyn inspires me to keep shooting for the stars.  I am a better outstanding teen because I have a beautiful representative to look up to.
Please share with our readers your platform and why you've chosen to advocate for it.
My platform is B.A.S.E. – Bullying and Self-Esteem.  I chose my platform because my best friend was bullied and still suffers the long-term effects of the bullying every-day. Through her, I realized that no one should ever be made to feel inferior, especially over something they cannot control.  Everyone has something to bring to the table.  I want to be that friend and that sense of hope for others when they feel that there is nowhere else to turn.
If you were to win the title of Miss New Jersey's Outstanding Teen, how do you hope to better educate your generation about your platform and the importance it holds?
If chosen as Miss New Jersey's Outstanding Teen 2018, I will have the opportunity to promote my platform on a larger scale.  My bullying platform is so relevant in today's society.  What is special about my platform is that I not only educate others about the long term, negative effects that bullying can cause, but I also touch on how to be a more confident you, by telling the people I come in contact with that a good support system will build you up and make you feel stronger in the face of a bully.  It is so important to have a good self-esteem and a good "base" in our world today.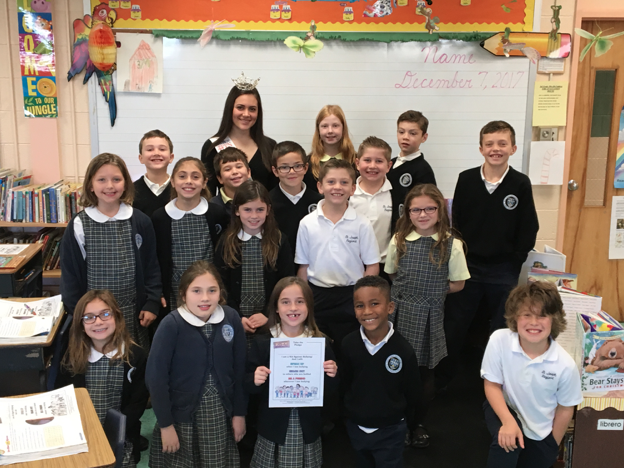 Tell us about your talent and the decisions you made in proceeding with this talent.
I am so excited to be singing "A New Life" from the Broadway musical Jekyll and Hyde at the Miss New Jersey's Outstanding Teen pageant.  I chose this song for my talent because I like to sing songs that are relevant to my platform, and I felt that this selection was no exception.  I cannot wait to sing it for all of you.
Having been in pageants and after winning a local title, what advice do you have for those who want to start competing in the MAO system?
To all of the future contenders of the MAO, I encourage you to stay true to yourselves and to be extremely genuine as you compete in this system.  Have fun and do your best.  Remember, it is not so much about the crown itself, but about the people that inspire you to give it your all on the stage and the wonderful journey along the way.
Because of the way media and certain television networks have portrayed the lifestyle of pageantry, there is a preconceived notion of what a pageant girl is like. How do you think that being a part of the Miss America Organization you are able to break that barrier?
What is so much fun about being a pageant girl is that you come to find out that everyone is different.  Sure, we may look very similar up on stage in our sparkly gowns and with our pretty hairdos, but we as contenders and, more importantly, as friends, know each other better than anyone may think that they do.  Each girl has their own individuality that makes her unique and ever so special.  We can break the barrier of preconceived notions and stereotyping by not judging anyone by the way they look and before we get to know them.
Regardless of who wins the title of Miss New Jersey's Outstanding Teen, what is one goal which you have for them, which you hope they will accomplish during their reign?
I believe that the most important quality that should be evident in the reign and in the overall persona of Miss New Jersey's Outstanding Teen is commitment and love of what they are doing.  It is important to remember that this is a job; a fun job, but a job nevertheless.  The winner must be committed to her platform for a whole year, spreading her message and encouraging others to carry it out with her.
Bravura is an artistic word for exceptional. Tell our readers what make you "bravura."
I am "Bravura" because I am genuine, caring, and very dedicated to what I do.  Throughout the course of my everyday life, crown on or not, I am an advocate for those who feel bullied and cannot stand up for themselves.  I would like to think that through my platform I encourage others to be "Bravura" as well.
Where can fans follow you on social media?
Like my page on Facebook, for a closer look at the rest of my year as a titleholder!
Do you have any final words for the readers of Bravura Magazine?
Thank you so much, Tirusha, and to all of you for reading.  I cannot wait for states and I hope to see many of you in Clayton on Saturday, January 27th for the big night!