The Road to Miss New Jersey's Outstanding Teen 2018 – Miss Coastal Shore's Outstanding Teen Emily Cooney
Emily Cooney is no stranger when it comes to being part of the Miss America's Outstanding Teen system; before she even hit her teens, she was already in the Princess Program, and attaining the mentorship of a fellow title-holder in the Miss New Jersey system. She considers pageants the reason she is the woman she is today. Continue reading to learn more about Emily and her journey towards the crown!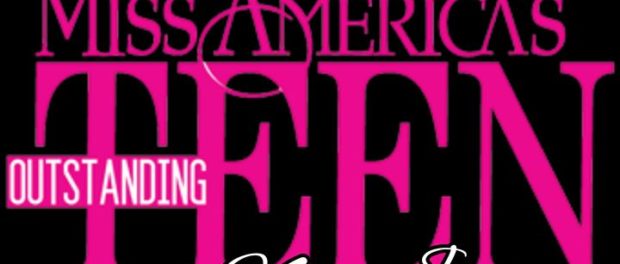 For those who may not be familiar with you, tell our readers a bit about yourself and your background within the pageant world.
I have been competing in the Miss America organization since I was 8 years old, in the Princess Program. Pageants have been a big part of my life and is the reason why I am the young woman I am today.
The four points of the Miss America crown represent: service, scholarship, style, and success. Which one is the most important to you and why?
The most important point of the crown to me is service. The Miss America organization is based on contestant's platforms and what they will do to improve this country. My platform, Serving Those Who Serve, is very important to me because I have family in the military and I want to make sure that every service man and woman get everything they need while they are fighting for our country.
During Augostina Mallous's reign, what is one characteristic you've seen her bring forth as Miss New Jersey's Outstanding Teen, and which do you hope to emulate if you were to win the title?
Augostina is an amazing Miss New jersey's Outstanding Teen and friend. She has such an amazing personality and is so passionate about everything she does. No matter what, she does everything she can to get to appearances and fundraisers and I hope I can emulate that if i were to win the crown.
What have you learned from our current Miss New Jersey, Kaitlyn Schoeffel, that can help you be a better outstanding teen?
I have learned that Kaitlyn is driven. She competed in Miss New Jersey seven times before she won and didn't let anyone stop her from accomplishing her dream.


Please share with our readers your platform and why you've chosen to advocate for it.
My platform is called Serving Those Who Served. I started this when I was 8 years old and have continued my work with the military still today. It is very important to me that I make sure that our military receives everything they need to feel appreciated and have all the necessities that the government does not provide. Having a cousin who is in the military currently, it is even more important to me to serve our military. I live my platform everyday and I'm very passionate about it.
If you were to win the title of Miss New Jersey's Outstanding Teen, how do you hope to better educate your generation about your platform and the importance it holds?
I hope to better educated my generation by going to more schools and groups and informing the students about the importance of my platform. I currently have been going to my local middle school and elementary schools to inform the students about my platform and have them write cards to our troops. I also have partnered up with my local middle school to start a Toys for Tots drive in the school and it was a huge success.
Tell us about your talent and the decisions you made in proceeding with this talent.
My talent is something I'm very passionate about. I will be performing a tap routine to "Fire Under My Feet" by Leona Louis. I love the song because it's so upbeat and allows me to show the audience my personality.
Having been in pageants and after winning a local title, what advice do you have for those who want to start competing in the MAO system?
The advice that i would give them is to just have fun. You can only compete in this system for a short amount of time and you should enjoy every single moment of it. Don't worry about winning because its not in your hands it's all up to the judges. As long as you do your best and have fun, you have already won. Being in pageants gives you an experience that you could not get anywhere else.
Because of the way media and certain television networks have portrayed the lifestyle of pageantry, there is a preconceived notion of what a pageant girl is like. How do you think that being a part of the Miss America Organization you are able to break that barrier?
The Miss America Organization is not like anything like you see on reality shows. It's not a beauty pageant. It doesn't matter how pretty you are or how good you look in a swimsuit. It's about how passionate you are about your platform and how you want to better your community.
Regardless of who wins the title of Miss New Jersey's Outstanding Teen, what is one goal which you have for them, which you hope they will accomplish during their reign?
I hope they accomplish promoting they platform as much as they can. My platform is very important to me and I think it should be the same for every title holder.
Bravura is an artistic word for exceptional. Tell our readers what make you "bravura."
I think what makes me "bravura" is my passion for everything I do. I'm very passionate about my platform and my talent. These things very important to me and I make sure I do everything I can to show people how much I care about them.
Where can fans follow you on social media?
Instagram, and Facebook- Emily Cooney / Miss Coastal Shore's Outstanding Teen.
Do you have any final words for the readers of Bravura Magazine?
I hope everyone understands how pageants are such an important part in my life and I hope it allows more girls to compete as well.