The Road to Miss New Jersey's Outstanding Teen 2018 – Miss Ocean County's Outstanding Teen Paige Andersen
A 16-year old contestant, who is balancing not only a busy high school life, but also the title of Miss Ocean County's Outstanding Teen, Paige Andersen, has her eyes set on a final goal – the title of Miss New Jersey's Outstanding Teen. Having competing in pageants for two years, she is working hard towards that goal from day one. Continue reading to learn more about Paige and her journey towards the crown!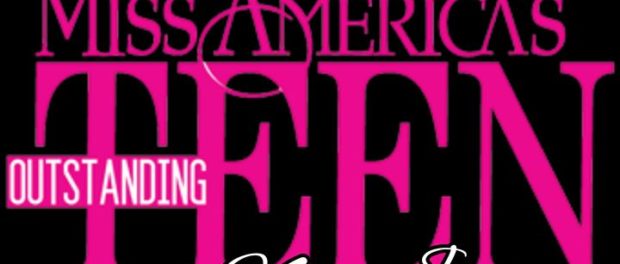 For those who may not be familiar with you, tell our readers a bit about yourself and your background within the pageant world.
My Name is Paige Andersen and my hometown is Magnolia, New Jersey. I am 16 years old and I attend Sterling High School. In my school, I am a part of the show choir, choir, musical, and I have recently joined the cheerleading squad. I have a very outgoing and bubbly personality. I like to put others need before my own and I love to volunteer and meet new people. I have only been in pageants for two years, and the Miss Ocean County's Outstanding Teen pageant was only my second in the Miss America circuit. I am so honored to get to go to states this year, I can't wait.
The four points of the Miss America crown represent: service, scholarship, style, and success. Which one is the most important to you and why?
Though there are four points of the crown the one that means the most to me is service. In my eyes, this is one that can truly change lives. You can learn and grow from these experiences of helping people. I believe you can learn so much about yourself by volunteering and helping people. While all the points of the crown are special and important in their own way, in my heart service means the most to me.
During Augostina Mallous's reign, what is one characteristic you've seen her bring forth as Miss New Jersey's Outstanding Teen, and which do you hope to emulate if you were to win the title?
Augostina Mallous is truly an amazing representative of the title. She is kind and promotes the title with grace which is what I would love to emulate. I have not know her for too long due to the fact I just joined the system, but she is such a welcoming and warm hearted person. Augostina presents herself and the tile with kindness and grace which is something, if I am giving the chance, would love to carry on.
What have you learned from our current Miss New Jersey, Kaitlyn Schoeffel, that can help you be a better outstanding teen?
I have learned how important it is to promote your title and what it stands for. Kaitlyn showed me how to represent all four points of the crown at once. She is truly a great role model, and since I got to meet her and see what she represents and stands for, I believe this would make me a better outstanding teen.
Please share with our readers your platform and why you've chosen to advocate for it.
My platform is called Crown of Kindness. It is about showing people that title holders are not just pretty faces, we work for a cause not applause. We get local children and adults to volunteer and give back to their community. I feel as though people should use their titles as a platform to help others. It should not just be something you flaunt around. To me it means more than that, to me it is a voice, a louder voice, than an everyday person. I want to use every ounce of this voice to get other people in involved.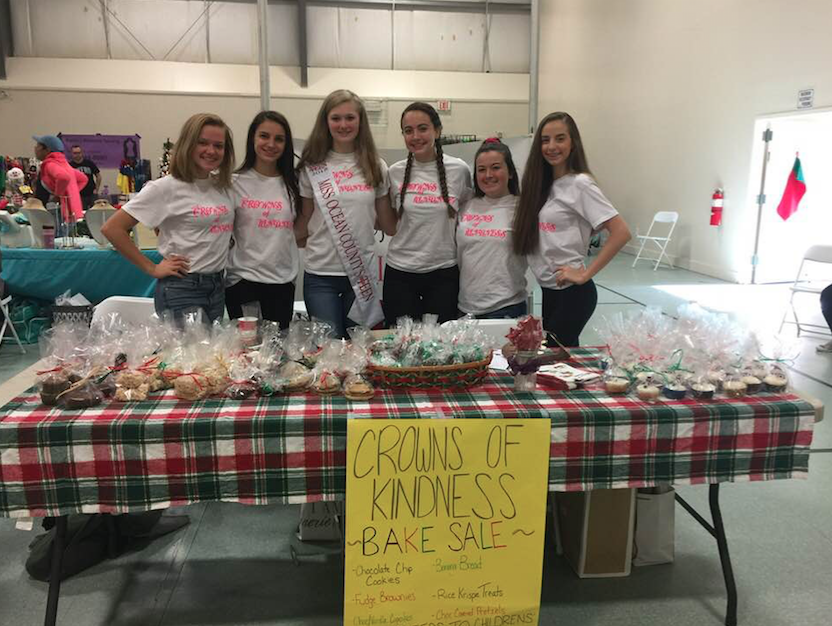 If you were to win the title of Miss New Jersey's Outstanding Teen, how do you hope to better educate your generation about your platform and the importance it holds?
If I were to be given the honor of being crowned Miss New Jerseys Outstanding Teen I would hope to better educate them by simply talking to them. My platform has a website and is on social media already. I would plan assemblies in front of schools, children, parents, and guardians. I am not afraid to talk in front of large crowds. So I would speak to them about my platform and why it is so important to get involved with your community, along with helping others.
Tell us about your talent and the decisions you made in proceeding with this talent.
My talent is singing. I have loved the arts all my life. The first songs I sang at my vocal lessons was "On My Own" from Les Mis. I fell in love with that song from the first time I sang it. When it came time to pick a song, I knew exactly which song I had to sing. The acting in my life helps me connect and feel the pain of the girl singing the song. I might surprise you at states with my talent, but you will just have to wait and see.
Having been in pageants and after winning a local title, what advice do you have for those who want to start competing in the MAO system?
Since I am very new to the MAO system I remember how it feels to be new. My advice to anyone who would like to start competing is just to believe in yourself. The first pageant in the system I did I was nervous and did not know what to expect. The next pageant I was confident and believed in myself, and that night I was crowned Miss Ocean County's Outstanding Teen. You truly have to believe you can do it and trust yourself to do what is best. Because "All the world is made of faith, trust and pixie dust." -Peter Pan
Because of the way media and certain television networks have portrayed the lifestyle of pageantry, there is a preconceived notion of what a pageant girl is like. How do you think that being a part of the Miss America Organization you are able to break that barrier?
When I was younger I watched pageant shows and thought wow, why do people do this, but let me tell you it is nowhere close to the same. The shows fluff everything up to make it seem crazier and make things more interesting. I want to tell you what pageants are really like. It is something fun, not crazy, yes you can get a little stressed at times, but nothing like the TV shows. The girls you meet are such sweet people. We all support one another and are about each other as well. The young ladies help one another and yes you want to win, but whether you win or lose one of your great friends gets to have an amazing opportunity and you can not help but be happy for them. So, no, we are not out to get one another. We care and at the end of the night we want everyone to do the best they can.
Regardless of who wins the title of Miss New Jersey's Outstanding Teen, what is one goal which you have for them, which you hope they will accomplish during their reign?
Whoever wins the title of Miss New Jersey's Outstanding Teen I hope they will represent New Jersey in a positive light. I hope that they will promote the title and represent it with grace and ease. I just would have to say I hope they make New Jersey proud.
Bravura is an artistic word for exceptional. Tell our readers what make you "bravura."
I am a normal high school student. I get good grades, I love to hang-out with my friends, and go shopping. Some people might say their looks make them Bravura. Yes, I model and walk the runway but I think what makes me exceptional is my big heart. When it comes down to hanging out with friend or volunteering I will always pick the volunteering. I always love to do little things to make people smile. Smiling is the gateway to happiness and I have learned a day without laughter is a day wasted. I will always be there for my friends and family. I will go out of my way to help others, and people I don't know. I believe that everyone needs someone to look after them or look out for them in life. I cherish life and I think if every day I can make someone happy or smile I am doing my job on this earth.
Where can fans follow you on social media?
If you want to know what is going on in my life you can follow me on Instagram at paige.1109 you can also follow my platform account called crowns of kindness. You can also follow me on Facebook at Paige Andersen.
Do you have any final words for the readers of Bravura Magazine?
Thank you, guys, so much for reading and getting to know me. Next time you see someone sad try to make them smile or laugh. I hope your days are amazing and I hope life is treating you right. No matter what life throws at you remember you are strong and can do anything you believe you can. Baci e abbracci, that is Italian for "hugs and kisses"; thank you guys again and don't forget to live life to the fullest.