Ananya's Music Finds – William Singe
A soon-to-be teenage heartthrob, William Singe is bound to make it big in the music industry. Using YouTube as a platform to share his own music as well as covers of other songs, he has been successful in gaining a massive audience of over two million subscribers. His style resembles one of Chris Brown's, all while creating a unique sound using his smooth vocals and original beats. Not only is he well versed in the art of singing, but also in the art of beat making.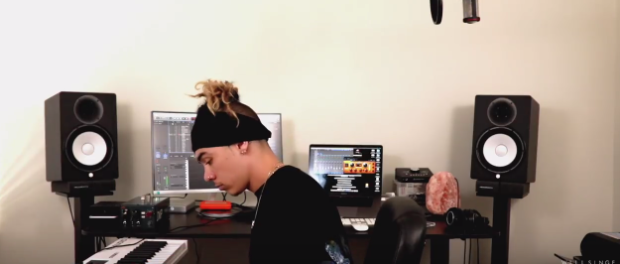 The first time I came across Will Singe was while surfing YouTube; I found a collaboration he made with a fellow YouTube artist. A variety of instruments, ranges of vocals, and types of beats being used, the final product was absolutely captivating.
I find it unique in Will that he is able to take generic songs we hear on the radio every day and put his own twist into them. It's clear that he has an extremely good command of rhythm and tone in order to successfully sing riffs.
It's not just Will's vocals that attract his audience. Many times, YouTube artists will have the voice but lack the look. It's crucial in today's music industry to have a certain look that is unique to each individual. Will's hair and style sets him apart from many of the other artists in his genre of music.
From his exceptionally distinctive covers of "Say My Name" by Destiny's Child to "Bad and Boujee x Bounce Back" by Migos and Big Sean, Will also proves that his talent doesn't just stop at R&B hits. His original single, "Rush", is most definitely the start of a lingering music career.
"Rush" is a culmination of familiar beats heard in many of Will's covers, as well as his predominantly R&B/Soul style. Along with the song, Will posted a music video which has reached nearly nine million views.
His popularity has skyrocketed since the release of his single, and continues to rise as his YouTube following increases. I'll be looking out for you at the Grammy's, Will!