Jay Dabhi Named MD At WBMP
We were scrolling thru our Instagram account earlier today and was seeing old posts tagged to 93.2 AMP radio, here in New York City. Some posts were dated all the way back to 2012. First it made us think how long we've been using Instagram, and second, it made us realize for how long we've been listed to 92.3 FM! In the morning, we love to catch Showboy and Nina, and whether it be the middle of the week or late night on the weekends, Jay Dabhi, always kept us attentive with his mixes and mashups! But that's not how we know Dabhi; we've been listening to his music for years before, when he would be in the clubs, mixing it up on the decks! He has truly grown as a artist and musical personality, and we're excited to share that he has been promoted to Music Director at CBS Radio Top 40 WBMP (92.3 AMP Radio) in New York! Continue reading to see the complete press release!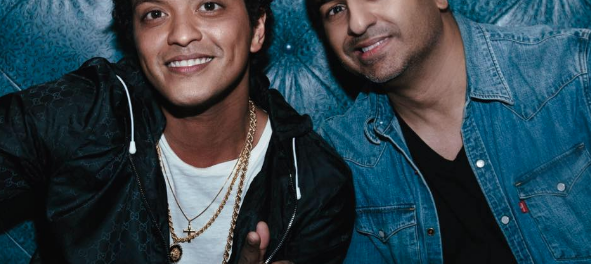 For Immediate Release – Jay Dabhi has been promoted to Music Director at CBS Radio Top 40 WBMP (92.3 AMP Radio) in New York. Jay also hosts the station's weekday afternoon mix show and often broadcasts live on Saturday nights from the metro areas hottest nightclubs. Jay reports to both Jim Ryan, SVP/Programming for CBS Radio, based in New York, and Michael Martin, SVP/Programming and music initiatives for CBS Radio, based in San Francisco. Martin also has format oversight of the company's 16 Top 40 stations.
"As a born and raised New Yorker, I used to run home from elementary school to record mix shows by the Latin Rascals and Red Alert," said Dabhi. "I get that same feeling of excitement walking through the doors of 92.3 AMP Radio every day. AMP breaks new music in NYC and I am beyond thrilled to be a part of it. Thank you Michael Martin and Jim Ryan for this amazing opportunity."
"Jay is distinctly in tune with what New York's Top 40 listeners want and expect from 92.3 AMP," said Martin. "Elevating him to oversee the daily music mix of the station will ensure our listeners are hearing the latest and most popular songs by the biggest artists around."
Dabhi is quickly becoming one of NYC's hottest and most sought after DJs. He is credited with breaking Clean Bandit's "Rockabye" in the U.S., has served as a guest DJ at Madison Square Garden for the NY Knicks, was the opening DJ for Pitbull's Bad Man Tour, and currently has a residency in Atlantic City and can be heard on SiriusXM on Pitbull's Globalization Channel. Dabhi began at 92.3 AMP in 2015 to launch the station's first mix show. He began his radio career four years earlier as a guest mix show DJ on WXRK – 92.3 NOW.