The Road to Miss America 2018 – Miss Wyoming Cheyenne Buyert
The next contestant to be featured as part of our series, "The Road to Miss America 2018," is from the state of Wyoming - known as the "Equality State", home of the Rocky Mountains, two national parks — Grand Teton and Yellowstone — and of course, Miss Wyoming Cheyenne Buyert! Continue reading to learn more about Cheyenne and her journey towards the crown!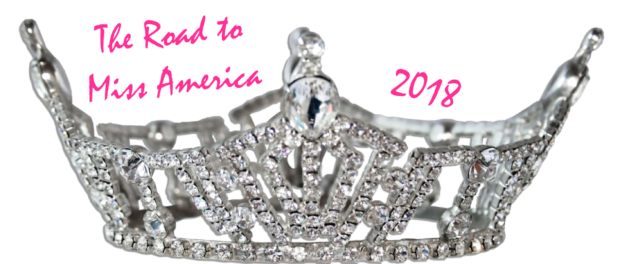 Share with our readers a bit about your platform and why you chose to represent/advocate for this organization.
My platform is titled, "Winning With One: Conquering Type One Diabetes." This is a cause that has been near and dear to my heart for many years, since the day I was diagnosed in 7th grade. (The day of Miss America will actually be my 7-year anniversary of diagnosis!) I became 1 in 30 million people to be randomly diagnosed with Type 1 Diabetes, and it completely changed my life, as well as my family members'. Type 1 Diabetes occurs when the pancreas ceases to produce insulin, making it impossible for cells to break down sugars and carbohydrates in the body. It results in organ failure, blindness, weight loss, and eventually death if gone untreated. Since that day, I have worked to spread education and awareness for this severe autoimmune disorder that affects over 40 million Americans, even before I became involved with the Miss America Organization. My favorite part of my platform is that it truly is work that I would be doing with or without my crown!
In high school, I started my own business, called At the Drop of a Hat, with my best friend. We sold custom-made tie-dye hats and donated a portion of our profits to research for a cure for Type 1 Diabetes through the Juvenile Diabetes Research Foundation and the American Diabetes Association. The business was much more successful than we had ever imagined, and our hats could be found across the United States and in a few other countries. We were also recognized by Congress for our efforts to fundraise for research for a cure to T1D. Even though At the Drop of a Hat is no longer running, it was a critical period in my life that inspired my passion for business and entrepreneurship, as well as advocating for my autoimmune disorder. I was inspired to become involved with the Miss America Organization shortly after, and began competing in the "Miss" program the year that I turned 18. I loved that Miss America contestants had strong platforms about charitable causes, and that these beautiful, intelligent women were actually making a concrete difference in their states and communities. It seemed to be the perfect fit and outlet for my passion of spreading awareness and eliminating stigmas and stereotypes around diabetes—almost as if I had a built-in platform!
With the connections that I had been able to make through my previous business (and simply as a type 1 diabetic in my community), I began to partner with some incredible organizations. These include local hospitals; a support group from my hometown of Sheridan, WY, called Unite In Blue: Type One We Stand By You; the Juvenile Diabetes Research Foundation; and the Wind River Project – a group of all type 1 diabetic mountain climbers who climbed uncharted territory in Wyoming's Wind River Mountains a few summers back. During my year of service, I hope to work with these organizations for fundraisers, seminars, community awareness events, etc., as much as possible! One of my dreams is to travel to Washington, D.C., and speak at Capitol Hill to advocate for this cause. Through personal experience, I have found that diabetes is a mental disease as much as it is a physical one, and I want to educate others about the risks of diabetes associated depression or eating disorders that are common in young diabetics. No matter the "type," diabetes is NOT a joke, and we shouldn't be teaching our younger generations that it is. I seek to inspire diabetics everywhere, and to give them hope for better treatment and a cure. On social media, I often use the hastags, #WinningWithOne, or #DiabetesStrong, because they express the victory over a so-called "disability" that I want to encourage in the hearts of the millions who are affected by this disease. As I always like to say—I may have diabetes, but diabetes does NOT have me.
What has been one of your biggest takeaways since being part of the Miss America Organization?
The MAO has given me a genuine passion and heart for service, and I think that's a larger take-away than any crown. I have always been involved in my community, but after competing for the title of Miss Wyoming the first time, I realized that it needed to be a top priority in my life—not because of how "good" it looked, but because it fulfilled me as a person. I keep a rigorous schedule between part-time jobs, being a full-time student, and now my title, but I knew that volunteering was something that I wanted to make time for each week. Instead of sleeping in on a Saturday morning, I truly prefer to wake up early and spend time with a child through Big Brothers Big Sisters, head to my local animal shelter, visit my local soup kitchen, etc. I've realized that everybody has something to give, even if that may not be money. (Or even if we are short on time!) There is always something that we have to offer, and we have a responsibility to give back.
I may be the girl wearing the crown right now, but this year is not about myself. It's about what I can give back to others in my community, in my state, and in my country. It's about spreading joy and love- a zest for life, hope for a cure for Type 1 Diabetes, etc. This crown is an opportunity for me to make connections and have a lasting impact on a larger level- all things I will work to accomplish during my lifetime, but especially so through the connections that I build this year.
Since being crowned Miss Wyoming 2017, many of my favorite moments have been during parades around my state. The reason for this is simple and maybe somewhat cliché- I'm sure you've all heard it before: Smiles are the universal language. I've been conscious of this quote throughout my life, and have always been a believer in the power of a smile, but I've never had my heart filled to the point that it is when I look out into a crowd, make eye contact, and share a smile with a child who is screaming and pointing because there is "a real, live princess!" It honestly brings tears of gratitude to my eyes every time, because I am so blessed with this opportunity to share my service and make a difference in the hearts of everyone I meet this year.
What is one thing you are looking most forward to during Miss America week?
I am looking forward to the bonds and friendships formed with the girls during the weeks that we are in Atlantic City. I've never had sisters before, so to be placed into a family made up of 51 of the most beautiful, talented, kind, and intelligent women in the entire country, (if not world) is mind-boggling to me. I feel so honored to be a part of the Miss America Class of 2018 and to have the chance to get to know these women and to network with them as we journey throughout the country as goodwill ambassadors for Children's Miracle Network Hospitals, the Miss America Organization, and our personal platforms. This will be a year of growth and change for all of us, and I'm so excited to go on this journey with them– in Atlantic City and beyond! I am especially excited for filming the Parade of States introductions and for the Show Me Your Shoes Parade because you get to see a bit of every state that makes up our great nation, and the titleholders' pride!
What words of thanks would you like to share with those who have helped you along the way to becoming crowned for your State?
This is something that I have been preparing for my entire life, both consciously and unconsciously. Every decision I've made, every chance I've taken, has led me to this place (and it hasn't always been easy). Nonetheless, I wouldn't be in this position today if it weren't for every single person that I met along the way. No matter how big or small you feel that your impact upon my life has been, I promise that it has been significant in shaping and preparing me. Thank you, from the bottom of my heart.
To my parents, who probably never dreamed of having a daughter compete for the Miss America crown, I can hardly begin to thank you. Thank you for being patient, understanding, and flexible. Thank you for pushing me throughout my life, for believing in me even when I didn't believe in myself, and for encouraging me to never settle for less. Most of all, thank you for guiding my heart in our Lord and Savior. Words cannot express my sincere gratitude and appreciation for all that you do. I love you!
To my friends and other family, thank you for motivating and inspiring me on a daily basis. You have helped shape me into the person that I am today, and I am so grateful for all of your love and support. I can't wait to take this journey with you all throughout this year.
Like I stated earlier, this year is not about me, even though I am the girl wearing the crown. My heart is overflowing with thankfulness and gratitude for those who have helped me on my path throughout life, and I only desire to give back to them and others with a genuine heart for service and love.
To God be the glory!
Please share with us your social media outlets so that people can follow you on your journey to Miss America.
Instagram: @MissAmericaWY.
Twitter: @MissAmericaWY.
Facebook: Miss Wyoming Cheyenne Buyert.
Snapchat: MissAmericaWY.
Tumblr: http://missamericawy.tumblr.com