The Road to Miss America 2018 – Miss Delaware Chelsea Bruce
It may be a small state, but their title-holders are far from small when it comes to what they'll bring to the Miss America stage next month for competition! As we continue our series, "The Road to Miss America 2018," we are excited to share with you the next contestant, Miss Delaware, Chelsea Bruce. On our many trips to Delaware, maybe we will cross some more paths! Until then, continue reading to learn more about Chelsea and her journey towards the crown!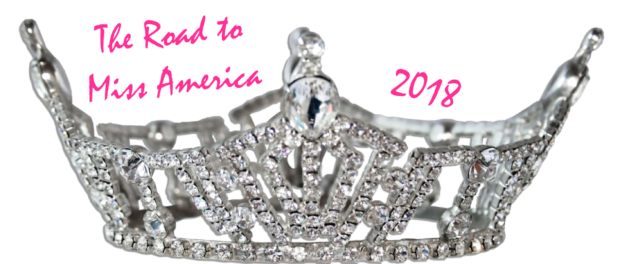 Share with our readers a bit about your platform and why you chose to represent/advocate for this organization.
My platform is Shine a Light Into the Darkness: Destigmatize Mental Illness. I chose my platform because during my Fall semester I lost a friend I grew up with to mental illness, and a few days later a student on campus also died by suicide. After those two events happened, I believed I needed to turn my thoughts into action and do something to better the community, which in turn bettered me. I've learned a lot this past year about mental illness and hope to educate others so that the stigma surrounding mental illness may be eradicated and those suffering will seek the help they need instead of suffering in silence.
What has been one of your biggest takeaways since being part of the Miss America Organization?
One of my biggest takeaways since being welcomed into the Miss America Organization is that the beautiful smiles that each and everyone of us possess can make all the difference. Our smiles can brighten the day of another. More specifically, when you smile at a child who has a disability, suffers from mental illness, and/or is bullied, you're giving that child an extra dose of love and hope that the world isn't littered with bullies.
What is one thing you are looking most forward to during Miss America week?
I am most looking forward to the experience itself. Just to be in Atlantic City, competing for the title of Miss America is a gift.
What words of thanks would you like to share with those who have helped you along the way to becoming crowned for your State?
I have an enormous thank you for my parents who encouraged and supported me when I decided to compete. I have another thank you for my local team, the Miss Greater Wilmington Scholarship Organization, for all the work they did to prepare me for the Miss Delaware stage and teaching about this new world. I'd like to thank the girls who competed at Miss Delaware with me and the Miss Delaware Scholarship Organization for their shared wisdom leading to Miss Delaware week.
Please share with us your social media outlets so that people can follow you on your journey to Miss America.
Instagram: @missamericade.
Snapchat: missamericade
Facebook: @missamericade.
Twitter: @missamericade.