The Road to Miss America 2018 – Miss Mississippi Anne Elizabeth Buys
Our popular series, "The Road to Miss America 2018" continues with the next state title-holder, Miss Mississippi, Anne Elizabeth Buys. Continue reading to learn more about Anne, her platform and journey towards the crown!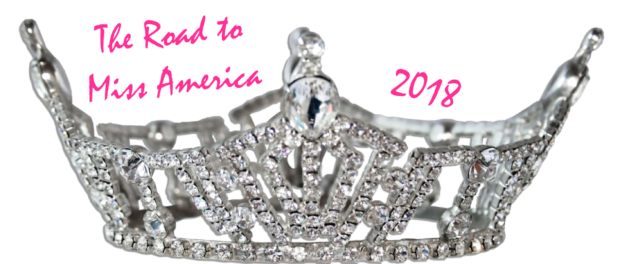 Share with our readers a bit about your platform and why you chose to represent/advocate for this organization.
My platform is Water for Life. When I was 13 years old, my family and I sponsored a clean water well in a remote village in India. After seeing the faces of the children who had never seen clean water before, my eyes were opened to the hardships that so many others face. I immediately had a whole new perspective towards life and knew I had a mission. Water is vital for life, and we simply cannot go without it. Whether it has been sponsoring water wells, sending water to people facing crises in America, or distributing water in my own hometown when we were without water, I am committed to helping others and transforming lives one drink of water at a time.
What has been one of your biggest takeaways since being part of the Miss America Organization?
I would say the hope that my platform work with clean water has provided. I am filled with much joy knowing that people across the world will forever have access to clean drinking water from my sponsorship's of water wells overseas.
What is one thing you are looking most forward to during Miss America week?
It is going to be a dream come true to be in the Show Me Your Shoes Parade. I love the fact that each girl gets to showcase something special about her state, and I truly cannot wait to ride down the boardwalk and share a little bit of Mississippi with Atlantic City!
What words of thanks would you like to share with those who have helped you along the way to becoming crowned for your State?
There are no words to express my gratitude for the individuals who impacted my journey of becoming Miss Mississippi. I have had an incredible support system and each have played a vital role in my journey. My parents, brothers, extended family, dance instructors, mentors, and trainer have poured so much time into me, and I'm forever grateful. I would like to thank them for their love, encouragement, belief in me, and for allowing me to believe there are no limits to what I can accomplish.
Please share with us your social media outlets so that people can follow you on your journey to Miss America.
Facebook – Miss Mississippi Anne Elizabeth Buys or Miss Mississippi Pageant; Instagram – @missamericams or @missmississippipageant; Twitter – @missamericams or @MissMSPageant; Snapchat – missamericams.